The most magical place on earth just got even more magical, especially for certain bellies. BabyCakes, a vegan and gluten-free bakery, has stationed a spot in the Downtown Disney Marketplace, a shopping and dining area that's not to be confused with Main Street at Magic Kingdom.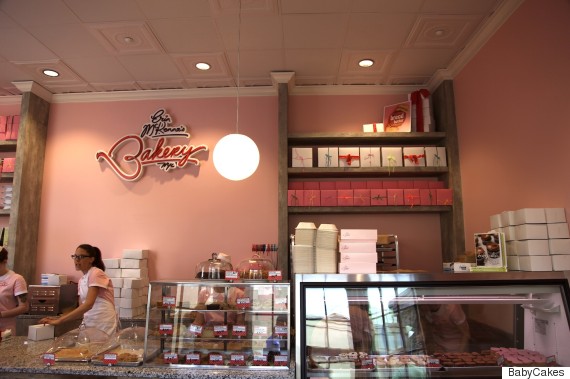 The food at Disney is as plentiful as the number of Mickey characters walking around. The park is adored for its array of indulgent edibles, including a peanut butter and jelly burger, a selection of massive corn dog offerings and an eight-scoop hot fudge sundae.
So it'd be hard to go hungry at Disney, but those with specific dietary restrictions have to reserve precious time to ensure their meals are safe to eat. Erin McKenna, the founder of BabyCakes bakery, says she brought her gluten-free and vegan shop to the theme park to help make Disney more about the magic for everyone. "Disney is this place that's a fantasy land," she tells HuffPost over the phone. "It was really exciting to open [BabyCakes] there because it was completing that fantasy for a lot of kids and parents with food allergies." For some, it may feel like magic to walk into an enticing bakery and be able to order anything from the menu.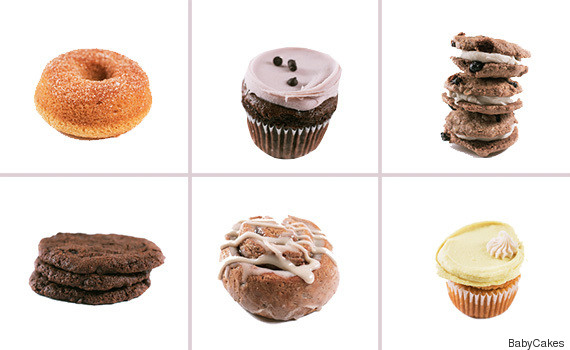 BabyCakes offers a range of baked goodies: Frosted cupcakes and cakes, donuts, cookies and breads are available at all three of the store locations (the other two are in New York City and Los Angeles).
McKenna says that the Orlando shop gets a lot of return customers. Many parents will purchase gluten-free bagels and breads by the boatload to arm their kids with something satisfying all vacation long. McKenna estimates that only 10 percent of the customers visit BabyCakes for dietary reasons; the rest are enticed by the live performance of cupcake frosting and donut dunking happening in the storefront window.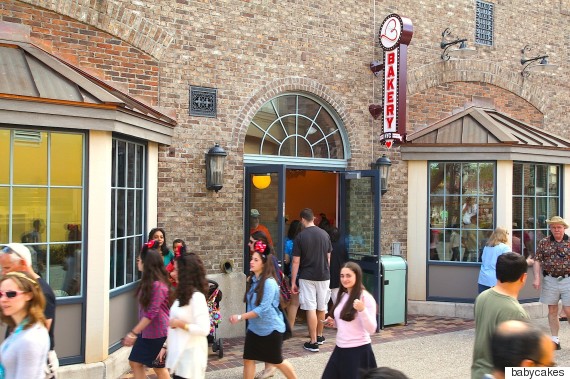 Want to read more from HuffPost Taste? Follow us on Twitter, Facebook, Pinterest and Tumblr.
Source: Huff Post