Dunkin' Donuts is unveiling a new spring menu this April and it's definitely going to affect your summer beach body. That's because the company wants you to up your morning dessert game and try cheesecake for breakfast. Specifically, Dunkin' Donuts' new Oreo and Raspberry Cheesecake Squares — because donuts alone weren't unhealthy enough.
Behold, the Squares in all their sugary glory: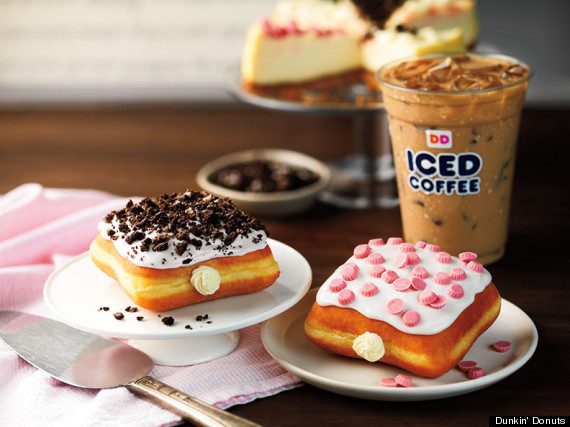 Available in April only, Dunkin' says these gluttonous stuffed donut squares are "filled with smooth and creamy cheesecake filling, frosted with white icing and finished with raspberry flavored candy or crumbled Oreo cookies."
The rest of Dunkin's new spring menu is surprisingly more savory than it is sweet. Possibly based on the company's success with its Tomato Mozzarella Supreme Bagel (or pizza bagel, as we like to call it), Dunkin' is trying out a Southwest Supreme Bagel. Described as "a plain bagel topped with melted Colby Jack cheese, corn, black beans, peppers, tomatoes, onions and spices," you can see it pictured below: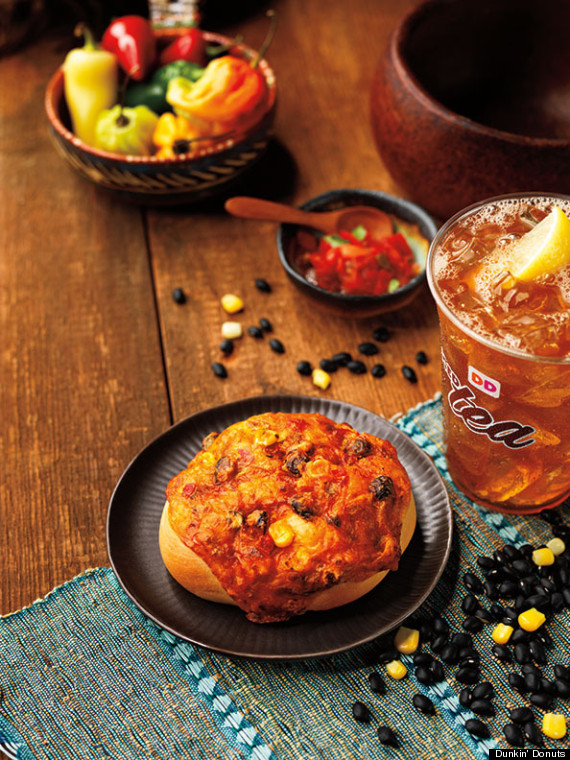 Other notable additions to the menu include a Snack 'N Go Steak Wrap and a Pretzel Roll Chicken Sandwich. The Pretzel Roll is breaded chicken with bacon, white cheddar cheese and honey mustard on a pretzel roll and seems like it could either be really good or really gross.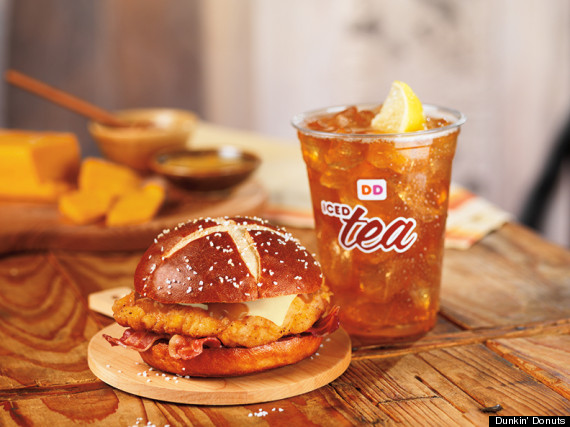 Want to read more from HuffPost Taste? Follow us on Twitter, Facebook, Pinterest and Tumblr.
Source: Huff Post