Earth Hour Is Nearly Upon Us, But Why Should We Care?
This Saturday, March 28, marks the ninth annual observance of Earth Hour, a symbolic event intended to raise awareness about climate change.
Cities and famous landmarks will turn out the lights for an hour Saturday, along with millions of ordinary citizens. Observed in 162 countries in 2014, the event is about "coming together to create a symbolic and spectacular lights out display and asking for change," according to parent organization World Wildlife Fund (WWF).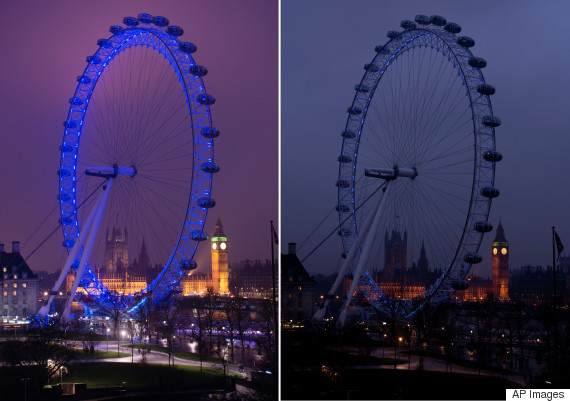 The London Eye and London skyline can be seen before (left) and after (right) the population of the city observed Earth Hour on Saturday, March 23, 2013. (Richard Stonehouse for WWF/Earth Hour Globa via AP Images)
WWF partnered with the the ad agency Leo Burnett in 2007 to launch the first Earth Hour, in Sydney, Australia. "The idea was born out of frustration," co-founder Andy Ridley said in 2009. "We wanted to start something that isn't focused on people's despair at the long-term climate change problems the human race is facing. We wanted something really positive."
Ridley and WWF both acknowledge that Earth Hour isn't about saving energy while the lights are off. Naysayers have seized on this to 'debunk' the event, while free-market advocates have started their own "Human Achievement Hour" as a "counter argument."
Yet even if Earth Hour is purely symbolic — or a gimmick, as some might argue — the world stands to benefit from greater awareness of the threat of climate change.
Antarctica's land-based ice sheets are melting and increasingly contributing to global sea level rise. Scientists project up to several feet of sea level rise for parts of the United States this century, while poorer countries face an existential threat from rising tides.
2014 was the warmest year on record for the planet and global greenhouse gas emissions remain high.
Other recent efforts to raise awareness, including last September's People's Climate March in New York City, have emphasized the importance of the United Nations' upcoming conference on climate change in Paris later this year.
Policy experts warn that the Paris conference may be the last meaningful chance for the international community to reach an agreement to reduce greenhouse gas emissions and stave off the worst impacts of climate change.
Earth Hour takes place from 8:30 to 9:30 p.m. in your local time zone.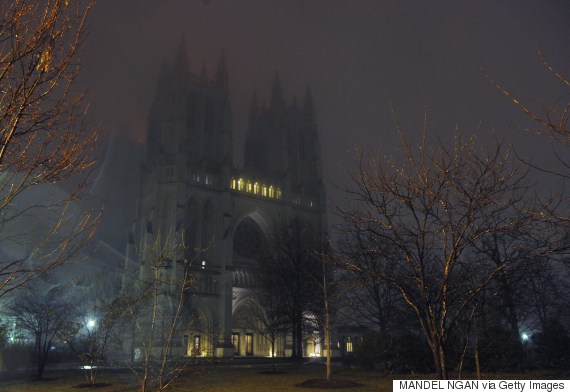 A March 29, 2014 photo shows the National Cathedral with its lights dimmed to mark Earth Hour in Washington, DC. (Mandel Ngan/AFP/Getty Images)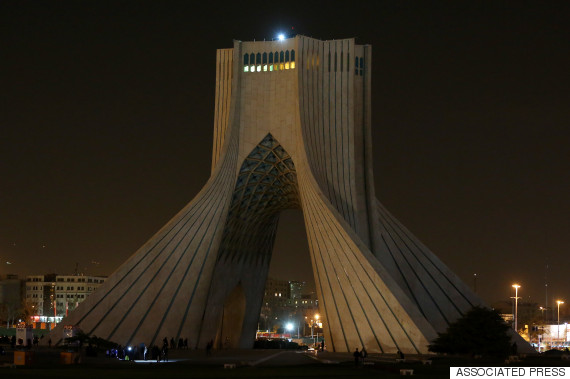 The lights are turned off at the Azadi (Freedom) tower during the worldwide Earth Hour in Tehran, Iran, Saturday, March 29, 2014. (AP Photo/Ebrahim Noroozi)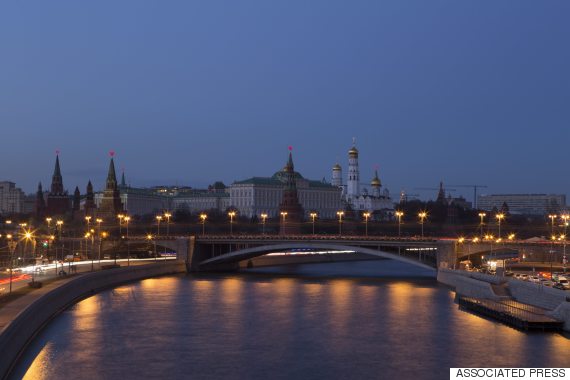 The lights are turned off at the Kremlin during the worldwide Earth Hour in Moscow, Russia, Saturday, March 29, 2014. (AP Photo/Denis Tyrin)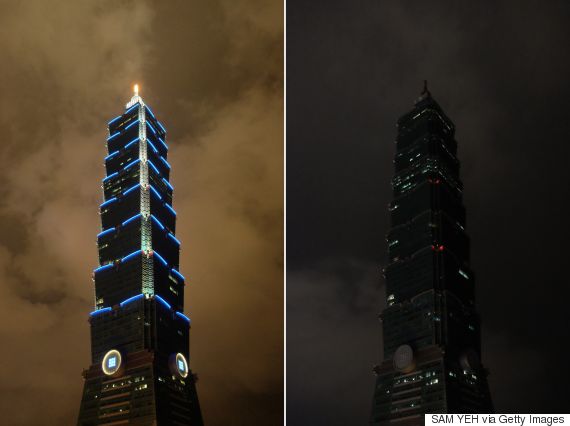 This combination image of two photographs shows the landmark Taipei 101 building before (left) and after (right) its lights were turned off in observation of Earth Hour in Taipei on March 29, 2014.
Source: Huff Post