Professional grade products are essential to industry professionals because they are the tools stylist use every day to provide their services – however, access to these products is an ongoing and unnecessary challenge. If given the opportunity, a majority of beauty industry professionals would eagerly give up the responsibilities of product forecasting and inventory management. Easy Beauty now delivers a turnkey solution that provides beauty industry professionals with effortless, seamless, on-demand ordering for their professional grade product needs.
Founder George Powell saw a unique opportunity to serve the ever-growing industry with innovative convenience and access to professional grade products. He started with a simple question to stylist and manufacturers. What do you need in a service that would increase productivity and make what you love doing a little easier? With over 7 years of feedback directly from top-tier stylist, George created a service for professional stylist, by professional stylist. Easy Beauty delivers a solution that these professionals can use to access the critical products they need in a convenient and reliable manner, while simultaneously delivering a state of the art platform that manufacturers can now consider to be an effective channel for getting their products in the stylist hands as quickly as possible.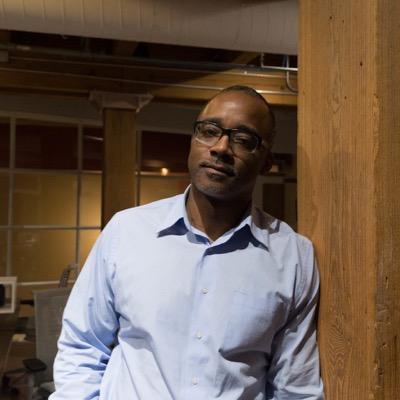 George Powell, a military veteran, brings over 15 years of high quality, high demand technology and product experience from major blue chip companies such as IBM, 3M, Walgreens, Blue Cross Blue Shield and Humana. George has leveraged resources and partnerships from Silicon Valley, hair stylist, industry educational leaders Bernaes International, and celebrity fashion stylist Law Roach to ensure that Easy Beauty's mission stays aligned to the pulse or the professional hair stylist.
Under Powell's leadership, Easy Beauty has an aggressive go-to-market strategy designed to get the solution in the hands of beauty industry professionals in high volume regions immediately. The Easy Beauty team will be featured at the America's Beauty Show (www.americasbeautyshow.com), and the International Beauty Show
(www.ibsnewyork.com), which serve as the industry gold standard for cosmetologists and salon owners worldwide.
Easy Beauty solves the problem of the fragmented sales force with a turnkey e-Commerce management system for beauty professionals and manufacturers. With beauty professionals using a variety of touch points (i.e. smart phones, tablets, and mobile apps) to gain access to retail channels, Easy Beauty delivers ease of purchase experience and user convenience features that will also include:
• Inventory tracking
• Auto-ordering / Low-stock reminders
• POS
• Client Scheduling
• Product sample penetration channel
• Professional diversion free sales channel
• Diversion Reports
• Streaming education and tips and trick videos
• Next-day / same-day shipping and more..
To learn more visit us at http://www.easybeautypro.com, Instagram: @easybeautypro
For more information about the writer, visit http://www.miseeharris.com
Source: Huff Post