Eminem's Daughter Hailie Scott Is All Grown Up
More than 10 years have passed since Eminem penned "Hailie's Song" for his little girl. Today, little Hailie Scott is all grown up.
Scott, 19, looks gorgeous in her recently updated Twitter profile photo. Although her account is private, the profile shot is visible and shows the teen smiling with her blond hair in curls and dark eye makeup.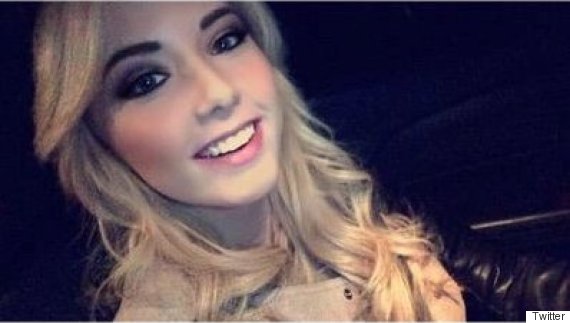 In 2013, Scott was crowned Homecoming Queen of Chippewa Valley High School in Clinton Township, Michigan. Eminem was there to celebrate the moment, but watched from inside the school so he wouldn't take away attention from his daughter, the Macomb Daily previously reported.
Last June, Scott graduated from high school with honors and thanked her famous father and mother, Kim Mathers, for their support in a statement on the school's website.
" … They have pushed me to be the person I am and have given me all the support to achieve what I have," she said.
Find us on Pinterest!
Follow Huffington Post's board Hollywood on Pinterest.

Source: Huff Post