Empire's ratings have steadily increased since its premiere in January, making it the most popular drama in five years. Pretty much everyone is tuning in to watch the best new show of 2015, but if you're one of the few who's trying to catch up, here's what you need to know before Wednesday's Season 1 finale. (Spoilers ahead, of course.)
Lucious Lyon makes no sense but is fun as hell to watch.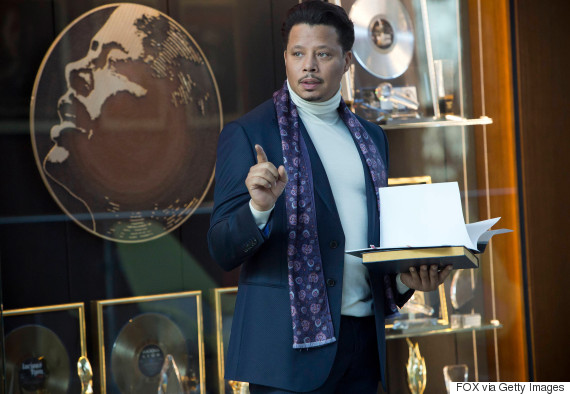 Lucious Lyon (Terrence Howard) is the patriarch behind Empire Entertainment, pitting his three sons against each other and his ex-wife Cookie against his (now) ex-girlfriend Anika, while battling ALS. He's got a long, storied career as a singer and a rapper, but by the end of the pilot he's also got another title: murderer. Within the show's first hour, he shoots longtime family friend Bunkie for trying to blackmail him.
But that's old news. Lucious is trying to take Empire through a profitable IPO, and he basically has cartoon dollar signs for eyes. Family is everything, he says over and over, but is offended by his gay son Jamal's (Jussie Smollett) lifestyle, refuses to acknowledge his eldest son Andre's (Trai Byers) bipolar disorder and admits to fathering a child out of wedlock while married to Cookie (Taraji P. Henson). We can't trust him, can't understand his motives as a character and can't stop watching him be an ass.
The music is corny, campy and catchy.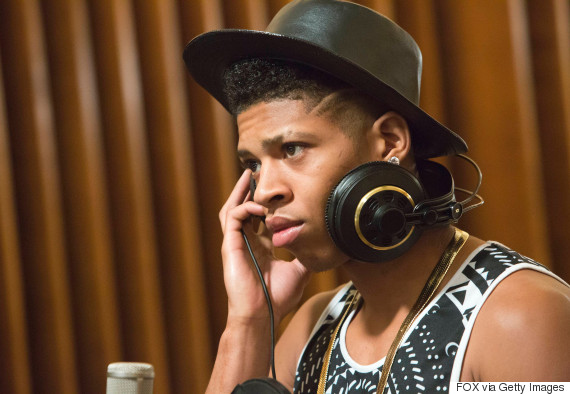 Each episode features a few songs, like the earworm "Drip Drop" or the heartfelt "You're So Beautiful," and with music supervision from hitmaker Timbaland and his protégé Jim Beanz, the tracks range from actually pretty good to god-awful. Most rest somewhere in between. Season 1's soundtrack debuted last week, and features 18 songs from the show's cast, Jennifer Hudson, Estelle, Mary J. Blige, Courtney Love, Rita Ora and Juicy J.
The show's portrayal of mental illness is problematic.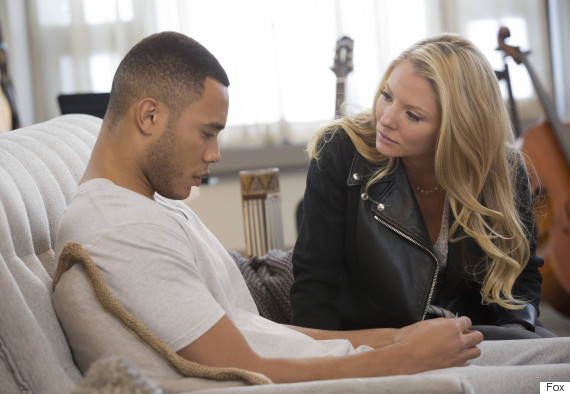 The most recent episodes have showed Andre's bipolar disorder and the erratic behavior that develops after he stops taking medication. His family enlists help from a "music therapist" (Jennifer Hudson), Lucious wants nothing to do with him and he's shown as going from manic to depressive within the span of hours, which, as Salon points out, is an unrealistic portrayal of bipolar disorder. The show uses his impulsive behavior — symptoms of his disease — as plot drivers, without taking time to really break down the nuances of mental illness.
But it takes a close, hard look at homophobia.


A big part of Jamal's story has to do with his sexuality. In the early episodes, Cookie wants him to come out publicly and use it to his advantage, but through flashbacks and confrontations, we learn Lucious is viciously homophobic. After Jamal changes the lyrics of "You're So Beautiful" to "When a man loves a man" at Empire's White Party, Lucious cuts him off financially. The rest of the characters' acceptance of Jamal and dismissal of Lucious' beliefs serve to highlight how out-of-touch and bigoted the patriarch is.
There's a Rihanna-esque character named Tiana.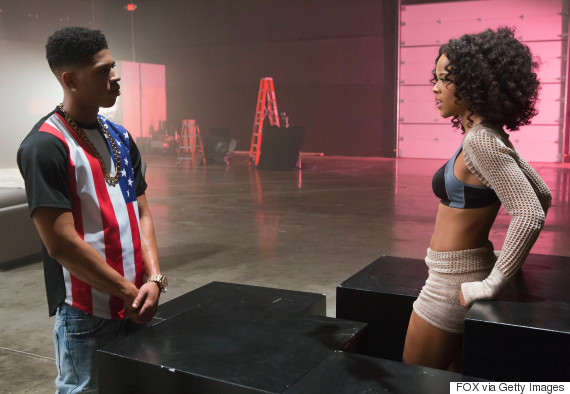 Everyone loves Tiana. Serayah plays Empire's rising pop star and, at one point, Hakeem's girlfriend. Eventually we find out she has a secret supermodel side-piece, but wants to keep her relationship with Hakeem since it will serve them both well in the public eye. Rihanna has no comment on the resemblance.
You missed an adorable little girl named Lola.


Early on in the season, a former backup singer Olivia (Raven-Symone — yes, that Raven-Symone) showed up to reveal she was once married to Jamal before he was out of the closet. They had a daughter, Lola, together. Then she peaced out. Lola stuck around and lived in the Lyon mansion, where she was often the soft relief from the show's over-the-top insanity. Jamal and Hakeem sang her lullabies and told her she was a strong lion (like Lyon!). But in Episode 10, Lucious admitted Lola was his daughter during a hostile confrontation in which Olivia's abusive ex-boyfriend held Cookie at gunpoint. At the end of the episode, Olivia and Lola left Lyon territory, taking what was left of the show's innocence with them.
Also, Naomi Campbell.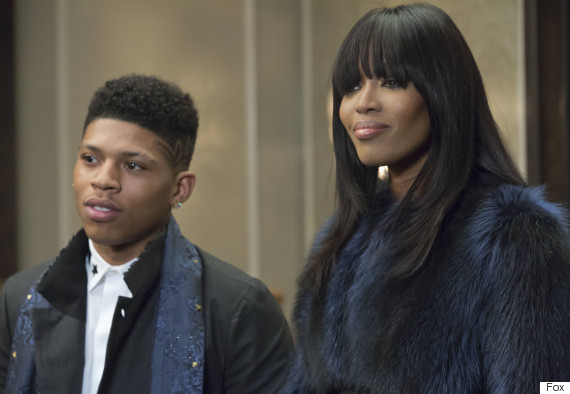 The iconic supermodel guest-starred in an arc as Hakeem's older lover, Camilla. Lucious hated her and thought she was trying to control Hakeem's image, style and music. (Silly Lucious, that's your deal!) Their relationship was always rooted in Hakeem's mommy issues, having been so young when Cookie went to jail. In Episode 10, Lucious paid Camilla to move back to the U.K. away from Hakeem and Empire. She'll be back. They always are.
Also, Courtney Love.


Love played a drug-addled former superstar, Elle Dallas, who Cookie was tasked with managing. She sang. She fell over. It was excellent.
Cookie is the most entertaining character on TV right now.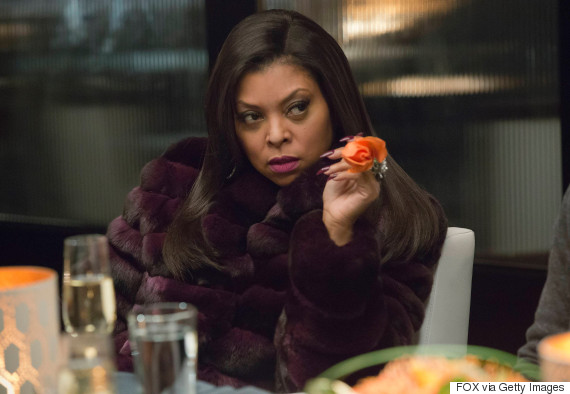 You've heard about this wild, loving, complex character named Cookie, played by Taraji P. Hensen, but you have no idea what you're getting by diving into Cookie's world. Seventeen years in jail have made her hard and calculating, fiercely loyal to her family. She's got a favorite child — Jamal, duh — but makes amends with her baby boy Hakeem and has a special place in her heart for Andre, who Lucious views as talentless and damaged. She drinks lean, handles the toughest artists and isn't afraid of "Ghetto Ass Studios." Bow down, dear audience.
The two-hour "Empire" Season 1 finale airs Wednesday at 8:00 p.m. ET on Fox.
Source: Huff Post