As a telecom analyst when the world was based on paper, we were always concerned with the 'thud' factor – i.e., when you drop the report on the desk it made a wondrous sound that would either confirm you did more work than requested and was thorough, or you were working with lawyers who wanted to 'paper' the other side.
*At around 4.8 pounds, (if printed on US letter-sized, 8.5 by 11 inches, on 24 pound paper), and 401 pages, 263,278 words and 1.7 million characters (with spaces), including footnotes and endnotes:
The best thing I can say about the FCC's Order is that it gives good 'thud'. As for what's inside?
Let the law suits begin.
If you want to know the details about how we ended up in this mess, read: The Book of Broken Promises: $400 Billion Broadband Scandal & Free the Net.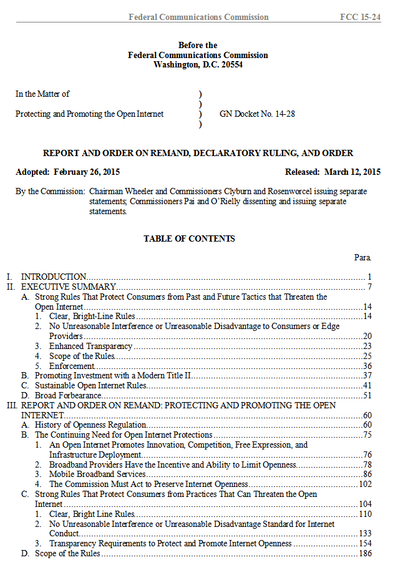 Source: Huff Post