Bing Chen is Co-Founder and Chief Creative Officer of Victorious, a new media platform that powers and unites the world's most creative communities.
Previously, Bing was the YouTube Global Head of Creator Development & Management at Google, where he was responsible for generating and aligning the global creator acquisition and development program strategy with 50+ cross-functional leads. In addition, he oversaw several company projects that engaged more than 250 million content creators worldwide–from musicians to filmmakers, chefs to beauty gurus. He began his YouTube tenure as the company's first Creator Marketing Manager and remains a trusted confidant to hundreds of creative artists.
Bing graduated from the University of Pennsylvania with a degree in English, Psychology and Marketing, and he was recognized as one of Forbes' Top 30 Under 30 rising leaders in 2014.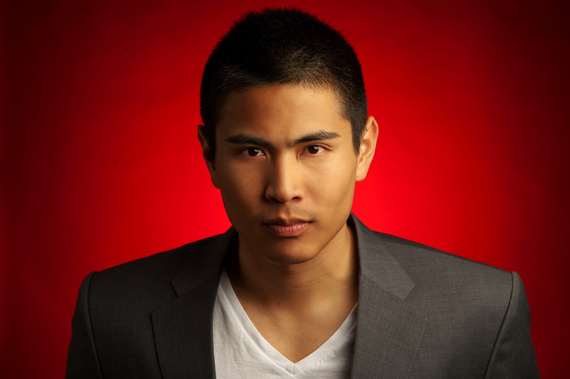 Bing Chen
Q: What does entrepreneurship mean to you, and what underlying characteristics do you see in successful entrepreneurs?
Bing: I think invariably, we're all entrepreneurs at heart. If you contribute a net positive to the universe, then you are, by definition, an entrepreneur. Entrepreneurs, to that end, look, sound and behave differently, though the underlying consistency seems to be relentless drive. That is, those who cast away every voice of doubt and drive, drive, drive forward.
Q: What are you most proud of in your professional career?
Bing: Ask me next year. Then ask me the year after that. That's my cheeky way of saying I'm never satisfied.
Q: Tell us about an instance where you had to go against the flow to realize your goal.
Bing: There are many, but given that this is college-oriented, I'll share this (in hindsight, a small one, but when you're young, you find that the simplest things occupy the greatest worry): I majored in Creative Writing as the son of two successful Fortune 500 financiers at a business/finance-dominated university, graduating in the height of the economic recession. I did it because my heart said it was right, because my brain thought best in the liberal arts, and because my mentors who cared about me more than themselves took me there. It's worked out. There are many who have to make far more dire decisions, but the consistency is self-evident: go with your gut, and all else follows.
Q: Everyone–from platforms to digital media companies–is investing in original content. Is that the right move?
Bing: We're approaching an age when investing in content is sufficient for driving engagement, brand advancement, etc. Instead of investing in content, I believe that you invest in worlds. Content has never been one dimensional: you don't simply watch a TV show in isolation or listen to your favorite album. You watch Friday Night Lights (my favorite) while you hear that bucolic Explosions in the Sky score and are reminded of Mark Twain's poetry. It's a cohesive, continuous, 360 media experience. The most successful content properties in history–Star Wars, Harry Potter, Marvel, etc.–are more than just a movie or book; indeed, they are full worlds that transcend a single format. The challenge, then, is how does one build these worlds?
Q: LinkedIn style – If you were to give advice to your 22 year old self, what would it be?
Bing: Those who leap go the furthest. Your friends are all preoccupied with nailing traditional i-banking or consulting jobs, right out of college. Your first job matters far less than you think; plus, if you think about your career as first, second and third jobs, you will work for the rest of your life. Instead, do the one thing you've always wanted to do, and never look back–you'll never work a day in your life.
Follow Bing Chen at @BingChen, and check out the other interviews in Going Against the Flow series at http://www.huffingtonpost.com/charu-sharma/ or thestartupsutra.com.
Source: Huff Post