Note: Do not read on if you have not seen Season 6, Episode 16 of CBS's The Good Wife, titled "Red Meat."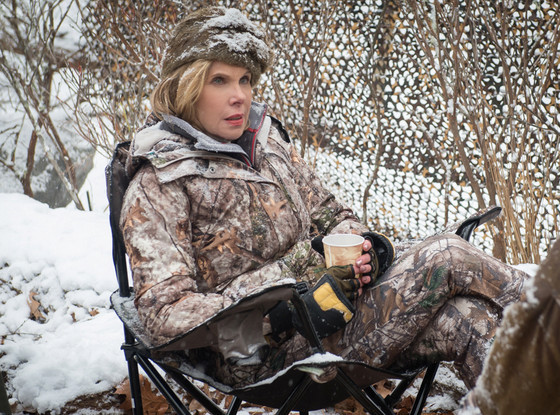 We have a winner! Alicia wins the race for state's attorney but is losing everywhere else.
She tries to reach out to Prady, but he won't work with her.
Finn, despite being adorable and buying her a video game, has a new girlfriend.
Her campaign manager is leaving, having done a job well-done. And Peter? Despite a last ditch effort to make up for his previous speech sin, he is very, very low in my book. He's so calculating and can barely stand Alicia's success. He's gross.
Hopefully, we can have Eli's daughter stick around as her assistant. Or anything.
In other news, Diane goes hunting and fights about abortion. Kalinda is being followed, or say Bishop tells her. So we have a few episodes of confusing Kalinda plotlines before she we have to say goodbye to her forever. And Bishop is leaving 'the game,' as it were.
Also, it's been one year since everyone's least favorite moment of the show:
Exactly 1 year ago today I was shaken to my #TheGoodWife loving core. Ask @KristinDSantos! #WhyWillGardnerWhy? http://t.co/7i6OybQlJ8

— Retta (@unfoRETTAble) March 26, 2015
I'll be on the lookout for any tributes. Tweet me your reactions @karenfratti.
The Good Wife airs Sundays at 9 p.m. ET on CBS.
Source: Huff Post