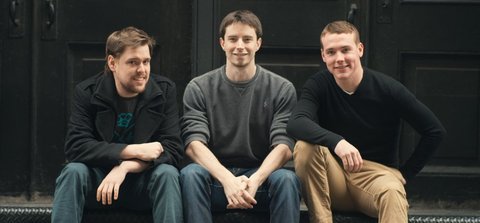 Online reputation management isn't just for big companies any longer. For many years, the cost was prohibitive unless you had the deep pockets of a corporation. Today, in our social media driven world, we all need to know what an online search of our name brings up.
BrandYourself, a start-up in this niche was launched after co-founder Pete Kistler couldn't get an internship during college because he was being mistaken for a criminal who shares his name. This becomes more than just an nuisance when your reputation is at stake.
He was desperate to fix the problem so his Syracuse University friends and BrandYourself co-founders Patrick Ambron and Evan McGowan-Watson used their tech talent to help him work it out. They realized that many other people would be facing similar mis-identity situations or even just unflattering photos from years past posted whimsically when it didn't matter.
The only online reputation management solutions at the time cost upwards of $25,000. Reputation management was a high-end service based business. Ambron says:
"It catered to wealthy people with a specific issue but there are millions of 'Petes' who have an issue but can't afford that. There are even more people who just want to put best their foot forward and be more visible, making sure all the good stuff is highlighted."
With their collective skills in tech, they knew they could disrupt the industry. Ambron says, "In 2010, we initially approached the market by developing a do-it yourself software program to help walk people through the process; like Turbo Tax instead of paying an accountant. We spent time figuring things out, putting prototypes out there but never quite getting it right."
They entered the Tech Garden's Creative Core Emerging Business Competition in 2011. It was the largest publicly funded start up contest with thousands of competitors. They were the youngest ones and took the $200,000 grand prize. They were initially given $100,000 and then had to hit their milestone projections in order to get the second installment, which they did.
They built their first versions but couldn't seem to scale. Ambron says:
"We didn't have the software background. We wanted to find the best possible person to add to our team. We needed someone with experience in software, scaling a business and using different pay walls. Instead of putting out a job posting we wanted to do a search and recruit the right person. I thought online dating was a similar industry; they have tons of users, constantly competing with other companies. This is where we found our CTO, Dan Chote. He had been CTO and co-founder of Singles.net, where he built the company into 8 million users in 2 yrs. It was bought by Match.com. We approached him and it took about six months to get him on board but he was the missing piece. He also brought his two lead developers."
This prize money allowed them to hire, rebuild and re-launch with what is now the modern day iteration of BrandYourself.
Relying on Press for Momentum
While things had fallen into place and the platform was solid, they didn't have a substantial marketing budget so they relied on getting tidbits of press. The first business model was either the free sign up or the $100 a year level. At one point they signed up 60,000 users in 60 hours. Ambron says:
"We released a feature where if someone googled themselves, we could tell them exactly how/where they were found. Mashable covered this feature and it got 13,000 shares. It was so popular that other outlets picked it up too. It was a great snowball effect that led to sign ups of 1,000 people an hour for a few days."
It was the first tipping point. They worked hard for buzz and then became focused on their customer conversion rate.
Laser Focused on Conversion
Ambron explains, "On a product that people can sign up for free, the industry standard is an 8% conversion rate. We worked so diligently and got that up to 30%. Since it's not inherently a viral product, like a social network or a game, so we have to be good at getting people to engage. Our biggest focus was daily usability tests where we find out the points of disconnection and fix the problems. When the most a customer will be paying is $100 a year, you can't pay much to acquire the customer. We realized that we could also offer a higher cost option that was still less expensive and better than the competition. So, we launched our concierge service and it's doing really well."
Adding that next level of service was the big tipping point, their revenue went from $30-40,000 a month to $300,000 a month. They moved their office from Syracuse to New York City with four people, two and a half years ago. They now have 65 people on their team, most of them working within the concierge service division.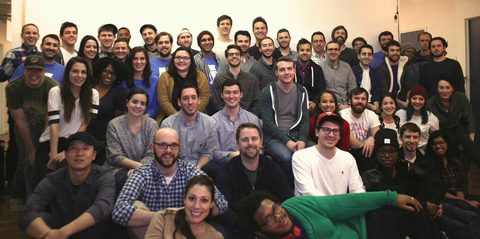 Short term goals:
Ambron says:
"The thesis of our company is to have people understand that we live our whole lives online now and we should all have control over what's out there. You don't want random surprises from social platforms. We create tools and services that put people back in control of their online reputation. People need to know that this isn't just a service for people who have a negative result but it matters for everybody. If you don't define yourself you will be defined by someone else. You are being looked up, negative results hurt you but positive results help you."
Ambron's Advice About Entering Competitions:
We saw competitions as an opportunity to get in front of people. We had no experience, no track record, we weren't from Silicon Valley and I had never taken a business class. Competitions were strictly an opportunity to get in front of investors and customers. They also generated press. When we won them, it added credibility. Don't let competitions convince you that your business is viable. Approach them strictly as a marketing channel.
Ambron's Advice On Pitching Investors:
We took a targeted approach by figuring out the five best people in the industry and then got in front of them. Every investor said no but we knew they were the right guys so we kept after them. We kept in touch by offering bi-weekly updates which led to building a mentorship relationship. Every single one came in on our investment round seven months later! Without a track record, you have to really work to create a relationship.
Don't pitch investors until you know exactly how and where you would use the funds.
Clearly show investors exactly where they fit in. Tell them where you are today and explain your point B. You have to define a very specific plan.
They have built a solid foundation that is now definitely disrupting the industry. Patrick Leber, the PR manager says, "BrandYourself has gotten national recognition as a leading authority in the ORM industry, being named the the overall StartUp winner at SXSW, listed on the White House Empact 100, and awarded Inc Magazine's 35 Under 35 Coolest Entrepreneurs."
Ambron was recently on Shark Tank and while he didn't walk away with an investment, he did receive big offers. It wasn't a total loss though, as they had already banked $5,000,000 in funding and the exposure from the show generated approximately 10,000 sign-ups. They were prepared with 40 employees working all weekend to be sure everything ran smoothly.
You can't argue the fact that we all search people every single day online. As Ambron says, "You want people to see the best version of you online, not the Spring Break '08 version."
Source: Huff Post