Hip Hop Artist Earl Sweatshirt is a Voice for the Youth in America on New Album and is set to Play at Saint Andrews Hall in Detroit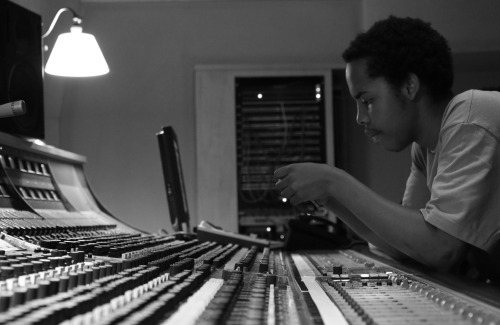 Earl Sweatshirt came about the hip hop world through the Odd Future crew, and he's arguably the most talented emcee out of the collective along with Tyler, The Creator. It was much talked about when Odd Future was the buzz in the music industry about the strange disappearance of Earl Sweatshirt and how he was sent off to boarding school by his mother at the group's peak of their initial hype. He's out of boarding school now, and released his debut album Doris in 2013 with much acclaim. Now, Earl Sweatshirt is back with a new album titled I Don't Like Shit, I Don't Go Outside, a project that continues to resonate beyond the hip hop bubble to tackle how it really is to be a kid these days.
Most rap music is fantastical, filled with places and things people wish they could escape to; Earl Sweatshirt is courageous in doing the opposite. It's an honest expression of what it is to be young in this society. He embraces it and you hear the angst and insecurities through every lyric and every note. He makes music where you can feel all the scars of our adolescence that even us that are years removed from that time can still relate to.
Mostly self produced, its like the only person that could truly convey the feeling of the music he was trying to write was Earl himself. Its not emotional in a self absorbed way, but more like Earl is the voice for the younger generation that are being left unheard. Its not preachy, but more so about how the youth in America are used to further the creative ideals of our culture then cut out of the equation. Even with an immense fan base and a record deal, you can still feel that Earl knows he doesn't have as much control as he'd like.
I Don't Like Shit, I Don't Go Outside is not only a humorous album title, but holds a lot of weight with the message behind it. There are no anthems about being a rap star on this album, nor any inspirational tales about rising above the block to make it out of the struggles of the hood. No, this album is for the youth and Earl is speaking to all of the young people that the overwhelming feeling they have that the world outside their door doesn't want or care for them is real.
Earl Sweatshirt will hit the stage along with Vince Staples and Remy Banks on their "Not Redy 2 Leave" tour that will be hitting Detroit on Wednesday, April 1st at Saint Andrews Hall in Detroit. Its an all ages show and for more information, visit saintandrewsdetroit.com.
Source: Huff Post