Hop Theory Is Making Tea Bags For Beer Drinkers
This is not a joke. There is now a Kickstarter campaign for Hop Theory, a company that is producing beer-steeping bags. They're basically tea bags for your beer. (Just one more reason we love the Kickstarter era — it makes drinking better.)
Let us explain. Hop Theory isn't turning water into wine — they aren't gods. What they've done with their beer bags is found a way to make light beer taste better. Or, for that matter, even make craft beer taste better. They're just making all beer taste better because apparently, you can.
The way they break it down is that beer falls into two categories: Light and craft. Craft tastes better but is more expensive and higher in calories. Light beer is cheaper and less caloric, but well, just doesn't taste that good. That is, until you steep a Hop Theory bag in one.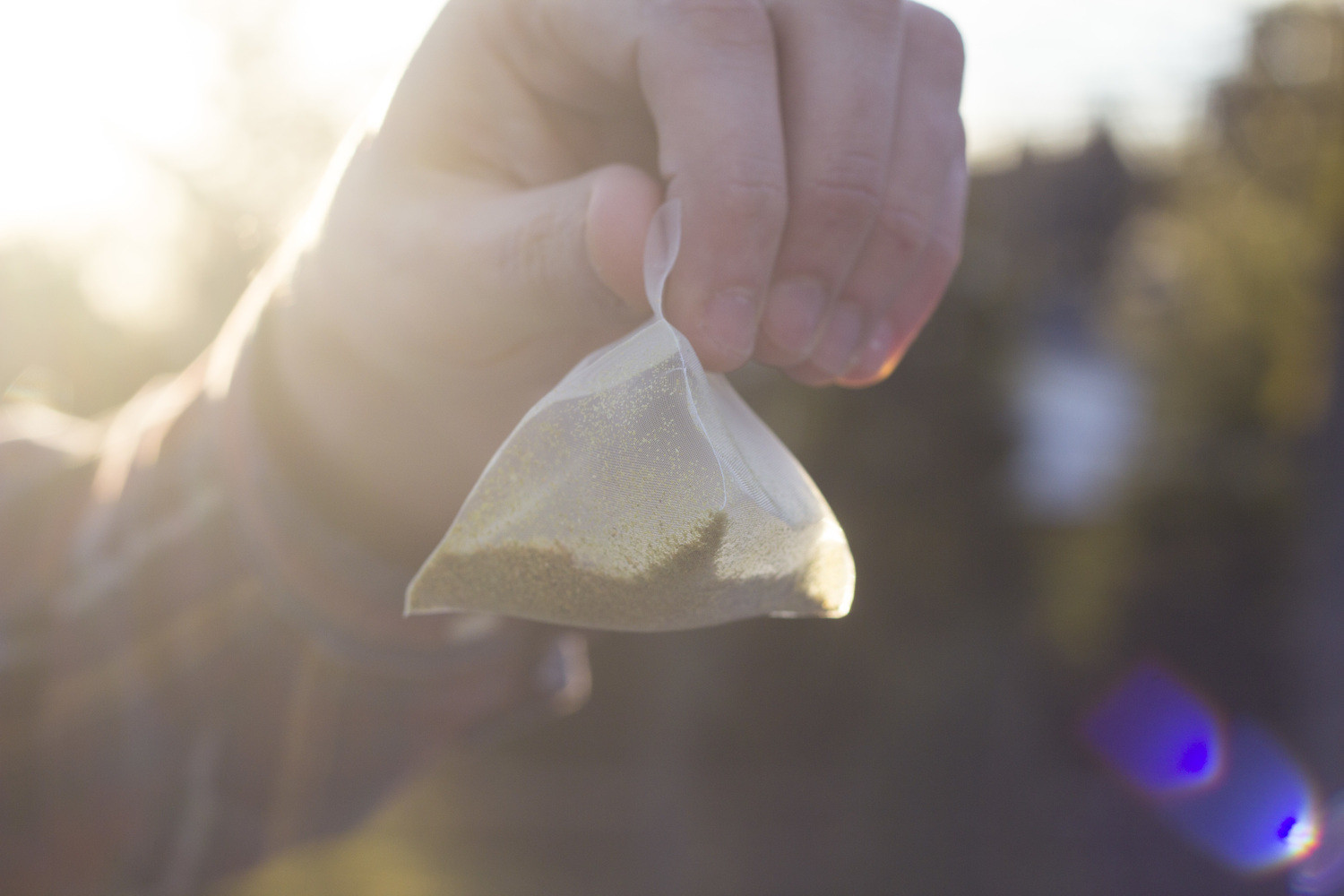 Hop Theory bags are made with cascade hops, orange peels and coriander seeds. Just drop one into a glass of beer and give it two to four minutes to fully infuse. One bag can be used to enhance up to four beers — and once it's been steeped in one it'll automatically add flavor to the drinks. You can almost even see it adding color to the beer as it steeps. Look:
With & Without from Hop Theory on Vimeo.
The bags come individually wrapped, just like most teas, so you can take them with you to your local bar, family gathering or keep one in your pocket for emergencies. Hop Theory currently only offers one flavor, but they have hopes of adding more options — like raspberry, pumpkin and double IPA — depending on how successful their fundraising efforts turns out. They're hoping to raise $25,000. The campaign ends May 9, so stay tuned.
Want to read more from HuffPost Taste? Follow us on Twitter, Facebook, Pinterest and Tumblr.
Source: Huff Post