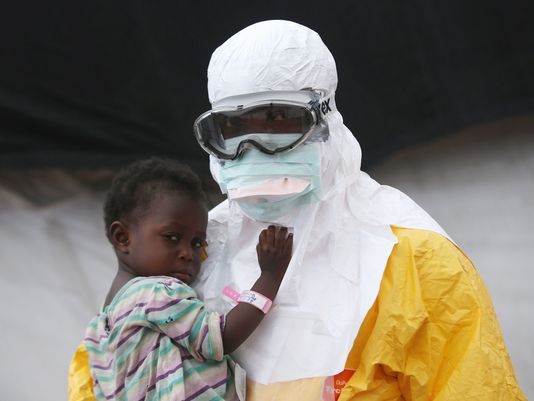 via USA Today
Although the media attention surrounding the Ebola virus has certainly quieted down, the deadly disease is still popping up and spreading in countries around the world. Global Ebola awareness often turns to fear. Whenever a fatal disease minus a cure arrives on the scene and covered by media, fear becomes a natural side effect. Often where there is fear, there is also the shadow of hope.
Ebola is still killing many in the country of West Africa, especially in Sierra Leone region. For many, there's a desperate daily struggle to survive. According to the World Health Organization, the death toll from the outbreak (mostly confined to West Africa) rose to 7,905, following 317 fatalities last recorded on December 24, 2014. The number of worldwide known cases, including fatalities, totals 20,206. Vaccine scientists and medical experts are working day and night to find the right immunization, and cure for Ebola, but it still hasn't happened.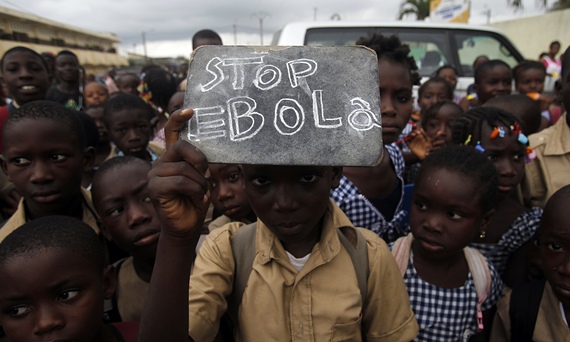 via The Guardian
There an array of non-governmental organizations that have joined forces to fight this horrific illness including Develop Africa, Unicef, AmeriCares, American Red Cross, Global Giving, Project C.U.R.E., and Save The Children.
It was a great honor to attend the "Stop Ebola and Build for the Future" concert, held at the United Nations Headquarters (the United Nations Foundation is a leading proponent in the fight against Ebola). The event was hosted by Bravo's "Real Housewives of Beverly Hills" and "Vanderpump Rules" Reality TV star. author, restauranteur, and philanthropist, Lisa Vanderpump.
Vanderpump, who recently became California's Woman of the Year by the State Assembly, said of the people who survive the Ebola disease, "Instead of being praised and celebrated for overcoming this terrible disease… [they] are being ostracized… from their respective communities."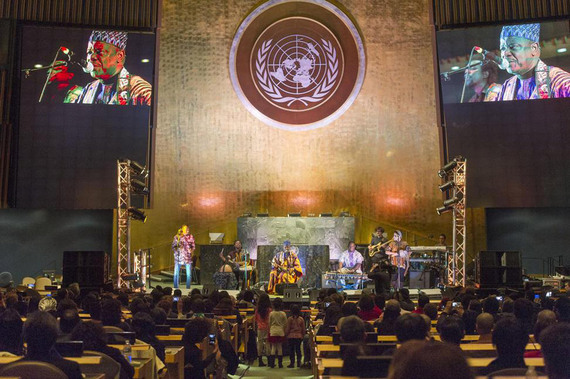 via The UN
Secretary General Ban Ki-Moon offered words of hope at the event. The community is faced with "a critical turning point," he continued, "But today, we face a very different situation. We know that Ebola can be beaten. At the heart of the success has been the response of communities and local and national authorities."
The UN evening event followed with inspiring performances by Chieck Hamala Diabate, Artistes with One Voice, Estelle, Etana and Noela.
Watch the entire concert!
The concert "Stop Ebola and Build for the Future" was organized by the Government of São Tomé and Principe, in part with the Friendship Ambassadors Foundation, the United African Congress and the Give them a Hand Foundation.
It's our global responsibility towards humanity to encourage compassion for those suffering, and support efforts to completely eliminate the Ebola virus by the end of 2015. Together we can make this happen!
For a complete list of non-governmental organizations in support of wiping out Ebola, click HERE.
To help stop Ebola with Unicef, learn more HERE.

For the Best that Pet Lifestyle and Animal Welfare has to offer follow Wendy Diamond on Facebook, Twitter, and right here at AnimalFair.com!

Source: Huff Post