Hopeful Horizons: This Week in Daily Giving
Two years ago The Pollination Project started a daily giving practice, making daily $1000 grants to social change visionaries around the world. Since we started, over 50 individuals and families have joined in, each giving $1 or more a day to support the grantees. Here are the extraordinary people we supported this week.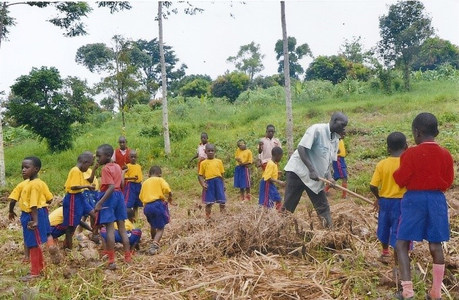 Growing Indigenous Crops in Uganda. Norman Juuko is the co-founder of the Nangabo Environmental Conservation and Economic Empowerment Association (NECEA), a grassroots non-profit that encourages sustainable development in rural communities in Uganda. In their most recent project, Norman and the NECEA are working to remedy decades of food insecurity and poverty by reviving the practice of growing and selling indigenous crops in the rural communities of Nangabo. The NECEA is currently training teachers and students at local schools in the culturally-based techniques of organic farming once practiced widely by indigenous communities in the area.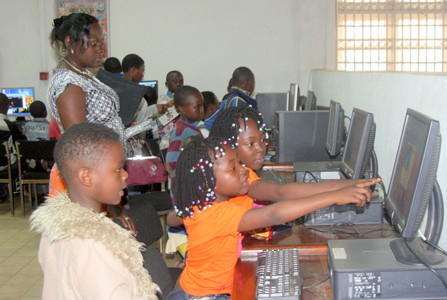 Single Moms Code in Cameroon. Raphael Nomie is a 23 year old social entrepreneur, dedicated women's rights attorney, and the founder of the Girls Code project in Bemenda, Cameroon. After years of advocating for women's rights, Raphael founded Girls Code in order to promote the entrance of young women and single mothers into the IT sectors of the Cameroonian economy. Through the Girls Code project, Raphael and other volunteers offer free computer programmer training and job placement counseling to young single mothers. Raphael believes that Girls Code will help to reduce high levels of gender inequity in Cameroon while giving young single mothers viable employment options to provide for their families.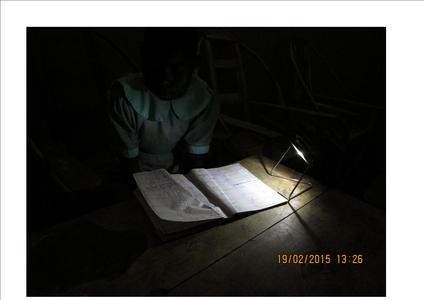 Clean Energy in Rural Kenya. Caroline Andayi is providing solar powered technologies to families in the rural, impoverished communities of Bukimo, Nairobi. Caroline believes that the absence of basic amenities in rural Kenyan communities poses significant challenges to the health and economic advancement of individuals and their families. With the help of funding provided by The Pollination Project Caroline is providing these communities with eco-friendly, safe and affordable energy sources in the form of solar powered lamps and stoves. Caroline is distributing the materials to the most disadvantaged members of her community: elderly, infirm, and/or impoverished women.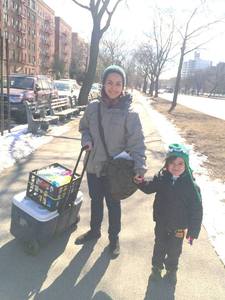 Vegan Food for Hungry People in New York. Michelle Carrera is a passionate activist, organizer, and philanthropist with a long history of advocating for adult literacy, immigration reform, food justice, and reproductive rights. Her newest initiative, Chilis on Wheels, is a project dedicated to providing vegan chili to people living on the streets in New York City. Once a month, Chilis on Wheels hosts a table in a public park where anyone who is hungry can enjoy a delicious, healthy vegan meal. The project has a committed team of runners dedicated to looking for people who are immobile or indisposed in order to serve them a warm bowl of vegan chili. Michelle is currently planning to expand Chilis on Wheels' food distribution from a monthly to a weekly basis.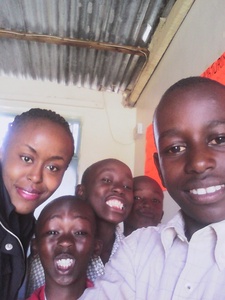 Art for At-Risk-Youth in Kenya. Miriam Njeri is the creator of the Mucho Project, an initiative that is helping at-risk-youth in Githurai, Kenya develop their artistic skills for the good of their families and communities. Started in August 2014, the Mucho Project originally involved nurturing the artistic talents of 10 gifted children from high risk backgrounds by educating them in painting and drawing techniques and helping them to sell their artwork. Proceeds from the children's artwork were then used to enroll them in school and provide them with uniforms and school supplies. In 2015, with the funding we've provided Miriam plans to expand the program by including approximately 30 more children from similar backgrounds.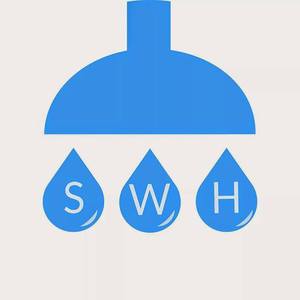 Hygiene, Hope, and Homelessness in New York. David Lin is a student at NYU and the founder of Showered with Hope (SWH), an all volunteer non-profit which aims to empower the homeless population in New York City. David and SWH are currently creating mobile hygiene centers for homeless people from compressed natural gas transit buses. Each bus is being retrofitted with showers, toilets, and private changing areas and will effectively provide waste facilities, showers, and even haircuts to the more than 58,000 homeless people in New York City. David and other volunteers with SWH believe that offering these basic amenities to homeless individuals is a fundamental step in helping to restore their dignity.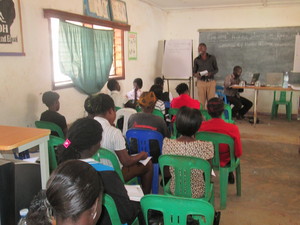 HIV Prevention and Female Sex Workers in Uganda. Raymond Olung is helping to address the spread of HIV/AIDS among female sex workers in Lira, Uganda. Raymond is currently organizing a three day workshop on the management, prevention, and treatment of HIV/AIDS for 40 female sex workers from 3 sub-districts of the city. At the workshop Raymond and his team will teach women about safe-sex practices, delivering information and services related to HIV prevention and care, promoting the development of community health services, and even providing treatment referrals.
Want to be part of the joy of giving? Join our Daily Giving Community, or simply create your own giving practice. It will change your life!
Source: Huff Post