Drew Neisser, the founder of B2B brand strategy boutique Renegade, discussed the findings from the company's 2021 State of Account-Based Marketing (ABM) Report in a recent webinar on MarTech. The survey brought together salespeople and marketers to understand how ABM could address some of their interdepartmental challenges.
"Our goal was to identify the current state of the relationship between sales and marketing, quantify the impact of martech — specifically ABM — and identify any gaps and opportunities," said Neisser.
For sales and marketing teams to be effective, they need to work together to engage contacts in personalized ways. And while this may have seemed difficult in the past, the evidence shows the dynamic has changed.
"One of the interesting findings in this report is that the traditional divide between sales and marketing has shifted," said Neisser. "In the 'bad old days,' marketing would be quick to blame sales for not following up on their 'great leads,' while sales would dismiss the quality of these so-called great leads."
He added, "While no doubt this divide still exists in many companies, those who have adopted an account-based marketing have seen a new level of detente — if not downright cooperation — and mutual respect between sales and marketing."
The conflict has moved from a strategic issue to one of execution, Neisser says. Here are some ways he sees marketing and sales teams using ABM to address the issue.
Belief in the sales value of ABM
87% of marketers believe ABM helps them convert more of the pipeline, 86% believe it helps them close more deals, and 83% believe it can deliver intent data that sales can use, according to those surveyed in Renegade's 2021 State of ABM Report.
"If you were wondering if these folks were just excited about the latest, shiny martech object, then guess again," Neisser said.
Harmony across marketing campaigns
Three out of four of those surveyed have been working with ABM for at least three years, says Neisser. That's enough time to familiarize oneself with new frameworks in our ever-shifting digital landscape.
But even more surprising than these adoptions was the level of cooperation between so many sales and marketing departments.
"One of the real shockers in this research is a newfound respect in departments," Neisser said. "These aren't the same fighting words you would have heard a few years ago."
Marketers can capitalize on this unique opportunity by embracing ABM strategies, which can further align their work with sales teams by pinpointing target accounts.
Remnants of the divide between sales and marketing
Despite these shifts in the marketing/sales relationship, Neisser noted there were still remanents of "old school" companies that resisted change.
"Marketers are two times more likely to point to a lack of cooperation with sales as a reason ABM isn't working," he said. "And sales is more confident they are building awareness among targeted accounts."
Getting these departments on the same page can help reduce tension. Brands should identify whether the problems arise from the ABM strategy or a disconnect in communication or processes between sales and marketing.
The new personalization challenge
96% of both survey groups believe that personalized communications are more effective than non-personalized communications.
"The problem," said Neisser, "is that personalized engagement isn't scaling. Personalization at scale is time-consuming, it's difficult to do."
He added, "Often this is due to an inability to use intent data and outreach at various touchpoints."
Neisser pointed to personalization data (shown above), highlighting the sobering fact that personalization deteriorates as leads move further down the sales funnel. Marketers can help address this issue by adjusting their ABM strategy to offer more personalization options at each touchpoint.
Finding a scalable ABM strategy
Manual solutions to the personalization problem aren't workable for many brands. 70% of salespeople spend at least 10 hours per week researching prospects, at an average cost of $47,503 per year, according to the survey. That's why marketers need ABM's time- and labor-saving capabilities to offer personalization at scale.
"How do you personalize communications at scale?" Neisser said. "The answer is through a crafted combination of people, process, and technology."
James B. Stanton, Vice President of Marketing at Empyrean Benefit Solutions, highlighted the gap ABM can bridge between sales and marketing operations in the same webinar: "ABM is that reflection of marketing and sales working together … ABM is about engaging at the account level. It means that we're agreeing on those accounts that we want to pursue together."
Watch this webinar presentation for free at Digital Marketing Depot.
Snapshot: What is account-based marketing?
Marketing and sales teams have used account-based marketing, or ABM, for years. But shifts in technology and disruptions from the COVID-19 pandemic have accelerated its widespread adoption among marketers.
B2B buyers perform heavy amounts of research before contacting a salesperson, which gives them an upper hand in transactions. This tendency, too, has increased as a result of the pandemic. Salesforce's "State of the Connected Customer" report found that an estimated 60% of business interactions now take place online, as opposed to 42% in 2019. What's more, their survey showed that 80% of B2B buyers expect to conduct more business online in the future than ever before.
The amount of B2B purchasers has increased, though many report difficulties in the buying process. As a result, more B2B brands are adopting ABM models to address these issues.
The results of these adoptions are promising. In a Forrester/SiriusDecisions survey of marketers, the majority of respondents said account engagement, win rate, average deal size, and ROI increased after implementing an account-based marketing strategy. Because of this ABM vendors are reaping the benefits as B2B marketers invest in these technologies and apply them to their channels. Learn more here.
About The Author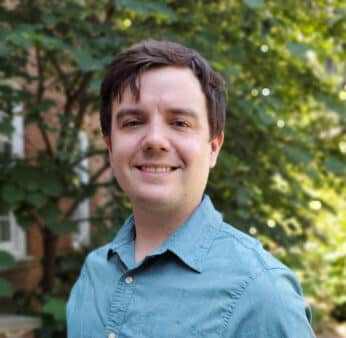 Corey Patterson is an Editor for MarTech and Search Engine Land. With a background in SEO, content marketing, and journalism, he covers SEO and PPC to help marketers improve their campaigns.