How Eric Krasno Is Changing the Music Industry One Jam at a Time
Throughout his 20 years in the music industry, Eric Krasno has never fit into any single defined role. In addition to his guitar playing in Soulive and Lettuce, both of which he helped co-found, he's established himself as an in-demand producer and songwriter. He's a Grammy Award winning songwriter and guitarist (Derek Trucks Band "Already Free" and Tedeschi Trucks Band "Revelator") and a Grammy nominated producer (Ledisi "Turn Me Loose" and Matisyahu "Light".) He's produced songs and/or records for a diverse list of artists including Norah Jones, 50 Cent, Talib Kweli, Justin Timberlake, Ledisi, Chaka Khan, Vieux Farka Toure, Dave Matthews and Aaron Neville. In the past two years Eric has been on tour with Tedeschi Trucks Band (on Bass), Pretty Lights (also playing guitar and bass on Grammy nominated album "Color Map of the Sun") and was a part of the Hollywood Bowl tribute to James Brown featuring D'Angelo, Aloe Blacc and many others. 2015 has Eric focusing on studio projects and the launching of his label Feel Records with partners Round Hill Music.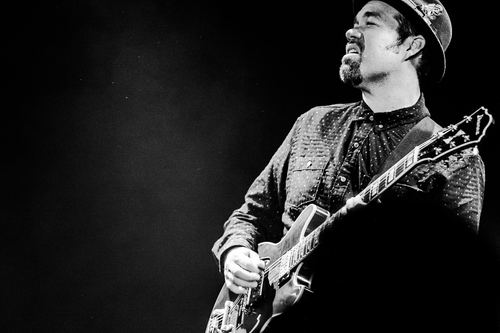 I've been a fan of Eric and his various projects for years. I've seen him play for crowds of less than 25 and more than 25,000. The reason I was called to interview Eric is that he's a mega badass. He's carved his own path in the music industry which takes passion, a belief in what you're doing, a major love for what you're creating and an epic amount of balls!! He's an inspiration to all who know him. If you haven't heard of him I'm thankful that he agreed to speak with me so you can get to know him. If you do know him, you're going to learn a lot of cool things that you may have not known.
Taraleigh: What's your big "why" for doing what you do?
Eric: That's a great question! Music was always around me growing up. My grandfather was a musician and my other family members were into music too. Music is where I felt most at home. As time went on, I started to figure it out in more detail. I knew I wanted to be a musician and I'm still figuring it out– what, within music, I wanna do. Slowly but surely I've been kind of taking on different roles and trying different things as I make my way through the journey.
Taraleigh: Music is in your blood. I can't imagine you not involved with music in some way. What are you getting into these days?
Eric: I started a record label and a publishing company called 'Feel Music Group' where I'm working with other artists, as well as projects that I'm involved with. I'm working on licensing projects, where we're making music for TV and film. Actually I'm kind of doing a little bit of everything to be honest. At the moment I'm producing a lot of music and records for other artists outside of my own projects. I just finished producing a record for Aaron Neville who's one of my favorite singers of all time. I signed a band called 'The London Souls', and I produced their album which will be out April 7.
Taraleigh: You are up to some beautiful magic! The world is so lucky you do what you do. You seem to have a lot going on, but it sounds to me like all your energy is going into the right place. I can relate. I used to dig all of these little holes all over the place and I never got anywhere. I finally realized that I had to put all my energy into digging one big hole if I wanted to get anywhere and it sounds like that's exactly what you're doing.
Eric: Yes! That's a good way to put it.
Taraleigh: And the most exciting thing about all of that? You're doing your own music, but you're also getting other peoples' music out there. Why does that part of the music business light you up?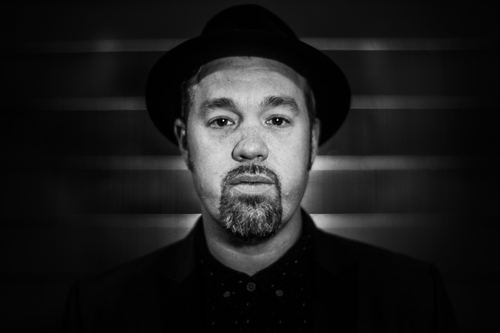 Eric: The exciting part about that is I love to be in the studio creating music and performing it, but I've had frustration with the inability to get that music to the people. I'm sitting on so much music, 'cause I create so much with my whole crew whether it's the Lettuce crew, London Souls or Nigel Hall. We have so many records that never came out because there was never the right label. The satisfaction in this label is that now everything can see the light of day and other people can hear the projects we've been working on. For the future, it creates an outlet for us to do new things where we can go into the studio and the way technology is now, we can put something out the next day. I'm looking forward to experimenting with that in different ways.
Taraleigh: You're kind of a genius, 'cause you took exactly what you liked about the music industry and created your own thing using your unique gifts so you can do whatever the heck you want. That's incredibly inspiring.
Eric: There are a lot of amazing musicians around me at all times creating all this great music, but it's more complicated to get it out there and let people hear it. You can put it on your Facebook page or Soundcloud, but that doesn't mean people are going to find it. Your music can get buried amongst the millions of other tracks. It's all about trying to find ways to make our music stand out. I want to create a label for people who like good music. Like when I was a kid, anything that said "Motown" on it, I would buy it.
Taraleigh: As a music fan I want to thank you so much for creating something like that for us.
Eric: Thank you for listening!
Taraleigh: You're welcome! There's nothing really out there exactly like this. People have created labels and music before, but what you're doing is unique because no one can do what you do but you! So, what's one golden piece of advice that someone has given you in your life?
Eric: I had a teacher at Hampshire College named Yusef Lateef that I studied with who I would consider my biggest mentor. He said, "Find your voice, and speak that voice. Sometimes that takes a long time to figure out and don't be afraid to try out something new. You can learn from other people and absorb what other people do, but don't let people tell you that you have to do exactly that or exactly anything."
He was the one who pushed me to figure out what I wanted to do, because at that point, I really didn't see myself being a guitarist, a bass player or a keyboard player. I wanted to do a little bit of everything. Yusef told me, "Play a little bit of this and play a little bit of that. Go into a studio and play all the instruments you want. You don't have to be a jazz guitar player that puts out all these technical licks." I brought those teachings with me when I was at Berkeley College for Music surrounded by all these other musicians that were very technically skilled who studied very specific genres and I didn't wanna do that. Instead I listened to Coltrane. I listened to Tribe Called Quest. I listened to Bob Marley. A lot of people were telling me, "In order to make a living in this industry, you have to be great at one thing." I'm not saying that other people can't do that– that works great for certain people. But that just wasn't my path.
Taraleigh: Thank you. That advice will help a lot of people no matter what industry they're in. People often project their fears onto you by saying to you that you can't do something because they're afraid to do that themselves. You've gotta do what's true for you. What's one big obstacle you faced in your life and how did you overcome it?
Eric: In high school I played basketball and I had a really traumatic injury where I was running down the court going for a lay-up and this guy went under my legs and I flipped over him smashing my elbow and my arm. After reconstructive surgery I now have a metal elbow. I was crushed by this, literally and figuratively, because when I came to after the surgery the doctors weren't sure what kind of range of motion I would have. I also had very serious nerve damage and my fingers didn't function at first. In a weird way that was the moment I decided I would focus even more on playing guitar even though my fingers barely worked. I forced myself to play and in the end my doctors told me that had really helped the function of my hand and I ended up getting pretty much full function back.
It was a really hard time for me. I was put in a position where I could've decided not to play music. It wasn't an option for me and I realized how important music was in my life.
Taraleigh: It's interesting how sometimes the things that we think in the moment are the worst things that could possibly happen to us are actually the best things that ever happen for us. Once I tore a bunch of ligaments in my knee when I was a professional cheerleader for the NBA. At first I thought it was the worst thing to happen to me, but that brought me to what I'm doing now, so I thank my ACL for tearing all the time! From what you've shared with me so far I see how many things you have to be grateful for in your life. Can you share some of those things?
Eric: Oh, wow. I'm grateful for so many things I don't even know where to start. I'm grateful to be able to play music and to make music as my job. I'm so thankful for the longevity of all the relationships I've had in music and life. I've not only gotten to do what I do, but I get to do it with the people I love most. I'm blessed in that fact that people trust me to lead the ship on certain occasions; and they also trust me to hop on the ship, and follow their leadership.
I'm gonna be playing with Phil Lesh and for him to trust me with that music is huge. During Bowlive which is a long run at the Brooklyn Bowl, I get to work with people that trust me and want to be creative and play something different each time. I'm grateful for the fans who support me. They don't always want it to be some pristine performance. That human element to it is what makes it exciting. 'Cause they see that we're on the edge, and teetering with, "Oh, I don't know how we're gonna end this, but there's this other guy, and he just came in, and threw this other song at us, and we're gonna try it, and we're gonna try it in front of everyone here."
Taraleigh: It sounds like you're grateful for your comfort zone and then kicking its ass! What are you looking forward to next?
Eric: Bowlive kicks off this week, so we start rehearsals tomorrow. The night Aaron Neville plays with us is going to be really big for me because it's music that he and I wrote together with Dave Gutter from the band the Rustic Overtones. We're gonna see how people dig it in real time. Charles Bradley has never performed with Soulive before, so that'll be exciting because I'm a huge fan. Chris Robinson and I have played a few shows together. We've got a really exciting group of songs that we're working on with background singers and horns. And we've got George Porter who's the king of Bowlive. He's our captain. As long as we follow him we know nothing is going to go wrong. Anders Osborne is joining us and I'm a big fan of him and it's his first time with us at Bowlive. Then there's Marco Benevento who is an old buddy of mine and we've kind of come up in the music scene together; We've known each other since the beginnings of both my band and his. He's got such a great vibe on stage. And there'll be lots of other random surprises that I won't tell you yet, but I guarantee every night there'll be some sort of twist and turn in the event.
In the middle of all that I'll be at the Capitol Theatre with Phil and Friends; I'll be joined by Warren Haynes and his whole crew. If you see me I'll have headphones on for the next couple weeks while I'm not playing guitar trying to listen to as much Grateful Dead music as possible. JazzFest is later in April, which is gonna be just packed with craziness. The list keeps going. I'm working on a solo album and I'm hoping to finish it in May and get that out in the fall. It's something I've been working on for two years so it'll feel good to finally have it out in the world. There are a lot of artists that I'm talking with now to work out deals to get a lot of music out– on digital, on vinyl and on every media possible.
Taraleigh: I'm looking forward to all of that awesomeness. Thank you for sharing so much of yourself with your fans. You never know who is reading this who just had something traumatic happen to them like you did with your arm and hand. Sharing what's true for you inspires others to be brave like you were.
To find out what Eric's up to check out FeelMusicGroup.com and Soulive.com
The awesome in me sees and bows to the awesome in you,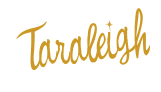 Eric Krasno's favorite morning ritual is to make the Lettuce Tour Bus Smoothie. It has kale, frozen berries, frozen bananas and probiotics/enzymes in it. For this recipe, fun interviews and other exciting things that live music fans love go >>> here.
Source: Huff Post