Look at this photo. How does it make you feel?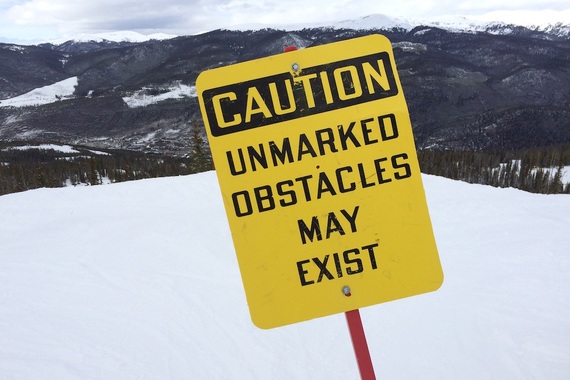 I'm scared to death. My heart is pounding even as I write these words. I can almost feel an icy wind whipping across my face and my kids at the bottom of the run, chanting, "C'mon, Mom! Move it!"
I know how to ski. I'm a good skier. But after a year away from the slopes, it takes me a while to get my ski legs.
So this year, I decided to eliminate the fear. The solution? Weekly Yoga, meditation and a plan to make this the best ski break ever, regardless of the snow quality.
It's foolproof, right?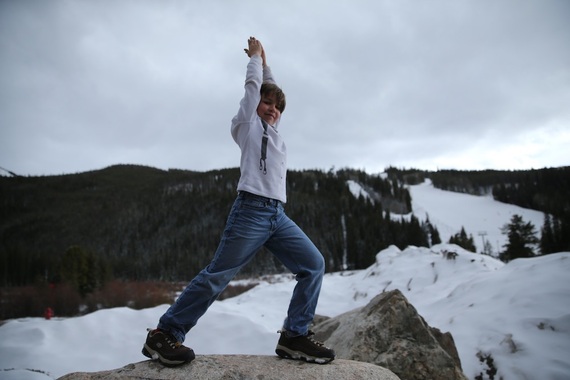 We started this adventure last summer, when we took up Yoga with the kids. Our instructor, Monica, patiently showed the entire family — yes, even the two youngest ones, ages 7 and 9, the basics of Yoga. We learned how to breathe, how to hold a pose, how to rest. These proved to be important skills on the slope.
Visualization also helped. In the weeks leading up to the trip, it took only a few minutes each day to find a quiet place and imagine myself skiing from the top of a mountain to the base. The idea was to be prepared for the new terrain (after all there aren't many mountains in Florida, where we live). My favorite meditations ended at a coffee shop. That's right.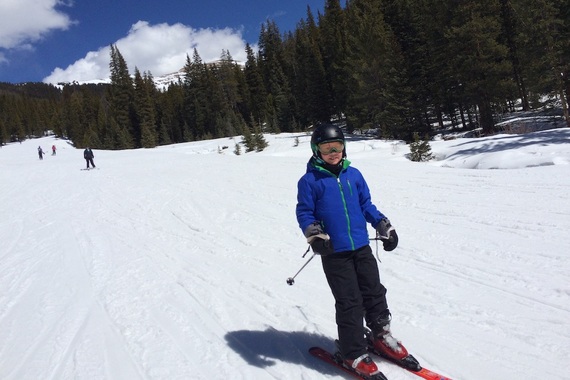 So when the time came to head out to Colorado's Summit County for early spring skiing, we were ready. Keystone Mountain Resort, our first stop, is at an ear-popping elevation of 9,280 feet. But we were relaxed about the thin atmosphere. We took deep breaths. No stress, Mom.
The secret to getting your ski legs is pace. Don't be the first one on the mountain; don't be the last one off the mountain. We were suited up and ready to ski at around 10 a.m. And we didn't do it alone. We were joined by an instructor, who helped assess our ski ability and suggested ways we could improve our technique. We took a long lunch. No pressure.
Taking your time is important, and not just for your mental health. There's so much scenery to enjoy up here, you can almost forget you're strapped to two plastic boards with sharp edges and all waxed up so they go real fast. Oh, wait. I just felt my heart skip a beat as I wrote that sentence. Deep breaths, Kari.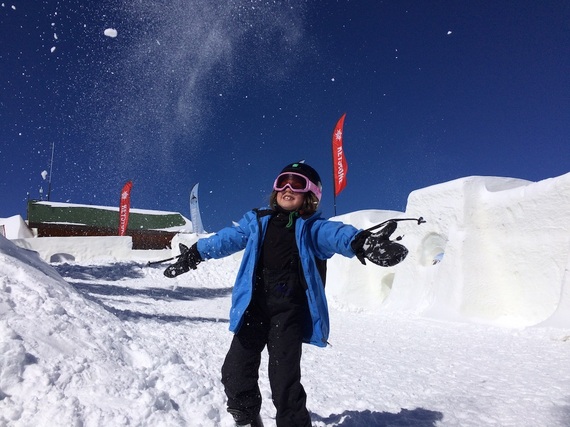 Once you have your ski legs — and you eventually will — you can really experience the Colorado Rockies. On our second night here it snowed, leaving a generous dusting of early spring powder. It was incredibly skiable. And with all of our anxieties blown away like bad toxins, it was all downhill from there.
Source: Huff Post