Like a dog awakened by the sound of its own fart, the House of Representatives startled itself by passing a huge bipartisan bill. Pope Francis will address a joint session of Congress, a move that will really up his standing with the Likud Party. And Aaron Schock loosely compared himself to Abraham Lincoln during his farewell address. As the Great Emancipator once said, "Our fathers brought forth on this continent, a new nation, conceived in Liberty, and dedicated to the proposition that pheasant feathers are a fabulous accent piece and a man should be able to use taxpayer funds to turn his office in to a baroque funhouse." This is HUFFPOST HILL for Thursday, March 26th, 2015:
HOUSE DOES THING! – Lawmakers celebrate thing. Relish temporary feeling of comity stemming from thing. Point to thing as source of hope for a better tomorrow. All hail thing. Jen Bendery: "The House passed a bill Thursday that may be its biggest legislative accomplishment of the year: a $214 billion package that fixes a massive funding gap in Medicare, extends health care for poor children and makes long-term spending cuts. The bill overwhelmingly passed 392-37, a rare moment of bipartisanship for a Congress accustomed to little action. 'If someone came down from Mars today, into this chamber, they'd be shocked at this camaraderie,' said Rep. Bill Pascrell (D-N.J.). 'This is great. You've got to admit, this is a good feeling.' The Medicare Access and CHIP Reauthorization Act of 2015 has a little something for everyone. Both parties have been eager to tackle the issue at the core of the legislation: a permanent replacement for the so-called Medicare 'doc fix,' an annual vote to stave off cuts to the rates that doctors get paid by Medicare. The new bill instead will offer gradual raises to doctors. Democrats like the bill's plan to extend the Children's Health Insurance Program for two years. Republicans like its $70 billion offset, which stems from structural changes to Medicare, like requiring high-income seniors to pay more and reducing spending on Medigap plans." [HuffPost]
ANOTHER POSSIBLE THING! – One day the historians will write beautiful prose about this Week of Good Feelings. Laura Barron-Lopez: "Rep. Paul Ryan (R-Wis.) said on Thursday that he is open to another bipartisan deal to alleviate sequestration before it returns in October. Ryan cautioned that his ability to bring along other House Republicans was more limited now that he no longer chairs the House Budget Committee. But he expressed a willingness to support a deal that raises the sequestration spending caps, much as he did two years ago with Sen. Patty Murray (D-Wash.). 'I am open to doing that. I'm not the budget chair anymore, but I am willing to help to do that," said Ryan, who now leads the House Ways and Means Committee. The statement provides a sliver of hope to Democratic lawmakers who have insisted they won't allow those caps to return, given their effect on domestic priorities. The most prominent of these Democrats is President Barack Obama, who in an interview with The Huffington Post last week firmly said he would not sign a spending bill that didn't lessen the blow of sequestration. Ryan's comments suggest there could be a path forward, though envisioning it right now is tricky. Both the House and the Senate this week have considered Republican-authored budgets that seek to boost defense spending while cutting non-defense spending below the pending sequestration caps. Democrats, including Obama, have criticized this approach, calling it a political non-starter." [<a href="http://www.huffingtonpost.com/2015/03/26/paul-ryan-sequestration_n_6949980.html?1427401149
" target="_hplink">HuffPost]
Watch President Obama interview David Simon, profess love for The Wire.
DAILY DELANEY DOWNER – Aaron Schock has a lot in common with Abraham Lincoln, Nora Kelly reports: "Rep. Aaron Schock gave what appeared to be his last House floor speech Thursday, describing his 'sadness' over recent events in his political career and offering a comparison between himself and another famous Illinois Republican — Abraham Lincoln. 'Few faced as many defeats in his personal business and public life as he did,' Schock said. 'His continual perseverance in the face of these trials — never giving up — is something all of us Americans should be inspired by, especially when going through a valley in life.'" As Lincoln said in the Gettysburg Address, "our fathers brought forth on this continent, a new nation, conceived in Liberty, and dedicated to the proposition that all haters gonna hate." [National Journal]
Does somebody keep forwarding you this newsletter? Get your own copy. It's free! Sign up here. Send tips/stories/photos/events/fundraisers/job movement/juicy miscellanea to [email protected]. Follow us on Twitter – @HuffPostHill
GREAT SCOTT! SCOTT WALKER CAUGHT WALKIN' BACK STANCE – If the Daily News has some kind of headline farm system we'd desperately want to join it. Reid Epstein: "Wisconsin Gov. Scott Walker told a private dinner of New Hampshire Republicans this month that he backed the idea of allowing undocumented immigrants to stay in the country and to eventually become eligible for citizenship, a position at odds with his previous public statements on the matter. Mr. Walker's remarks, which were confirmed by three people present and haven't been reported previously, vary from the call he has made in recent weeks for 'no amnesty' — a phrase widely employed by people who believe immigrants who broke the law by entering the country without permission shouldn't be awarded legal status or citizenship. The changing positions by Mr. Walker, a likely candidate for the GOP presidential nomination, show the difficulty that some in the Republican Party face as they try to appeal both to the conservative GOP primary electorate — which largely opposes liberalizing immigration laws — and business leaders and general election voters who have been more supportive of granting legal status to undocumented immigrants." [WSJ]
Of course, Walker denies that he changed his position, because what else you gonna do?
POPE FRANCIS TO VISIT OBAMA – AFP: "US President Barack Obama will host Pope Francis at the White House on September 23, accepting an invitation extended during talks at the Vatican last year. The White House said the president and the pope will continue a dialogue about poverty, the environment, immigration and promoting religious freedom. 'The president looks forward to continuing this conversation with the Holy Father during his first visit to the United States as pope,' a statement said. The 78-year-old leader of the world's Roman Catholics confirmed late last year that he would visit the United States to take part in a Catholic Church congress in Philadelphia. During the trip, he will also address the United Nations in New York and become the first pontiff to address the US Congress." [AFP]
INDIANA DESTROYS ALL THE GOOD WORK 'PARKS AND RECREATION' DID FOR IT – Jesus, Indiana. And John Green lives in you! NPR: "Indiana business owners who object to same-sex couples will now have a legal right to deny them services after Republican Gov. Mike Pence signed a bill known as the Religious Freedom Restoration Act into law. The legislation, approved by Indiana's GOP-controlled House and Senate, prevents state and local governments from 'substantially burdening' a person's exercise of religion unless a compelling governmental interest can be proved.'The Constitution of the United States and the Indiana Constitution both provide strong recognition of the freedom of religion but today, many people of faith feel their religious liberty is under attack by government action,' Pence said in a statement after signing the bill. Democratic lawmakers, civil liberties groups and LGBT advocates opposed the measure as opening the door to legal discrimination. 'This is a sad day for Indiana…We made it clear that this law will only be used to harm other Hoosiers, and that's not the Indiana way,' Freedom Indiana campaign manager Katie Blair said in a statement." [NPR]
When the NCAA thinks you're immoral, you know you're in trouble: "The National Collegiate Athletic Association expressed concern Thursday with a new 'religious freedom' law in Indiana that could open the door to legalized discrimination against lesbian, gay, bisexual and transgender individuals. 'The NCAA national office and our members are deeply committed to providing an inclusive environment for all our events,' said NCAA President Mark Emmert. 'We are especially concerned about how this legislation could affect our student-athletes and employees.' The Final Four games in the March Madness men's basketball tournament will be held in Indianapolis next week, putting the issue front and center for the NCAA. Emmert said he will "work diligently" to make sure that visitors and athletes at the event will not be 'impacted negatively.'" [HuffPost's Amanda Terkel]
DEA LIKES TO GET DOWN – Is being suspended for 48-hours for partying with prostitutes at a cartel-funded event a punishment or just allowing the agent to recover? Ryan Reilly: "Drug Enforcement Administration agents stationed abroad attended 'sex parties' that were allegedly funded with money from drug cartels, according to a Justice Department report released Thursday. The report, from the DOJ's Office of the Inspector General, discloses that seven DEA agents had admitted to attending parties with prostitutes, and that they had been suspended for between two and 10 days as a result. The report focuses on the handling of allegations of sexual harassment and misconduct at several federal law enforcement agencies under the Justice Department's umbrella. 'Although some of the DEA agents participating in these parties denied it, the information in the case file suggested they should have known the prostitutes in attendance were paid with cartel funds,' the report states. The Inspector General officials who compiled the report said they were 'particularly troubled' by allegations about the 'sex parties' taking place "over a period of several years" while the agents were stationed in an overseas office." [HuffPost]
BECAUSE YOU'VE READ THIS FAR – Here are some dogs in snow.
WMATA UNVEILING NEW METRO CARS – Now with 1000 percent less wondering about what lives in that fabric seat. Aaron Wiener: "Early-morning Metro riders on the Blue Line on April 14 the will be treated to an unfamiliar sight: brand-new railcars. Shortly after 7 a.m. on April 14, the first 7000-series Metro train will depart the Franconia-Springfield station. The event marks the culmination of a five-year process to introduce the newest series of railcars and replace some of the system's badly outdated cars. Metro has ordered 528 of the 7000-series cars, enough to replace all of the oldest railcars, the 1000 series, and the 4000 series, as well as expand the size of Metro's fleet by 128 railcars. Metro also has an option to buy 220 more cars if it can secure funding by mid-year—a hurdle Metro says it expects to overcome, with the regional jurisdictions indicating they're inclined to support the purchase." [WCP]
COMFORT FOOD
– The history of Times New Roman.
– A man snapped a selfie every mile of his hike along the Pacific Crest Trail.
– Willie Nelson is releasing his own brand of weed.
TWITTERAMA
@LEBassett: Baby North West should be the new member of One Direction. Get it? I'll show myself out.
@SimonMaloy: "I don't support amnesty."
"OK but what is amnesty?"
"It's the thing I don't support."
"Yeah but–"
"NO AMNESTY."
@StewSays: #budget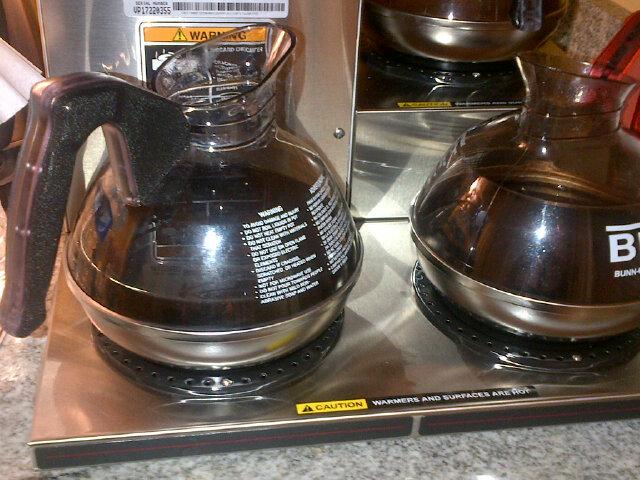 Got something to add? Send tips/quotes/stories/photos/events/fundraisers/job movement/juicy miscellanea to Eliot Nelson ([email protected]) or Arthur Delaney ([email protected]). Follow us on Twitter @HuffPostHill (twitter.com/HuffPostHill). Sign up here: http://huff.to/an2k2e
Source: Huff Post