This is part of the #StartupMentor series – featuring founders who share their advice in building successful businesses. Most recent post for this series was about 4 Tips to Raise Funding for Your Startup. Today's article is an interview with Jan Neuhaeusser CEO of Play-Asia.com.
When did you start the company and how the idea came about?
Play-Asia.com, one of the biggest video game retailers in the world, was founded November 15th, 2002 and went online December 29, 2002.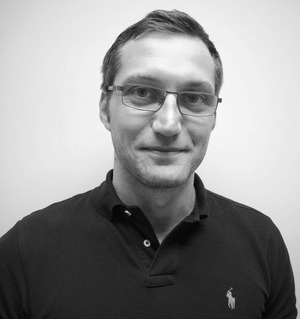 Jan Neuhaeusser, CEO of Play-Asia.com
The idea originated from two things: first our passion for Japanese games and culture and secondly knowing about the obstacles involved when it comes to getting your hands on these games. At the time of inception no one was providing the quality of service we knew we could bring to the import industry.
We're comprised of a small team of young and motivated people that truly enjoy the products we sell, with our greatest passion being video games. Our core business evolves around import titles, mostly selling Japanese and Asian games to the rest of the world, especially where these titles are not available due to regional restrictions.
However, this works both ways and we also trade titles from the US and Europe into Asia, providing fans in Asia competitive prices for Western titles.
Can you tell us which titles sell the most? Are there relevant differences in different market?
There certainly are differences, and as mentioned before, it depends more on what is available in different markets. For instance, we sell many Japanese-only releases to the rest of the world, most notably 'J-Stars Victory Vs.' which was one of our best selling titles in 13 years of operation. Franchises that rarely receive localization like Super Robot Wars, or titles like Sword Art Online which are released in Asia with English localization are also incredibly popular. Game-related accessories and figures that are exclusive to Japan and Asia also sell well for the same reasons.
There are countless Japanese RPGs that will never see a western release, but that doesn't mean there aren't fans out there eager for the next game. People read about a great story, character, or concept in a game online and doesn't matter if someone tells them there isn't enough 'Western interest' – they want to play!
It works the other way around, too. Games that are not released in Asia but originate from the West sell well. There are a number of sports games, for example, that are not released in Asia as they doesn't justify a local release for the publisher (with all the hurdles of translation, printing, distribution etc.).

What tips would you give other founders looking to start their own company?
Apart from the first step of having a good and profitable idea, as well as the platform to implement it, the number one thing that comes to mind is to simply think how you would like to be treated if you were your own customer. We focus a lot on pre- and post-sale customer service and this attention to detail has proven to result in overall high customer retention and engagement.
We see ourselves in a mixed role overall, on one hand we keep our customers and followers up to date on related game news and culture, and on the other we provide the platform to pick up these products as conveniently as possible. Regardless, when we provide any service to our customers we design it from the ground up with them in mind.
What's the best business advice you've ever gotten and how has it helped you in your business?
The best advice I received is from my father who ran a small business in Germany for more than 25 years. He strongly believes in team-effort and achievements, and that a strong team leads to success. This is what we are always trying to apply to our team at Play-Asia.com.
What is Play-Asia.com's plans for this and next year?
One of our biggest projects for 2015 is to expand our global reach. Many regions are already open and familiar with the import industry but we are working to familiarize further regions with the products and services we provide. We are currently changing a lot internally to be ready to facilitate an increase in orders in specific regions, but there is still a long road ahead of us that not only keeps us busy, but motivated.
Over the last 6 months we have also been improving our customer service by rolling out full 24/7 support. Alongside the increased up time we have been working very closely with our in-house team to increase the overall speed and quality of our customer service responses. Our goal with this is to create a shopping experience at Play-Asia.com that is as worry-free as we can possibly make it.
Enjoyed this? Watch out for the next #StartupMentor series or share your own. Connect with me on Twitter and LinkedIn.
Source: Huff Post