Like many women, Jordana Brewster only began to rethink her skincare routine when she started to notice some of those fine lines crop up. The 34-year-old's complexion appears picture-perfect on screen and in photographs, but it's not hard to relate to her sentiments about wanting to take care of her skin.
We doubt Brewster would have any difficulty finding the right products as she recently signed on as the new ambassador for Pond's. The actress grew up watching her mom, Maria João, use the skincare brand's cold cream cleanser. So this year, Brewster swapped her go-to moisturizer for Pond's Rejuveness Anti-Wrinkle Cream to be proactive.
"The pressure to look flawless definitely permeates the entertainment industry at large — for both men and women," she told The Huffington Post. "All you can do is surround yourself with people that celebrate you for who you are — inside and outside." One of those individuals is, of course, her mother.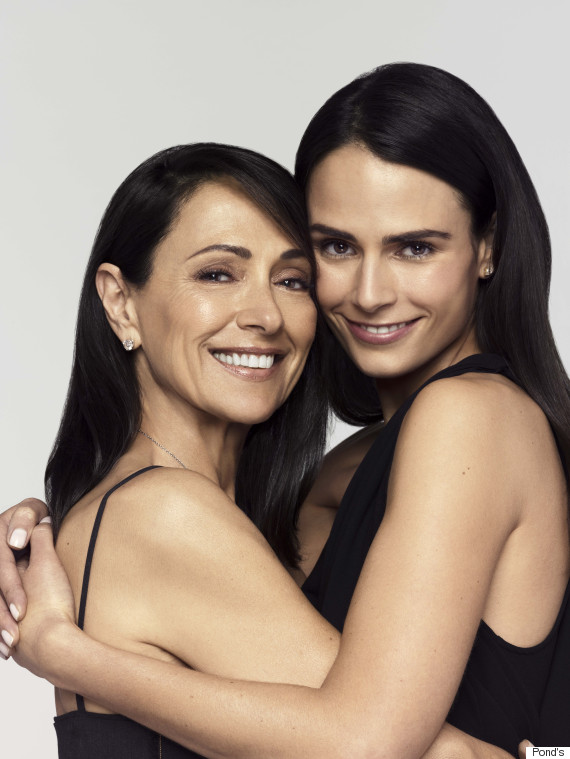 "My mom is the living and breathing definition of aging with grace. Something she learned from my grandmother," said Brewster. "When it comes to skincare, my mom has never taken a drastic approach. She's always stuck to straightforward essentials — like Pond's — that work, and her skin shows the results. It's so nourished and glowing. She passed down this skincare philosophy to me as well."
The "Furious 7" star carries this mantra into her professional life, revealing that if there is a role where she doesn't have the right 'look,' then it's not a role worth pursuing.
"I definitely believe that aging shouldn't be something that women lose sleep over. Aging with grace is an amazing thing," she said.
Brewster's mother, a former model who posed for the cover of Sports Illustrated, has stuck to a simple routine based on cleansing and moisturizing her face twice a day. João explained, "I think women believe they need a million different products to have an effective anti-aging skincare regimen, but that's not the case. I don't have the time or feel the need for a million steps."
Brewster is proud that her mom still has a presence about her when she enters the room. That aura likely comes from one João's core beliefs: "The 'you' of today is more radiant and wise than ever!"
(function(){var src_url="https://spshared.5min.com/Scripts/PlayerSeed.js?playList=518744185&height=381&width=570&sid=577&origin=undefined&videoGroupID=155847&relatedNumOfResults=100&responsive=false&relatedMode=2&relatedBottomHeight=60&companionPos=&hasCompanion=false&autoStart=false&colorPallet=%23FFEB00&videoControlDisplayColor=%23191919&shuffle=0&isAP=1&onVideoDataLoaded=HPTrack.Vid.DL&onTimeUpdate=HPTrack.Vid.TC";if (typeof(commercial_video) == "object") {src_url += "&siteSection="+commercial_video.site_and_category;if (commercial_video.package) {src_url += "&sponsorship="+commercial_video.package;}}var script = document.createElement("script");script.src = src_url;script.async = true;var placeholder = document.querySelector(".js-fivemin-script");placeholder.parentElement.replaceChild(script, placeholder);})();
This interview has been edited and condensed for clarity.
Source: Huff Post