For the last four years, Karrueche Tran's tumultuous on-again, off-again relationship with singer Chris Brown has played out in the public eye and on social media — the cheating, a love triangle with Brown's superstar ex Rihanna and, now, a baby with another woman. With each break-up and reunion, fans and followers have blasted Tran for taking back the man who lied and betrayed her. But this time, the model/actress is speaking out and candidly telling her side of the story.
On Saturday, Tran sits down with life coach Iyanla Vanzant and opens up about the wild highs and lows in her relationship with Brown. When the two first got together in 2011, Brown had already been charged with two felonies in the alleged beating of his then-girlfriend Rihanna. At the time, Brown and Rihanna's split seemed final, but throughout the next year, rumors swirled that they had gotten back together. Tran clearly remembers the moment she fully realized the truth.
It was Christmas Day of 2012. Tran says she was staying at Brown's condo when he told her he had somewhere to go. Hours later, photos of Brown at a Lakers game with Rihanna were splattered all over social media.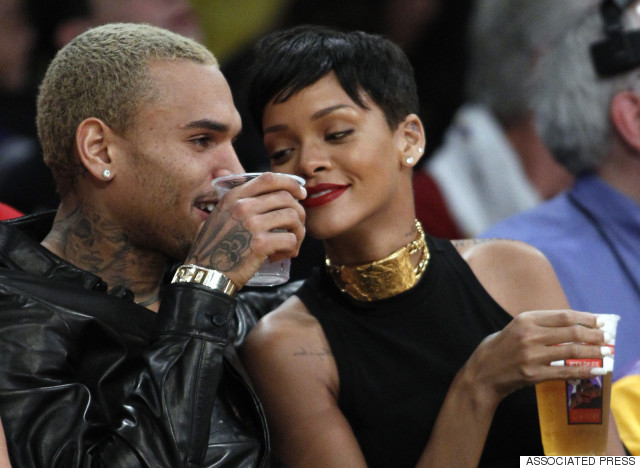 "Did he tell you he was dealing with her?" Iyanla asks in the above video.
Tran pauses. "Yeah," she says.
"He did?" Iyanla says. "You said OK?"
"Yes, because I was under the impression that it was a friend-type of… not a friend, but it wasn't what it became to be," Tran explains.
Still, the 26-year-old admits that deep down, she sensed that Brown and Rihanna were more than friends.
"I knew," she says. "I didn't want to believe it."
Iyanla calls this mindset a "huge mistake," not just in Tran's case, but in any relationship. An important part of the healing process, Iyanla tells Tran, is being able to completely acknowledge this mistake and reflect on why it happened. For Tran, the reason she allowed herself to overlook the true nature of Brown's relationship with his ex comes down to one simple thing.
"I loved him," Tran says.
The Tran-Brown story may or may not be over, but don't expect to see Tran take to social media to chronicle her romantic ups and downs as she's done in the past. As Tran tells Iyanla later in the interview, she's learned her lesson about oversharing aspects of her relationship on platforms like Twitter and Instagram.
"It's the worst thing to do," Tran admits now. "It's nobody's business… I've learned the hard way!"
Iyanla's full interview with Karrueche Tran airs Saturday, March 28, at 8 p.m. ET on OWN.
@media only screen and (min-width : 500px) {.ethanmobile { display: none; }
}
Like Us On Facebook |

Follow Us On Twitter
Source: Huff Post