This is part of the #CareerAdvice series – featuring successful professionals who share their advice to people who would want to take their career to the next level.
Starting off his career as a web designer a decade ago, Ken Chan, now the Managing Director for ICGX and Wayin Partner in Asia Pacific, shares with us the secrets to having successful career and how to overcome professional challenges that could actually help carve your career path.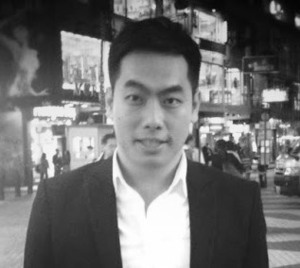 Ken Chan, Managing Director at ICGX Asia Limited
Can you tell us a bit about how you started your career? What are some of your best moments in your professional life?
I started off as a web designer 10 years ago. It was indeed a tough moment as there were a lot of new skills to pick up and a lot of pressure in meeting my high demands at work. I always tried to find the best solution and ways to work efficiently along with improving my business mindset.
My goal was to help as many brands as possible that are focused on digital marketing and analytics.
I had a wonderful opportunity to start ICGX and to partner up with Wayin, a company founded by Scott McNealy, the founder and ex CEO of Sun Microsystems.
Our entrance into the market was a welcoming one as we had acquired a couple well known clients and strong support such as from Jockey Club, JOYCE.com, New World Development, TVB.com and agencies like OMD and DDB etc. It was a phenomenal early success for a business that has just started in less than a year. I'm still learning how to manage and direct my company effectively everyday. There's much to learn and an exciting journey ahead!
If you could advise your 20-year-old-self today, what would tell him?
Try your best to maintain good relationships with those you have met, it will pave out a smoother path when excelling to the next level.
Not saying to please everyone, but rather to act with honesty and integrity. To build trust and respect with everyone that crosses my path.
Learn how to manage your personal time, provide time for yourself and for your family while being mentally prepared to grab hold of any opportunities that comes your way.
What has been the most valuable advice you've ever gotten when you were facing challenges in your career?
I am lucky to have different mentors and advisors in different stages of my career, from design to business. The most inspirational one for me is when someone told me not to think about business when I am not a marketer. His saying actually prompted me to register a master degree in marketing.
Originally, I just wanted to prove him wrong but the decision has somewhat shaped my new career path and brought me my current success.
What would you advise the millennial just starting with their career or aiming to take their careers to the next level?
The first job is a key to shape your future and help you move up to the next level. It's more for personal growth, so please don't focus on a specific task or job.
Just learn as much as you can! It is a stepping stone to your desired career and it's definitely a learning curve!
Learn more from Ken by connecting with him on LinkedIn and Twitter.
Enjoyed this? Watch out for the next #CareerAdvice series or share your own. Connect with me on Twitter and LinkedIn.
Source: Huff Post