This is part of the #CareerAdvice series – featuring successful professionals who share their advice to people who would want to take their career to the next level.
His career started off pretty unassuming. Just like most graduates, he was eager to join the workforce but soon faced with the problem most fresh graduates have – the corporate world isn't too welcoming as hoped.
Undaunted and not lingering to the problem, he went straight to finding solutions. He focused on his passion for the online space and marketing which propelled him to start his dotcom company. Such move has led him to network with people who became vital to his career growth.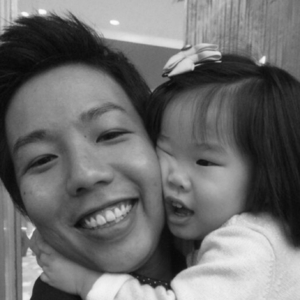 Kwok Zhong Li, Vice President, eBusiness – Digital Sales & Performance Management
Now working as Vice President for eBusiness at OCBC Bank, Kwok Zhong Li, shares with us the importance of not easily giving up when the future seems bleak. Such persistence proved to be fruitful as he earned his colleagues and managers' trust and respect throughout the years. In his time at Yahoo!, he was recognized as one of the top marketers globally and at Trend Micro, he was nominated and earned a recognition for his expertise and sales achievement in the Asia Pacific region.
Can you tell us a bit about how you started your career? What are some of your best moments in your professional life?
Just like any other graduates, I was looking forward to join the workforce. However, it was harder than I expected.
After sending out over a hundred applications, there were 5 interviews and no offer. I was all along not very academic and did not graduate from a top university. There was nothing I can showcase, but there is one thing I am sure. I like Marketing and have interest in the online space.
After all the rejections, I started a dotcom company. It was an amazing 2 years journey. From there, I got to know someone who gave me an opportunity to join an advertising agency, Universal McCann, as a Digital Planner.
My best moments are around recognitions from peers and managements. It's a combination of delivering results and having good relationships. During my Yahoo! days, I was voted by people around me as one of the top marketers globally.
At Trend Micro, I was nominated and got an award for APAC sales achievement. To me, they are like surprises from people who appreciate.
If you could advise your 20-year-old-self today, what would tell him?
I will tell him to advance in skill sets like Excel and programming. Maybe take up a second language like Japanese. Didn't know I will work for a Japanese-related company. I guess it will help in some ways. Also, my wife is Japanese.
Now, my 3-year-old daughter can speak the language better than me.
What has been the most valuable advice you've ever gotten when you were facing challenges in your career?
"We do not pay you to be happy". It was a phrase by one of my most respected bosses.
Of course, she did not say it in a serious way. It's more of a reminder to us that happiness in the job is an exchange of solving issues and achieving results.
Things will not be easy and we grow through the journey.
What would you advise the millennial just starting with their career or aiming to take their careers to the next level?
The most important is the attitude towards the job. You can be new or not ready for the role. But, you must be willing to learn, work hard and always try your best.
Respect is key too. It's the foundation of an enjoyable working environment. Being well organized, having a good way to manage your to-do list is next.
It may sound insignificant, but I realized it plays a major part in the success of an individual. It will allow prioritization and create efficiency in the way you work.
Learn more from Kwok Zhong Li by connecting with him on LinkedIn.
Enjoyed this? Watch out for the next #CareerAdvice series or share your own. Connect with me on Twitter and LinkedIn.
Source: Huff Post