Struggling to find the time — nay, the motivation — to get all your chores done? Well, you might want to sit down for this news: You can get it all done hardly using any energy at all and without sacrificing any of your home's cleanliness. Read on for several effortless ways to keep your space clean.
Clean Up Cat Fur
If last-minute guests leave you short on time to vacuum up after your four-legged friends, try this trick: Slip on a pair of rubber cleaning gloves, wet them lightly, then rub your hands over couches, blankets, or the cat's favorite sunny window seat. The loose fur will come off the upholstery and stick to your gloves!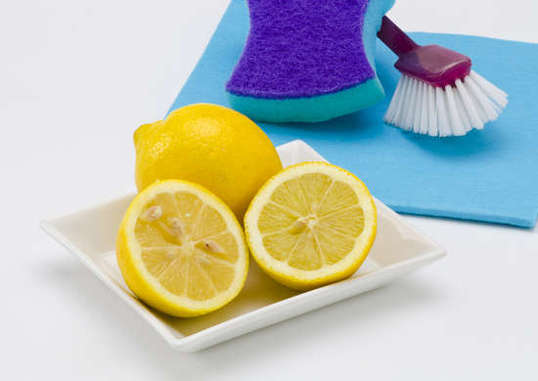 Wipe Away Water Spots
If you think that removing hard water stains require expensive, chemical-filled cleaners, think again. It requires as little as half a lemon! Just rub a wedge over water-stained chrome fixtures, and the citric acid will cut through rust and stains in no time. While you're at it, head back into the kitchen for another unlikely stain fix: A sheet of wax paper worked over your clean fixtures helps repel water and stains.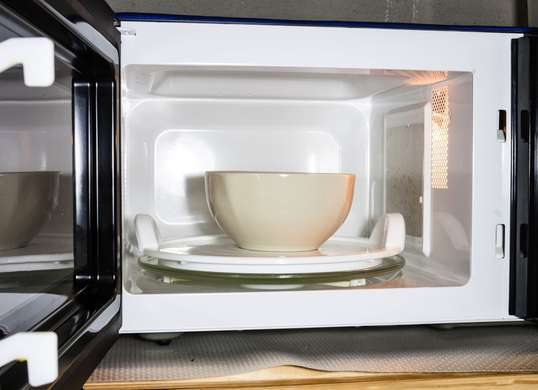 Freshen a Food-Stained Microwave
Skip hours of scrubbing cooked-on food from your microwave walls by nuking a microwave-safe bowl filled with water and lemon slices. When you bring it to a boil, the water and steam loosens gunk and grime, making clean up as simple as wiping down the interior. (Now's a great time to pick up a microwave splatter cover to prevent future messes.)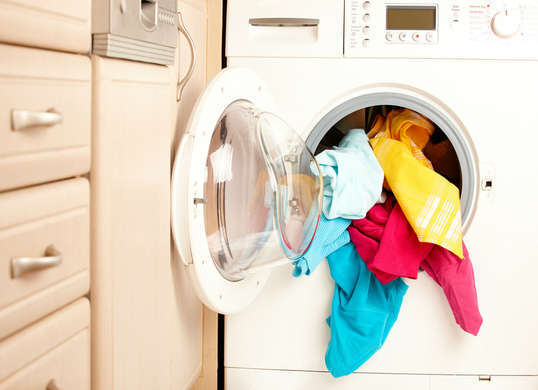 Launder Your Liner
Did you know you could wash your shower liner? Most people don't, but it's a great way to save money and quickly clean an item you would normally have to replace. Simply toss in the wash with a few soiled towels, and add a half-cup of baking soda in with your normal amount of detergent; then, at the rinse cycle, dump in a half-cup of vinegar. Hang to dry.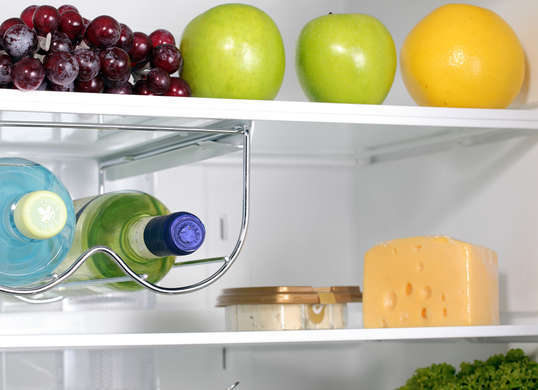 Shelve the Fridge Mess
Tired of scrubbing food residue off your fridge shelves? Try this quick hack and save your future self some time: Line your shelves with plastic wrap. If there's a spill, just peel away the mess!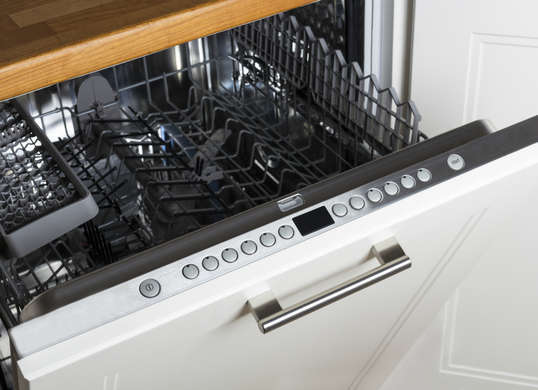 Double Up on Dishwasher Duty
Ah, the beauty of a machine you can set to clean and forget about. But if you're using your dishwasher solely for cleaning dishes and silverware, you're definitely not getting the most out of your appliance. Your dishwasher can actually sanitize and shine almost anything that won't melt in super high temperatures. So, between loads of cookware, consider throwing in a few old, dirty sneakers in and watch them magically look brand new again.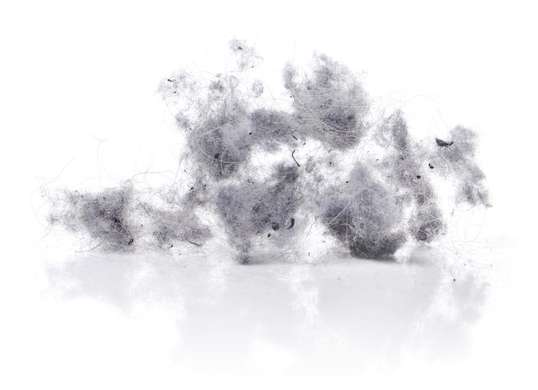 Dust with Dryer Sheets
Cleaning those hard-to-reach areas on a regular basis can be a hassle. So when you get around to it, use a dryer sheet to wipe down blinds, fan blades, and any other areas where dust builds up frequently. Not only will the dryer sheets knock the dust off pretty much any surface, but the chemicals will also help repel dust so you can go longer between cleanings.
Read more lazy ways to clean on BobVila.com.
For more on home improvement:
7 New Ways to Use Old Windows
Before & After: DIY Facelifts for 8 Home Exteriors
7 Outdoor Living Trends to Try in 2015
10 Things You Didn't Know Windex Can Do
Sell High: Top 7 Value-Boosting Home Renovations
Source: Huff Post