This is part of the #CareerAdvice series – featuring successful professionals who share their advice to people who would want to take their career to the next level.
After spending a year in the cost account department of Unilever, Michael Wood realized that the course of his professional career was meant to lead somewhere else.
Fortunately enough, he was surrounded by people who constantly inspire him, including his wife and his uncle who was a marketing consultant. After besting 400 other applicants, his career in marketing started with Ted Bates advertising agency, then eventually with the research firm, Nielsen.
Quite certain that advertising was the path he wants, he decided to join Leo Burnett where he was central in setting its office in Vietnam and later became the agency's CEO across the Greater China region.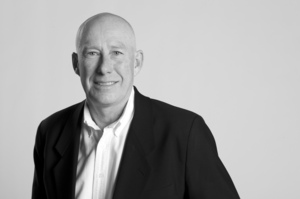 EVP Worldwide Account Director at Publicis Worldwide
Michael Wood, now EVP Worldwide Account Director at Publicis Worldwide, shares some of the most important career lessons he has learned from his over 20 years of advertising and marketing experience across 3 continents in 8 countries.
Can you tell us a bit about how you started your career? What are some of your best moments in your professional life?
I took a year out of University in New Zealand to follow a girl I had met in Australia. Clearly a smart move as she became my wife and has been on every step of the journey.
I worked for a year in the cost accounting department for Unilever in Melbourne. A year that taught me if I was to amount to anything in life it was not going to be in accounting.
Influenced by an uncle who was a marketing consultant, I applied to get into an advertising and marketing course at a local college back in Auckland. Out of 400 applying I made the cut of 30 accepted. Went on to do short stints at an advertising agency (Ted Bates), at a research agency (Nielsen) and with a client (Sara Lee).
Decided that a career in advertising offered the most exciting prospect because you had the chance to work on multiple clients and categories, focused on the creative end of marketing communication, and lastly work in a highly energetic, informal, dynamic work environment with a bunch of creative like-minded people, I joined Leo Burnett in Auckland New Zealand.
I knew from the start that "I wanted to be paid to see the world", so an international career was always on the cards and a global multinational agency was the key to start that journey.
I have been blessed by the leaders I have worked for in my career, especially in the early years. People that recognized the raw potential in me and were willing to accept the rough edges as a trade off with the ability to always get the job done.
Over the next 25 years I had assignments in 6 further countries across 9 different cities including Auckland, Wellington, Chicago, Ho Chi Minh, Taipei, Toronto, Hong Kong, Shanghai and New York.
Starting the Leo Burnett office in Vietnam, setting up the first legal full service operation with government approval. We went from the largest office in the Leo Burnett network (Chicago) to setting up an operation in the famous Rex Hotel in what is now Ho Chi Minh City.
For so many reasons this assignment broke new ground. I had never worked or lived in Asia, the normalization of relationship between US and Vietnam was less than 12 months old and advertising was looked upon by the government at the time in the same light as prostitution and gambling. All social evils.
We lived by a rule we learned on the first day arriving and trying to navigate crossing the road in a never ending river of scooters, "know where you want to go and move slowly and consistently through the obstacles until you get there". Sudden movements got you run over.
The other biggest challenge was taking on the role of CEO for Leo Burnett across the Greater China region.
While the operation was already established we used to say "we were early into China but late to arrive".
We were one of the first agency's to sign a JV in China but slow to really build out scale and drive out global clients in that market. I was given the most amazing creative partner in Eddie Booth and together over 7 years built one of the largest agency networks across Hong Kong, China and Taiwan.
Both organically and through M&A we built scale with a diversified revenue base, growing retail, shopper and digital competencies to support our mainstream creative competencies. This was the most challenging and rewarding time in my career and where I got to work with the most diversified and talented group of people as a united leadership team.
If you could advise your 20-year-old-self today, what would you tell him?
Firstly, something that my mother consistently drummed into me "Don't be so hell bent on defining your own career /life path that you miss other opportunities along the way that can take you on a more exciting path in life".
Secondly, you were born privileged in a first world country with first world education affording you a world of opportunities. Don't waste it because others would die for it.
Lastly, the world is an amazing place, spend as much time as you possibly can living out in it, traveling all over it and absorbing all it has to offer.
What has been the most valuable advice you've ever gotten when you were facing challenges in your career?
Not exactly advice given but rather something that Leo Burnett said in a speech he gave late in his career entitled "Integrity in a world of Change" that he gave to a bunch of young people in the late 60's at the height of the upheaval in the US over the Vietnam war.
Long long long before I joined Leo Burnett. He spoke, "In this age, when all values have been brought to question, what else does a man have to fall back on but his abiding sense of personal integrity…when a man knows deep in his bones what is right and keeps acting on it, he avoids the trap of compromise – he remains incorruptible".
In this business, especially in some of the countries I have worked in, you are faced with decisions as a leader that will call into question your personal integrity.
It is not about whether the decision you make is correct, good, just, fair, pragmatic, expedient or whatever.
It is whether you can look yourself in the mirror and know in your bones the decision you made was the "right" decision for all concerned. And this applies to any decision, large and small.
Many times over the years I have gone back to this speech and in particular this quote for inspiration as to what is the right decision give the particular circumstances. More often than not it has steered me right.
What would you advise the millennial just starting with their career or aiming to take their careers to the next level?
Firstly, I have always advised "over-deliver on the job you have today before you start focusing on what is the next job / promotion". I believe that talent and results are recognized and rewarded. That doesn't mean you just sit back and wait for everything to just unfold in front of you but when ambition gets in front of achievement it doesn't last long.
Secondly, you do not have to know all of the answers at the start. Some idea of what you want to do is helpful but then be open to different ways / paths of getting there. Often the straight line is not the fastest route to achieve what you want. For most of us, we do not work or operate in life or death situations. Especially in my world "it's only advertising – nobody dies". Take some risks. Sure you have to take into consideration the outcome (positive and negative) of any decision you make but don't be paralyzed by the decision. Make a call and move forward.
Thirdly, the old saying of "it's not what you know but who you know" is still a reality today BUT with social networking it has never been easier to start to build those networks and connections that will assist you with your journey. Seek out mentors and act on what you hear. Informal or formal, being a sponge for knowledge is recognized and people are happy to share if they see people growing and applying that knowledge.
Lastly, Ghandi said "you need to be the change you want to see in the world" and I believe the same applies to your life and your career.
You need to be the change you want to see in your life, both personal and professional. There are no free lunches, nobody else is going to do it for you and nobody has as much at stake in your career as you.
If you don't like the situation you are in, then you need to do something about it. Speak to the appropriate person, if that does not get the desired results then you always have the ultimate choice.
Nothing keeps you where you are but yourself. Take action over apathy. If what they say is true and this is not a dress rehearsal and we have only one life to live. Make it a good one because he who dies with the most stories wins.
Learn more from Michael Wood by connecting with him on LinkedIn.
Enjoyed this? Watch out for the next #CareerAdvice series or share your own. Connect with me on Twitter and LinkedIn.
Source: Huff Post