Mondavi Family Winery Shows Multiple Personalities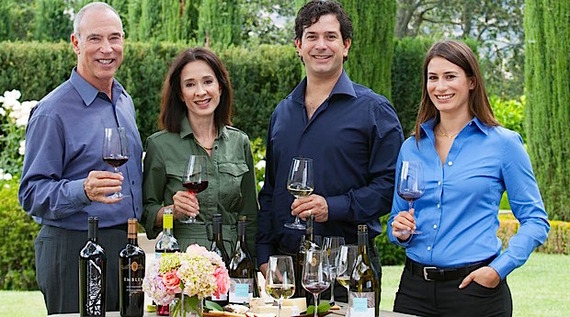 At a recent tasting at the Charleston Wine + Food Festival, hosted by Rob Mondavi Jr., the various personalities of its family members was evident in the range of labels it produces. But while the style of the winery's labels may differ, the family commitment to quality over quantity is part of the lessons learned in the saga of the Mondavi family. For those not familiar with the byzantine ins and outs of the Mondavi name in wine, here's a thumbnail history:
In 1943 Cesare Mondavi and his sons Robert and Peter Mondavi bought the old Charles Krug winery in St. Helena, CA. Decades later a feud drove Robert from the family business and into opening his own Robert Mondavi Winery in 1966, which became one of the most innovative in America at the time, known for its Cabernet Sauvignons, Pinot Noirs, and Chardonnays. In 1978 Robert entered into a business partnership with the owners of Bordeaux's Château Mouton-Rothschild to make Opus One.
Meanwhile, Peter Mondavi (who turned 100 years old this year) continued to make wines under the Krug label. His brother Robert sold his namesake winery to Constellation Brands in 2004, then partnered with his son Tom and daughter Marcia to create Continuum Estates. Robert died in 2008.
Robert's other son, Michael, went on to create his own Michael Mondavi Family Winery, with his wife Isabel, son Rob, and daughter Dina, and in 1999 and produced a very high-end Cabernet named M, beginning with the 2005 vintage. Today the family produces four different labels, each overseen by an individual family member. These were the wines shown in the Charleston tasting.
Isabel Mondavi Wines reflect her own delight in hospitality, meaning the bottlings have an easy elegance without the blockbuster mentality of so many Napa Valley wines. At the tasting her 2012 Carneros Chardonnay ($30) was shown (she also makes a Cabernet Sauvignon, Pinot Noir and Rosé), which exemplified that style by avoiding the over-oaked, caramel-flavored taste so many of her colleagues–and a lot of American wine drinkers–prefer. At 13.7% alcohol it has just enough California sun without overripe fruit. It color is quite pale for a Napa Chardonnay but there is the clear taste of vanilla and a slightly sweet finish.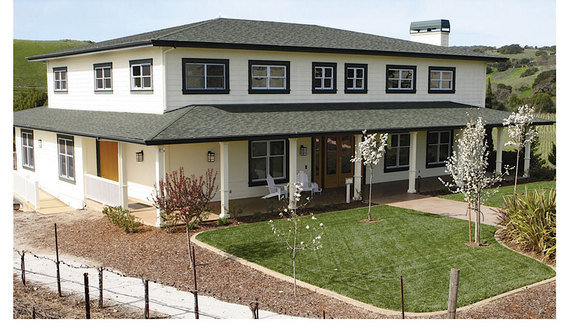 The Emblem label is Rob and Dina's baby, and represents the "passing the torch" to the next generation of Mondavis. The Cabernet Sauvignon at the tasting was 2011 Oso ($60), a single vineyard bottling, is a blend with Petit Verdot to round out the evident tannins in the wine, now beginning to loosen. There's a distinct oak component, a moderate alcohol level of 14.4%, and the wine currently is somewhat syrupy with dark cherry flavors, so I would definitely wait to see how the wine knots together in a few years.
We also tasted 2012 Emblem Napa Valley Cabernet Sauvignon ($35), blended with Petit Verdot Petite Syrah that gives it plenty of forward fruitiness, as well as old vines Zinfandel from the Lake Country. The wine is therefore lush with spices, but with a snappy acid component, and a pleasant 13.9% alcohol that makes it easy to drink right now.
Upon finding a particularly appealing and promising parcel of land high on Atlas Peak, southeast of Napa, Dina Mondavi exclaimed, "Dad, this place has animo," which is Italian for spirit. Her father thereupon planted just 15 acres of Cabernet Sauvignon vines in rocky, volcanic soil on slopes up to 1,350, assuring the grapes of a nice, long growing season that also allows for later harvesting. The 2010 Animo ($85) is very fruited, with a long finish, almost plummy at this stage, but at a moderate 14.3% alcohol that should help that overripe flavor should ameliorate over time.
Michael's M ($200) comes from the same site, and, with Rob and winemaker Tony Coltrin, he very carefully picks the best grapes after 20 treks through the vineyard over a month's period, first hand harvesting at the higher elevations then the lower ones. A post-fermentation maceration lasts 18-22 days, followed by 22 months in French oak barrels, then 12 months in bottle.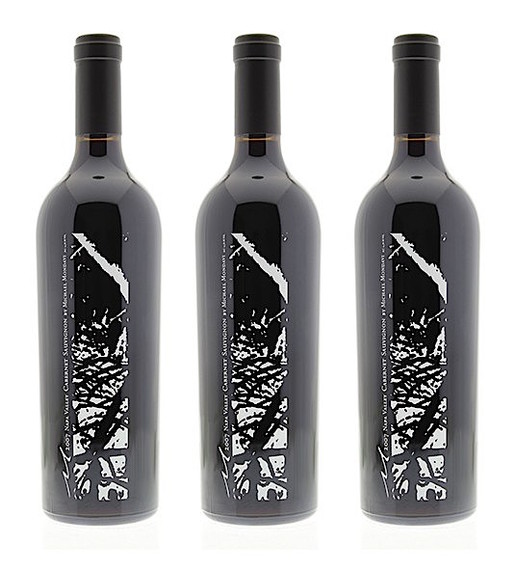 So taken was Michael with the quality of the fruit picked, he decided M would be 100% Cabernet Sauvignon, this at a time when almost all other Napa vintners now blend in other Bordeaux varietals like Merlot and Cabernet Franc. M therefore evokes the big, massive Cabs of the 1970s, which could win awards but did so through power rather than finesse. Since then, viticulture has provided California vintners with better and better grapes and healthier clones, so that the intense tannins and inkiness of Cabs have in many cases, like M, given way to refinement and complexity. Indeed, Michael contends the most recent vintages can be enjoyed immediately or laid down for decades. With fewer than 300 cases produced, it's going to be difficult for fans of the label to wait that long, especially since the wine is on allocation.
Source: Huff Post