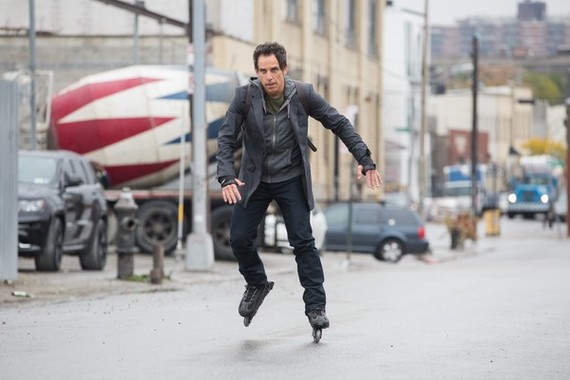 Films about the generation gap tend to pit parent versus child, old values against new, youth versus age, experience against optimism.
Which is what makes Noah Baumbach's While We're Young such a treat: Here's a generational clash that pits overlapping generations – the Generation X cohort and the self-empowered Millenials – against each other.
In fact, Baumbach has created a kind of modern (and masculine) All About Eve. Instead of a young actress using an older movie star to further her own career, it's a young hipster named Jamie (Adam Driver), who insinuates himself into the life of an older filmmaker named Josh (Ben Stiller) to launch himself.
Josh is married to Cornelia (Naomi Watts); he directed a well-regarded documentary 10 years earlier – but has spent the past decade working on (but never finishing) the same film (Baumbach offers us glimpses of Josh's painfully earnest, overly intellectual filmmaking).
This review continues on my website.
Source: Huff Post