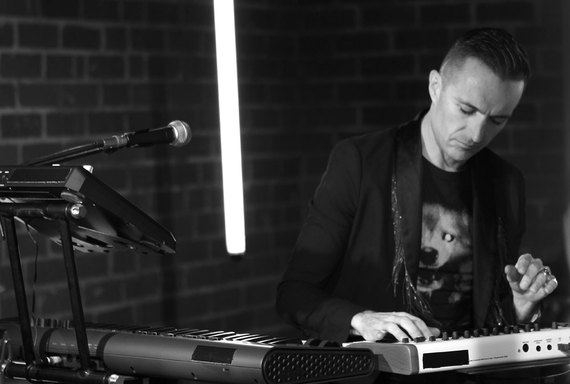 Music serves many purposes for the human spirit. It can entertain, send a message, start a riot and transcend. It can be made selfishly and selflessly, for the ears of everyone or the ears of no one. It can put your mind at ease or fill it with fear. Some music tells a story not only with its lyrics, but with its sound. New artist [debut] is a Los Angeles-based group that is always evolving and never static. Creator Gareth Thomas describes the project as "more than a band. It's a music and art collective with an ever-changing cast." [debut] raised over $10,000 through a Kickstarter campaign to fund the production of their first full length album Postcards From Berlin.
Beginning as a solo project with singer and producer Gareth Thomas, it has shape shifted into a rich and reflective ensemble project where the dynamic is always changing with its members. Thomas blended his love for analog synth and experimental music with the vibrational experience of electronic music to create a nebulous sound that encompasses you. The group's first single "Starting to Love it" was released in 2013 and featured Chris Eigner of Depeche Mode on drums.
Siobhan Lynch of Recoil, Cyd Claire, Angela Bartys and Sammi Doll also shared their talents with [debut]'s art collective. They have also worked with prominent filmmakers Chris Corner (Sneaker Pimps, IAMX) as well as Danny Drysdale (The Killers, IAMX). Released on March 5th, Postcards From Berlin was produced by Thomas and engineered by Fabian G. Knof at Hansa Meistersaal (U2, David Bowie, Depeche Mode) in Berlin and mixed by Alvin Wee at Westside Pacific Studios in Los Angeles. Recording in two countries by multiple minds and styles gives the album a diverse sonic palette.
On Postcards From Berlin, we follow [debut] as they discover their unique sound. Still a work in progress, [debut]'s music is highly cinematic and evocative, utilizing dark, electronically produced beats and synth paired with ethereal pianos, strings and female vocals. Even without lyrics, these tracks tell a story, leading the listener on a journey down a deep river of sound. The emotive lyrics are haunting and could easily find a home on an epic film soundtrack. Reminiscent of late 80s and 90s electronic alternative, their sound has been likened to Depeche Mode, IAMX, Massive Attack and Nine Inch Nails. Sweeping melodies and bridges make your body sway like a buoyant string of kelp. Each song is an honest and raw lament, evoking feelings of turmoil and obscure pasts. An example of how music can be therapeutic not just for its listener, but also for its creator.
Postcards From Berlin is not for those seeking vacuous music with the sole purpose of entertainment. [debut] is for those who seek music that does not fear darkness but rather embraces it. Just like the duality of mankind, Postcards From Berlin is as wistful as it is angelic, as melancholy as it is sublime. The union of yin and yang translated into sound. For those who have no fear of plunging into dark sonic landscapes, [debut]'s Postcards From Berlin will intrepidly guide you there.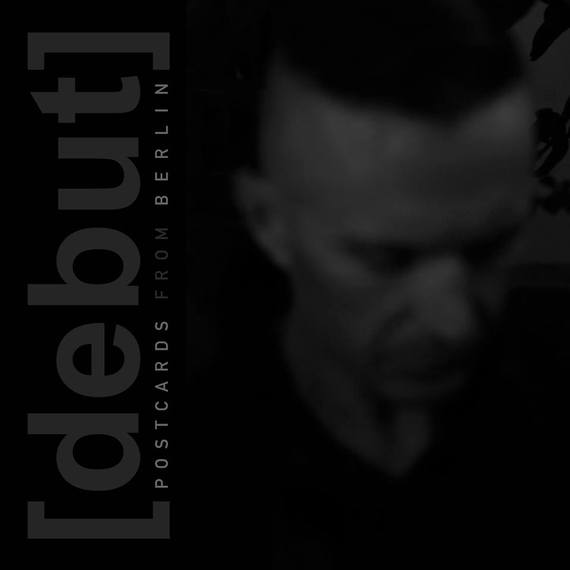 Soundcloud: https://soundcloud.com/debutsounds
Website: www.debutsounds.com
Facebook: www.facebook.com/debutsounds
YouTube: www.youtube.com/debutsounds
Twitter: www.twitter.com/debutsounds
Instagram: www.instagram.com/debutsounds
Source: Huff Post