Breastfeeding baseball fans no longer have to crouch in bathroom stalls or share first aid spaces if they want privacy while they feed their babies during games in Cincinnati.
As a father of five, Cincinnati Reds chief operating officer Phil Castellini knew he had to do something when he found out that an increasing number of women were asking where to nurse their children at the team's Great American Ball Park. The team previously allowed nursing moms to use private rooms at stadium first aid stations when available, but now they've opened the Pampers Nursing Suite for moms who want to feed their little ones away from the bustle of the stands.
The suite was built by Fischer Homes and features rocking chairs, bottles, a bathroom and changing table: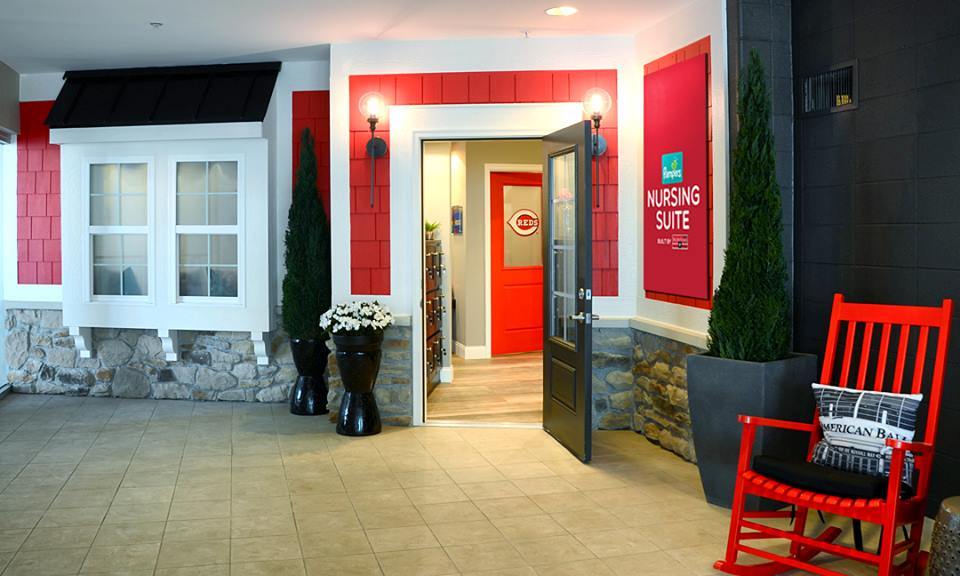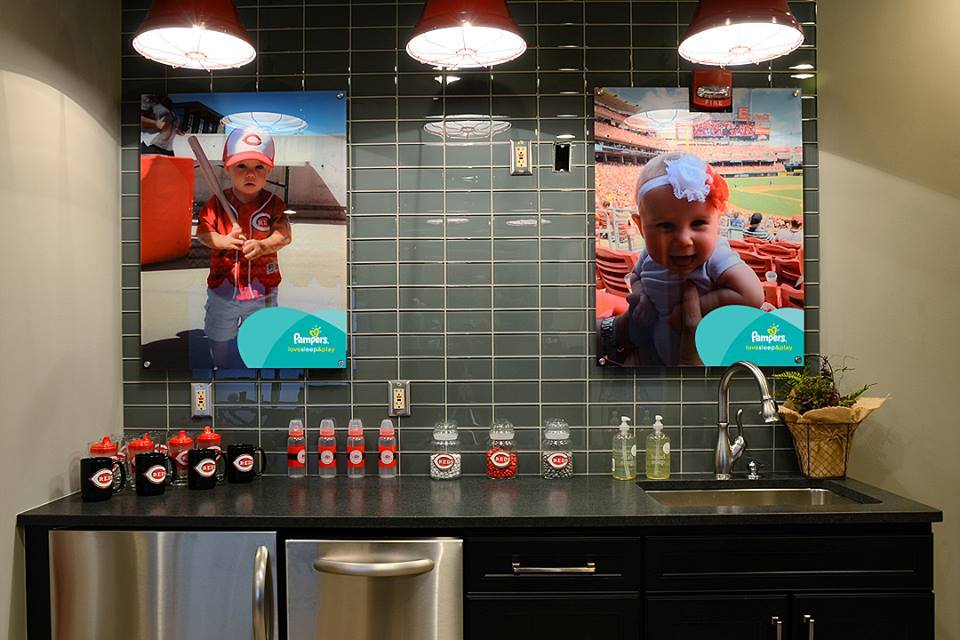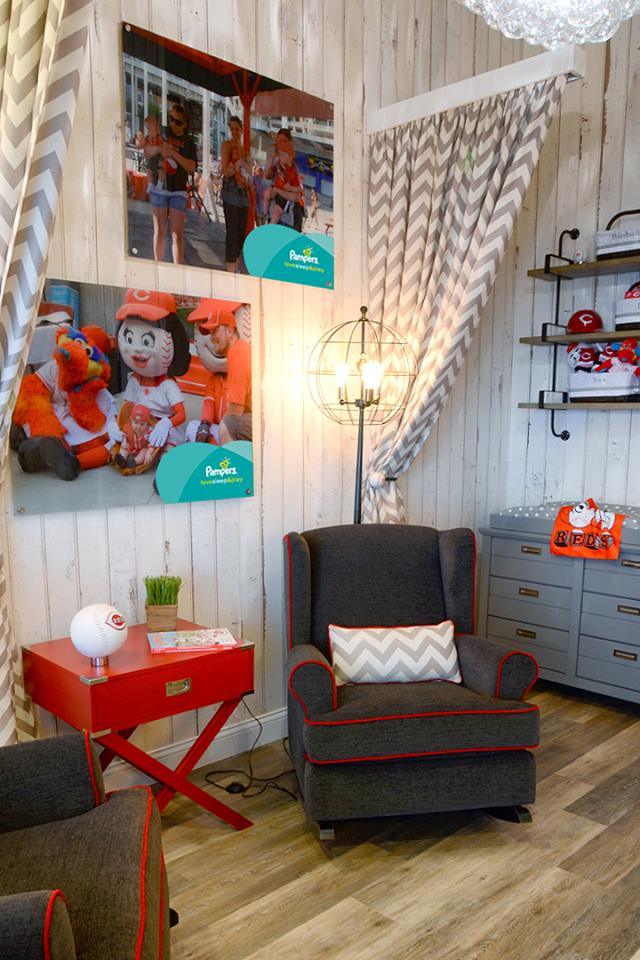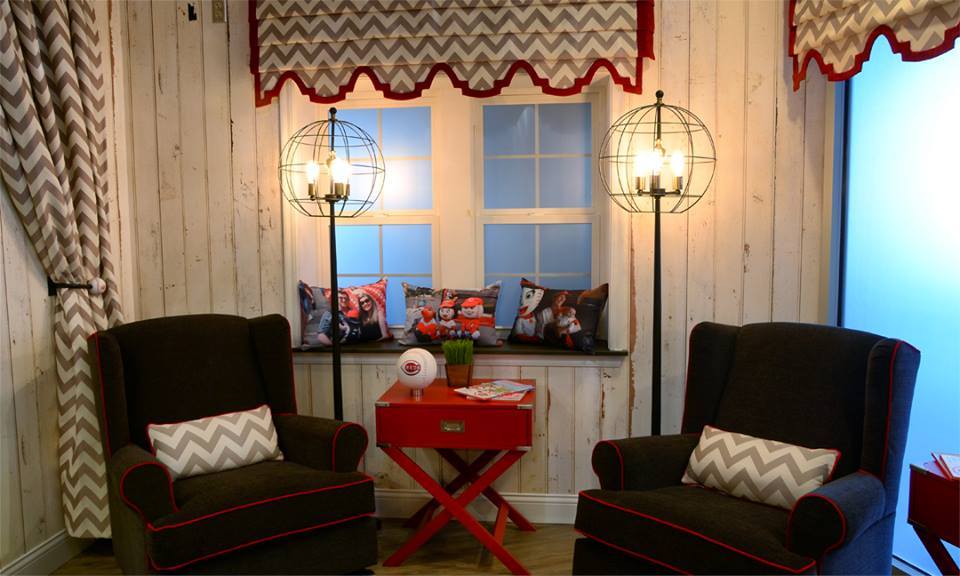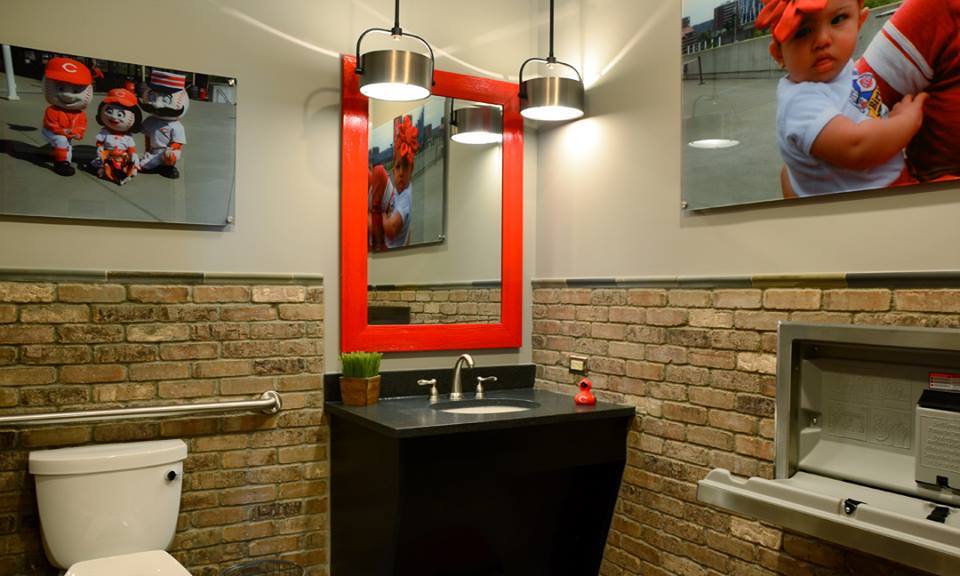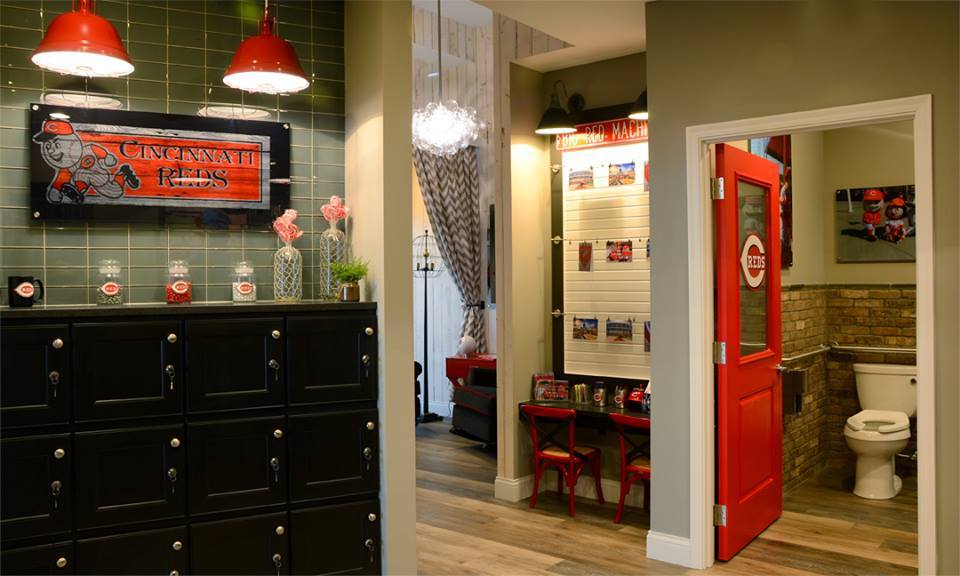 (Photos: Cincinnati Reds/Facebook)
Of course, nursing moms still have the option to breastfeed at their seat or wherever else they choose. But there'll be no missing an inning in the nursing suite.
"We'll also have flat screen TVs so that they won't miss the game, and there will be toys to play with if the 3-year-old has to come with them," Castellini told ESPN.
Source: Huff Post