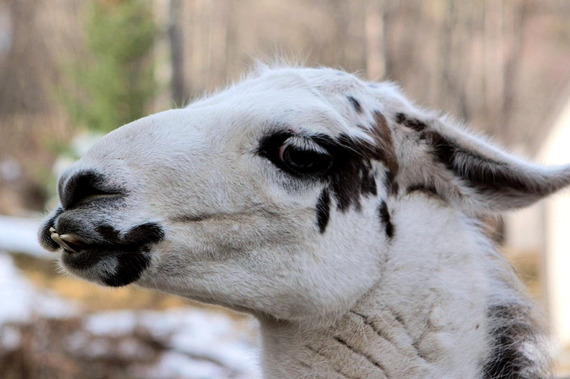 Raul doesn't appeared to be bothered by unfamiliar company. His white ears twitch when cars drive by his Eagle River home, but he never stops chewing on little bits of his food — except when his owner saddles him up with about 70 pounds of gear for an Alaska expedition.
For the last 31 years, Phil Nuechterlein and his wife have been leading pack llamas through Alaska's state and national parks. Phil said they've been to Denali National Park and Preserve, up the Dalton Highway to Gates of the Arctic National Park and Preserve and have traveled extensively through Wrangell St. Elias National Park and Preserve.
But recently, that lifestyle was in jeopardy.
In January, the National Park Service proposed a ban on domesticated sheep, goats, alpacas and llamas in Alaska's national parks after someone tried to take a pet goat into Denali National Park's Savage Alpine Trail, an area utilized by Dall sheep, according to Denali National Park and Preserve public affairs officer Kris Fister. Biologists fear domesticated animals could transmit new diseases to the wild animals.
"There is definitive documentation of the transmission of diseases from domestic sheep (and) goats to their wild kin," Fister said.
But in a Park Service compendium published in mid-March, officials wrote the transmission of disease from a llamas or alpacas to wild sheep or mountain goats has not been documented, and the likelihood is "probably low, although still possible."
National Park Service regional communications officer John Quinley said the agency doesn't have a "hard number" on the amount of pack animals traveling through national parks, but it estimates "very few."
Two of the few to maintain the ancient way of travel are the Nuechterleins.
READ MORE AT ALASKA DISPATCH NEWS
Source: Huff Post