Ritchie Goenawan: Challenges Can be Daunting, Have a More Positive Outlook
This is part of the #CareerAdvice series – featuring successful professionals who share their advice to people who would want to take their career to the next level.
Having experienced competing in various marketing programs prior to his graduation, Ritchie Goenawan knew where he wants his career path to lead him.
Now working as Regional Brand Manager, Foods, South East Asia for Unilever Asia, he shares some of the most important and fulfilling moments of his career and advises millennials to have more positive outlook when dealing with challenges.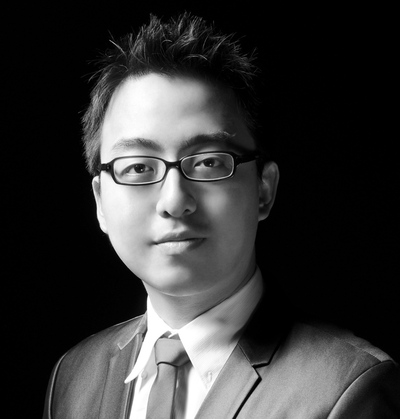 Ritchie Goenawan, Regional Brand Manager, Foods, South East Asia for Unilever Asia
Can you tell us a bit about how you started your career? What are some of your best moments in your professional life?
During my undergraduate years, I had an internship stint in Procter & Gamble Singapore and I also participated in many marketing competitions, including one in particular was – L'Oreal Brandstorm.
These two experiences cemented my decision to pursue a career in brand management. Before I graduated from National University of Singapore (NUS) Business School in 2010, I applied for the Unilever Future Leaders Program (UFLP) and got offered to be part of their global graduate trainee program.
Immediately after graduation, I embarked on my journey to be a great marketer at Unilever.
There are two key moments in my professional life that I considered "best" so far:
a. Making a social impact through my work
In 2011, during my rotational stint in Unilever Indonesia's local marketing team, I was responsible for launching a new product for the Foods Category.
I had the idea to combine a penetration effort into rural villages via a social entrepreneurship program. Basically, we worked with entrepreneurial females in each village to be our brand/product ambassador. We provided the capital, tools and training, while they help us distribute our products to the entire villages.
At the end of the program, I went to meet many of these ambassadors and distributors and they actually cried in deep gratitude because the program improved their livelihoods significantly.
That was just icing on the cake – the cake being business objectives achieved. This whole experience reinforced my belief in "Doing Well by Doing Good" (echoing Unilever CEO, Paul Polman's, vision for the company and the corporate world in general).
b. Turning around a declining business
When I first took upon my current role, one of our businesses was declining, and this decline was not helped by the fact that the company does not believe in its growth potential, and therefore prefer to not invest enough in it.
But some of the members of the team and I felt otherwise. We worked hard to relentlessly sell the business potential to all senior stakeholders, and in parallel, worked out a focused strategy to inject renewed purpose and energy for the business.
Two years on, we have not only achieved turnaround (positive growth) but sustained on an even-faster growth in second year.
If you could advise your 20-year-old-self today, what would you tell him?
I would tell him to make a conscious and sustained effort to be a better listener. People always say that God gives us two ears and one mouth – so we should listen more than we speak. By honing this skill early on, I think it would have prepared me better in my leadership journey.
What has been the most valuable advice you've ever gotten when you were facing challenges in your career?
One of my mentors reminded me that there is much more to life than just our career.
In fact, using the 80/20 principle, 20% of our time (outside career) should give us 80% of our lifetime purpose, fulfilment and happiness.
Challenges can be draining, stressful and make us feel helpless because most of us, if not all, tend to exaggerate the negativities of our personal circumstances.
My mentor's advice helped me to take a step back and reflect whenever I face challenges in my career, and come back to overcome these challenges with a more positive outlook.
What would you advise the millennial just starting with their career or aiming to take their careers to the next level?
I think the best set of advice I can give to my fellow Millennials are:
Plan your career roadmap early
Don't submit to peer, parental or even societal pressure in defining your career choices
And finally, be adaptable to constant changes – leave some room for life to lead you on!
Learn more from Ritchie by connecting with him on LinkedIn.
Enjoyed this? Watch out for the next #CareerAdvice series, or let me know who else needs to be featured next! Connect with me on Twitter and LinkedIn.
Source: Huff Post