Last time on Road Trip U.S.A., I explored the dietary connection between the native peoples of Indiana and today's modern society (while wandering through a maze).
Next, was the drive to Missouri to explore a 155 year old lead mine, having been reclaimed by Mother Nature, and sitting almost entirely underwater.
In this 3 Minute Postcard you'll see the wonders of the Bonne Terre Mine, explorable on foot, and much deeper with scuba equipment. It's one of North America's premiere subterranean year-round scuba diving destitutions.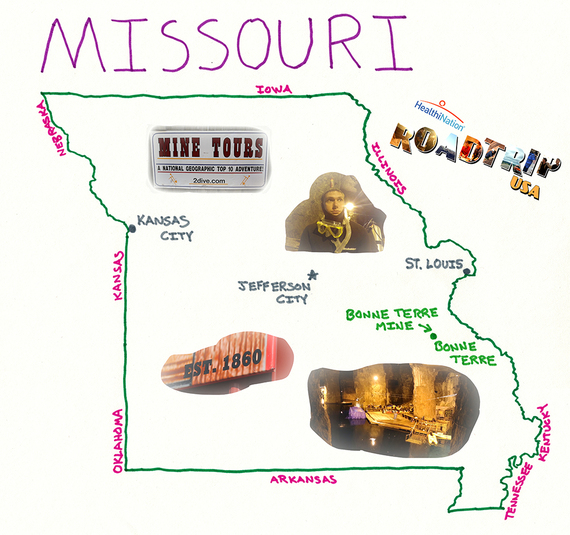 Next Stop: ARKANSAS!
Source: Huff Post