By Liz Friedman
The United States Supreme Court today issued a decision that bolsters the case for the passage of the Pregnant Workers Fairness Act (PWFA) in Massachusetts. The legislation is sponsored by Hadley-based MotherWoman and supported by a coalition of advocacy organizations across the state.
In the historic pregnancy discrimination case, Young v. UPS, the Supreme Court gave former United Parcel Service driver Peggy Young another chance to prove in a lower court that she was discriminated against when her employer refused her light duty as an accommodation for her pregnancy, and instead forced to leave the company. Young's attorney called the decision "a big step forward towards enforcing the principle that a woman shouldn't have to choose between her pregnancy and her job."
"The Massachusetts Pregnant Workers Fairness Act would further strengthen this win for pregnant workers by providing a clear standard to ensure that providing reasonable accommodations is business as usual for employers when a pregnant worker needs it," said MotherWoman Program Director Liz Friedman.
The act would require employers to grant women across Massachusetts reasonable on-the-job accommodations related to pregnancy or childbirth, such as access to water, seating, adequate bathroom breaks, and the need to express breast milk, unless doing so would pose an undue hardship for the employer.
While the courts have new standards by which to assess Young's discrimination claim, UPS and other employers facing similar suits are still able to argue their policies are legal because they are based on some acceptable reason. For example, while UPS has updated its policy to accommodate pregnant workers, the United States Post Office has not.
Aliza Guyer, who left her job when denied basic accommodations during her pregnancy as a nurse practitioner at a Harvard Health Center in Cambridge said, "It's great news for mothers that the Supreme Court decided in support of Peggy. No mother should have to lose their job because they are pregnant. And when the MA Pregnant Workers Fairness Act is passed in Massachusetts, we will have a full guarantee that no one has to go through what I went through during my pregnancy."
"Our legislators must act to streamline the process and pass the Massachusetts Pregnant Workers Fairness Act to reinforce today's decision and provide an unmistakable rule, to ensure no woman is ever forced to choose between her job and the health of her pregnancy," said Friedman. "The Massachusetts Pregnant Workers Fairness Act would ensure that all workers with medical needs arising out of pregnancy have a right to accommodations, just as workers with disabilities do."
Eleven states and nine municipalities across the nation have similar laws directing employers to accommodate pregnant workers, bringing clarity for both workers and their employers. The Pregnant Workers Fairness Act is also before Congress at this time with Sen. Elizabeth Warren as a co-sponsor. "We need to make sure women are given the necessary accommodations from their employers so they can work in healthy and supportive environments and are able to continue working as far into their pregnancies as possible," Warren said in support of national legislation.
The Massachusetts PWFA was introduced into the legislature by primary sponsors Rep. Ellen Story (D-Amherst), Rep. Dave Rogers (D-Cambridge), and Sen. Joan Lovely (D-Salem) to address the needs of the state's pregnant women and new mothers, more than half of whom are in the workforce.
"It is time Massachusetts protects pregnant workers from being pushed out of their jobs, and makes changes to current law to support our families," said Story.
Case Synopsis of Young v. UPS:
Peggy Young is a former UPS worker who was forced to take unpaid leave because of her pregnancy. When Ms. Young told UPS she was pregnant, UPS required her to get a doctor's note "listing her restrictions." Her doctor's note indicated that she should not lift more than 20 pounds; Ms. Young was willing to continue her regular duties because she rarely had to lift anything that heavy, but the senior manager at Ms. Young's workplace told her that she was "too much of a liability" and she would have to go home until she was "no longer pregnant." Meanwhile, UPS regularly provided so-called "light duty" and similar accommodations to people with disabilities, people with on-the-job injuries, and even people who had lost their commercial drivers' licenses as a result of DUI convictions–but UPS refused to provide light duty to Peggy Young when she sought it. The Supreme Court was asked to decide whether UPS violated the Pregnancy Discrimination Act by forcing Mrs. Young to take unpaid leave rather than offering her the same work accommodations made available to these employees. Ms. Young filed her case in 2007, and her daughter, Triniti, is now 7 years old.
You can learn more about the Massachusetts Pregnant Workers Fairness Act on our Facebook page: facebook.com/PWFACoalition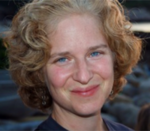 Liz Friedman became a mother in 2002, and founded the Postpartum Support Initiative of MotherWoman in 2007. As Program Director of MotherWoman, Liz is a leading voice in advocating for fair policies for mothers, and with Annette Cycon, developed the MotherWoman Support Group Model, which provides a safe forum for mothers to speak their truths. Liz serves on the MA Postpartum Depression Commission, is a co-investigator on research pertaining to postpartum depression, and in 2013 published a chapbook entitled, "You are exactly the right mother." Liz says, ""I want for my daughter what I want for ALL of us – that she will be heard when she speaks her own truths as a woman and, if she chooses, as a mother." You can find Liz at [email protected] and at www.motherwoman.org.
Source: Huff Post