Baymax from "Big Hero 6" is a huggable inflatable robot who has quickly become one of Disney's most beloved characters. With one look at Demetria Skye Logan's drawings, you'll fall in love with him even more.
The 19-year-old from Scotland posts illustrations of Baymax on her Tumblr as different Disney characters. From classic films like "Alice in Wonderland" to newer favorites like "Frozen," every movie could use a little more of the lovable robot.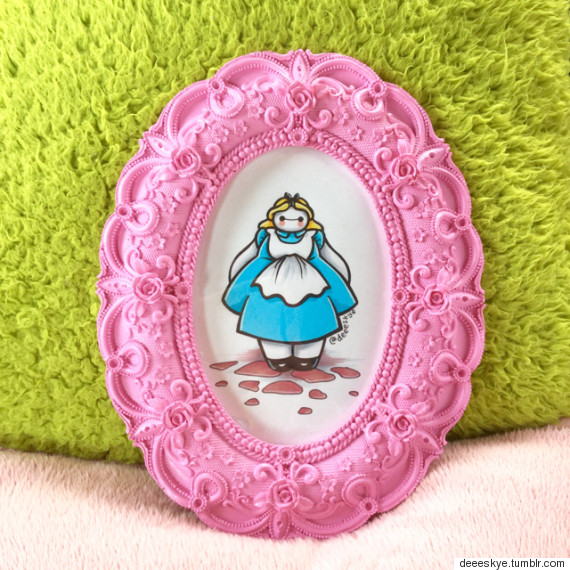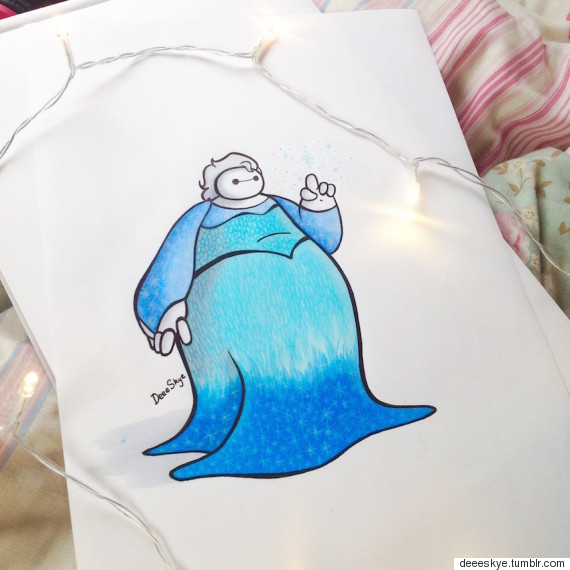 As soon as she saw him, Demetria knew the character was worth keeping an eye on.
"When I first saw Baymax in a trailer, I thought that he was definitely going to be an interesting character," she said in an email to The Huffington Post. "I've never seen a character quite like him."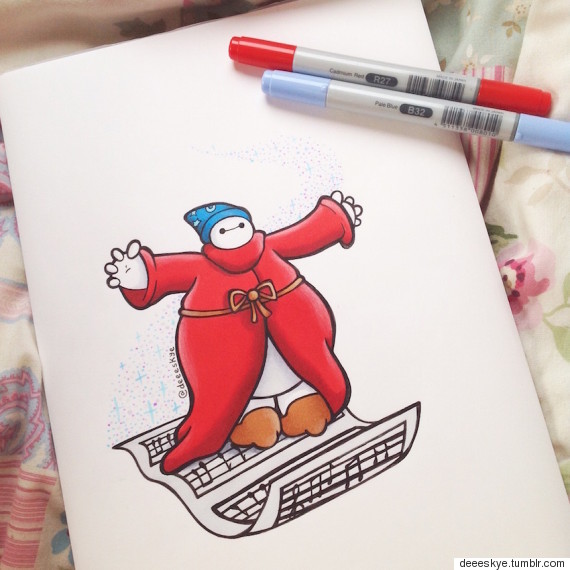 Her earlier illustrations of him weren't as elaborate, but she soon transitioned to envisioning him in other roles.
"It started out with drawing him with things like umbrellas and love hearts, and then I began drawing him as characters I'd seen on TV and in movies," she said. "When I first doodled Baymax, I never knew I'd end up drawing him as so many different characters."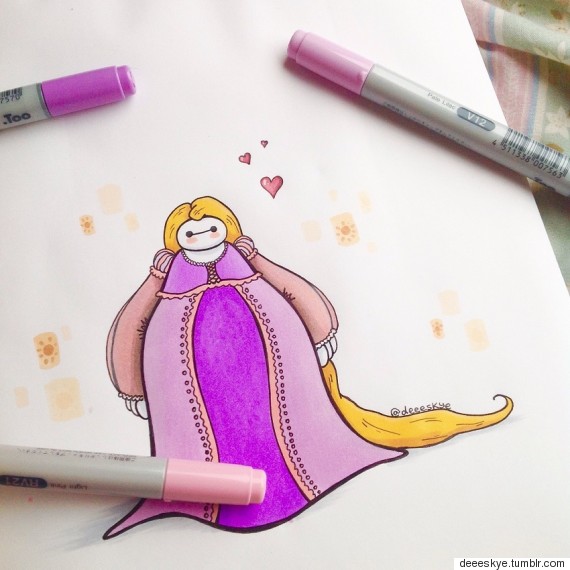 Mainly using Copic markers for her work, Demetria has gotten attention from fans on Tumblr who want to buy her drawings. She hopes to start selling her artwork in the form of keychains in the next few weeks.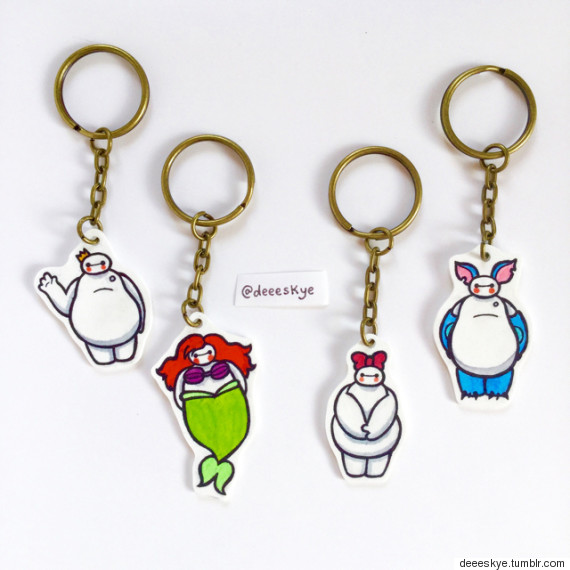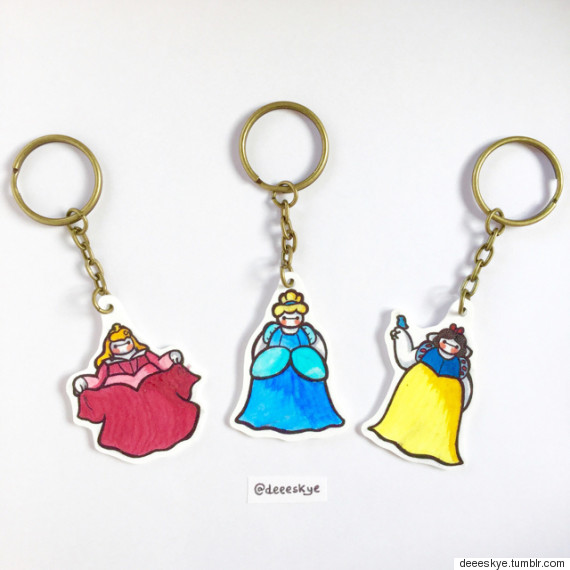 As for her future in the art world, Demetria isn't exactly sure what's next. As long as other people are enjoying her work, she'll keep the creativity flowing.
"I just love drawing for fun, and if it makes people happy to see it, then I'll keep drawing."
With these impressive illustrations that mix the magic of the different Disney worlds, she'll certainly be drawing for a long time.
Scroll down for more of Demetria's drawings and head over to her Tumblr for more of her work.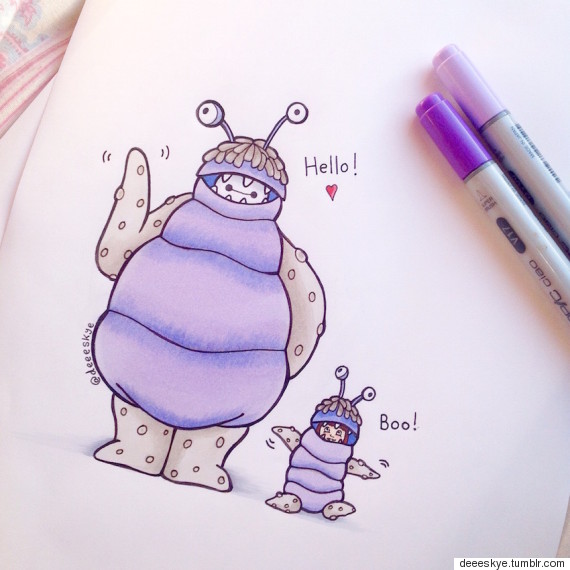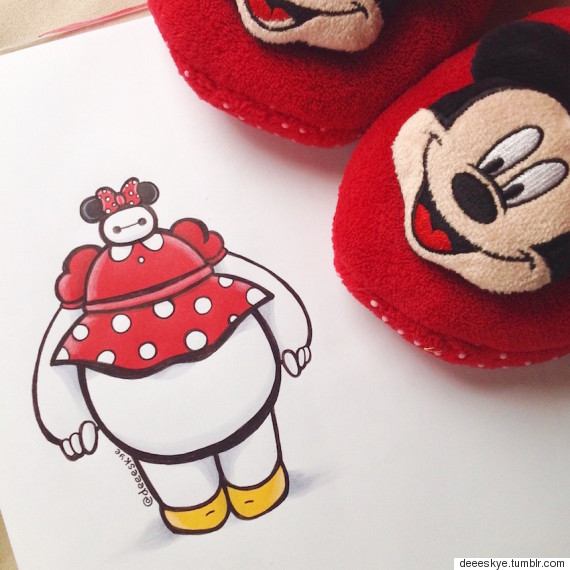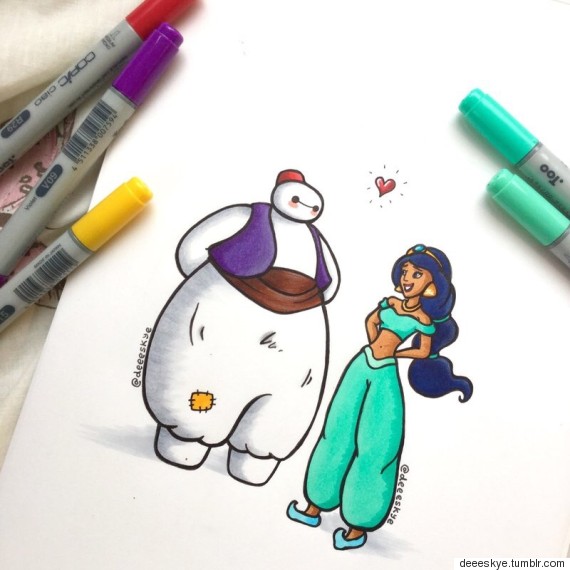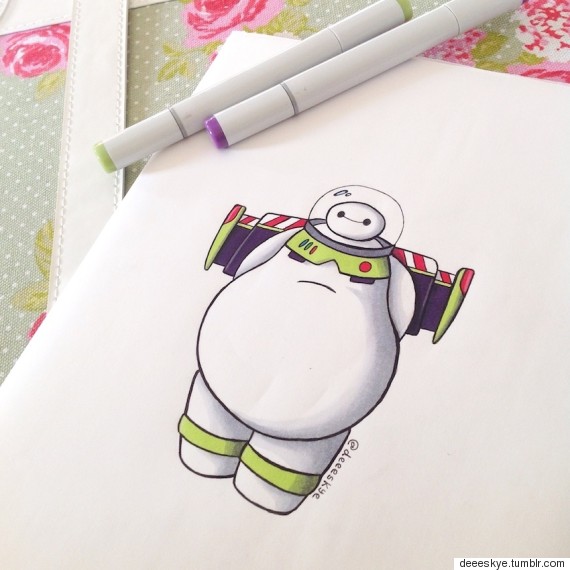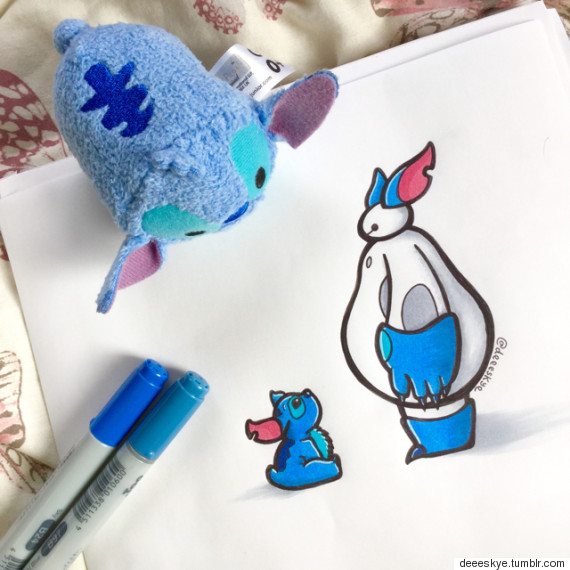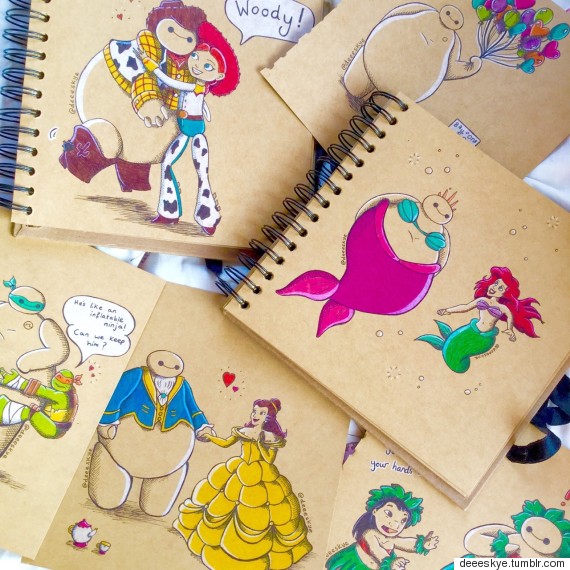 Follow HuffPost Teen on
Twitter |
Instagram |
Tumblr |
Pheed |
Source: Huff Post