The Best Thing You Can Do When Moving to Hawaii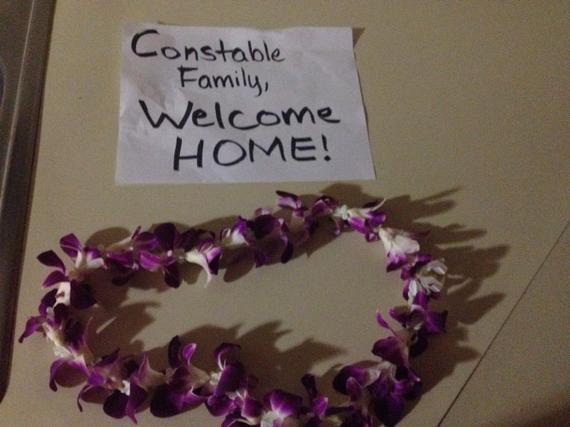 In April of 2010, my wife and I got off of a plane from Milwaukee, Wisconsin exhausted. We decided to take a long-overdue vacation, and Maui was our destination.
We choose Maui because of the amazing pictures of white sand beaches, and people enjoying Mai Tai's while watching gorgeous sunsets. We got off the plane oblivious to what we would experience.
We stayed at a hotel right near the ocean. Every night we would go to sleep with the doors open, enjoying the cool ocean breezes. We went through that trip feeling "something" we couldn't explain. We got on the flight home changed in ways that would take a while to understand.
On the flight home, we joked about moving to Hawaii someday, but it was just talk — or so we thought. We got back into everyday life and quickly forgot about Hawaii.
The death of my father in April of 2012, is when we started getting serious about what we wanted for our family. We talked for weeks and realized that we couldn't get Hawaii out of our minds and hearts. We started making plans to move.
It took two more years, and a lot of hardship to make the move. I talked about how hard it was to find a place here on the Huffington Post. Our families thought we were nuts, and so did some of our friends.
We officially made the move to Maui on April 8th of 2014. We sold everything we owned and came here with 15 checked bags, and a little bit of money in our savings account. We didn't really know anyone; we were scared of all that we had read about the chances of making it in Hawaii.
The biggest lesson
We've learned a lot over the last 11 months. We've adjusted and made the most amazing friends. Our neighbors alone showed us what the "Aloha Spirit" is by the generosity they provided our family. The above picture is what they greeted our family with at the airport. We owe a BIG thank you to the Moore family.
One lesson that we had heard, but really saw when we moved here, was leaving the mainland in the mainland. No matter where you moved from, you have to leave that attitude and that way of life there. You have to embrace what Hawai'i is and means. Those that try to bring the mainland here don't last very long.
Try to understand the history
Since moving here, I've written a lot for the Huffington Post about moving to Hawaii. Every time I write one of these articles, there's a mixed reaction. The locals (Hawaiian and transplants) aren't thrilled because these lands are crowded. The thought of more people moving here adds to the frustration.
For those that have the dream of moving to Hawaii, they are excited that someone like them "did it." In all these articles I've tried to be sensitive to both sides, but maybe I've missed the mark.
There is a complicated history of how Hawai'i became a state. A history that I've studied, but probably can't fully understand. There are deep and sensitive cultural issues that you should learn if you're going to move here.
Every job that's taken by an outsider, is one less job for a local. Every house, or car that's purchased or rented, is one less for a local. You have to understand and respect that. You have to come here humble and be willing to give, NOT only take.
A lot of the resentment you read about is because too many people moving here have no respect for what has, and is happening. Too many people move here and expect the exact same life they moved from. It won't work!
Some of us do understand
If you are a local reading this, I won't you to know there are some of us who understand and love Hawai'i as much as we can. I'm not going to say we love it as much as you, but we do love Hawai'i.
We have left mainland thinking behind and do everything we can to give back to Hawai'i instead of taking from it. We understand Hawai'i is a finite resource, and we want to do everything we can to preserve it.
I came here self-employed. I meet with any local I can and help them figure out how to start or build an online business that supports their family, independently. We aren't pushy in traffic, we don't rush in stores, and we help anyone here who asks.
We have embraced Hawai'i, we are giving back, and we have left the mainland in the mainland. There are many of us who embrace the Aloha Spirit — we're not like the ones who have put a bad taste in your mouth.
If moving to Hawaii is your dream, this is the first lesson you need to understand. Leave the mainland where you're moving from, come here and give back. Don't take away, and be sensitive to things that you can't fully understand.
It's not easy, and it will take time, but your dream of living in Hawaii is possible with the right circumstances and understanding. There is a way of all of us, local and transplants, to co-exist. It starts with educating yourself. Please don't plan on moving here with unrealistic expectations.
Audio version:
Is moving to Hawaii your dream? Have you moved here?
Source: Huff Post