Fall seven times, stand up eight. ~ Japanese Proverb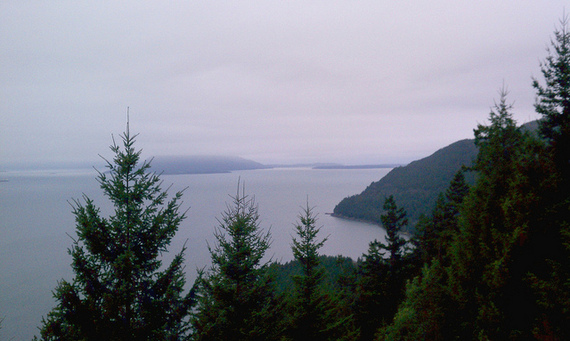 One of my favorite things about living in the Pacific Northwest is the scenery. The mountains, the skies, Puget Sound, all these things and more provide the perfect backdrop to my life. A lover of the outdoors, I always stay busy backpacking or kayaking around the area. On January 7, 2012, I went for a jaunt on Chuckanut Mountain in northern Washington. I was getting over a breakup and dealing with a few other personal challenges. I needed to reunite with nature for peace of mind. According to my hiking guidebook the giant boulders, bat caves, and fabulous views atop Oyster Dome justified the steep 6.5 mile hike.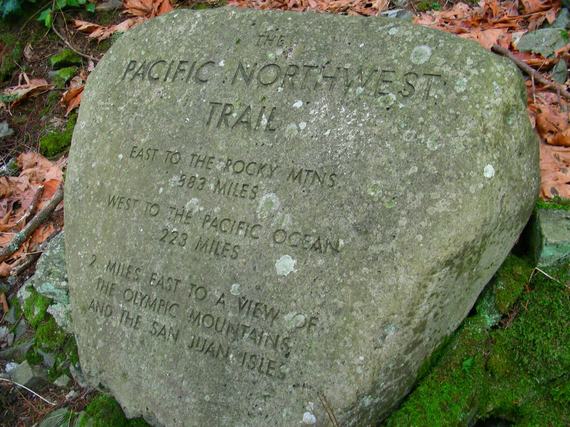 My adventure began at the Pacific Northwest Trail just off Chuckanut Drive on State Route 11. There were a few people out that day, but for the most part it was a pleasant and quiet hike. Even though it wasn't snowing the 1,900 ft elevation gain made it colder. A couple of hours into the hike, I climbed on top of a boulder to take a short break. Two young hikers named Christina and Anthony were doing the same. We chatted for a bit and they continued on their way. It was getting colder and darker and although I hadn't made it to the top, I thought it best to head back down. There were patches of wet moss on the rock and it was slippery from the intermittent mist. As I got on my feet I suddenly slipped and heard a loud SNAP! I was unsure what had happened until I felt swelling and a surge of pain shoot through my right ankle — it was broken. I tried crawling off the boulder, but I was too high off the ground and afraid I'd injure myself even more. No one responded to my cries for help. Minutes seemed like hours and the forest was so quiet you could hear a pin drop.
Holy s***! Stranded alone on a mountain and unable to move. A person's worst nightmare.
A million things ran through my head and I was scared. Trying to remain calm, I called out once again and heard a faint response. It was Christina and Anthony! They carefully slid me off the boulder and placed me on the ground. Christina was conducting a satellite tracking project for her university class and carrying a GPS device. She used my phone to call 911 and managed to give out the GPS coordinates before the battery died. Anthony administered basic first aid and started back down the trail to get some blankets from his car. It was well over an hour before the first mountain rescue team made it to us. They confirmed that I'd indeed broken my ankle and called a larger crew to carry me out.
By the time the 15-person rescue team arrived, I was in a near hypothermic state. They placed heat packs underneath my armpits, wrapped me in a waterproof sleeping bag, and strapped me into a litter with my ankle in a vacuum splint. The team surveyed the terrain and calculated how much rope they needed to belay me down the first part of the trail. The rest of the descent was a trail carry (a wheel or low pressure ATV tire attached to the bottom of the litter). It was a risky effort for all involved. One team member twisted his ankle and they even warded off a bear on the trail. Six hours later, around 10 p.m we arrived to the bottom of the mountain and an ambulance drove me to Skagit Valley Hospital.
I was on crutches and in a boot for nearly 4 months and although I'll never be 'back to normal', physical therapy helped me regain strength in my leg. That was 3 years ago and I've been back to Oyster Dome since then and even made it to the top!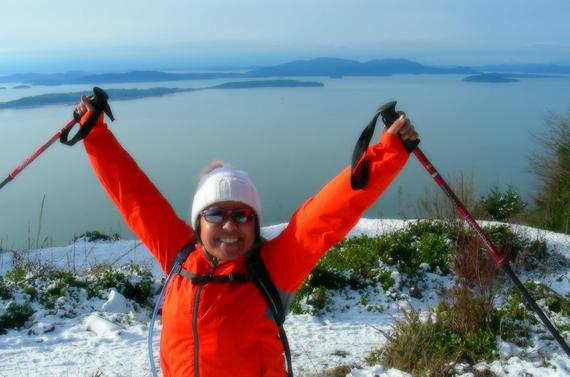 So what became of Anthony and Christina? Well, we're all friends now and a year after the incident, the Navy awarded Anthony a Medal of Honor for his valiant rescue efforts. He and Christina got married in the summer of 2014 and I was there to celebrate their joyous event. To cap it off, we recently completed our first backpacking trip together. Stay tuned for that story.
In all of my solo adventures, I'd never suffered an accident before January 7, 2012. I truly thought I wasn't going to make it off that mountain — but I did. Life has an interesting way of bringing people together and I'm so grateful for my new friends.