In with the new and in with the old. We're loving the hot new colors of the year, while still holding on to the oldies-but-goodies that keep growing in popularity. So without further ado, here are some of the best colors for bridesmaid dresses.
1. Neutral Bridesmaid Dresses
Neutral dresses are making a huge comeback. Perfectly sophisticated and easy to accessorize, neutral bridesmaid dresses are here to stay. We recommend mixing metallics or jewel tones with this color for a bold look or pretty pastels for a more romantic look. Explore more neutral bridesmaid dresses.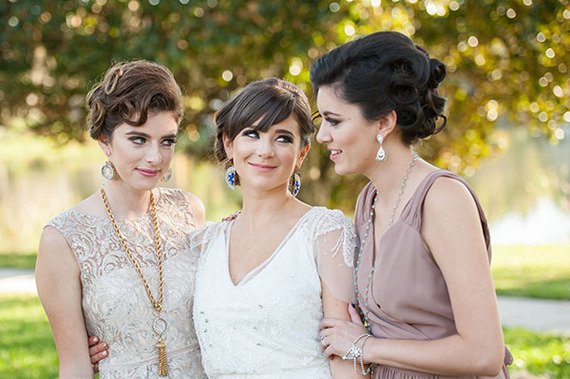 Image Source: Love, Asha Photography
2. Coral Bridesmaid Dresses
This sassy color is growing exponentially in popularity from past seasons. Gorgeous for summery beach weddings. I recommend coral all of the time because it looks wonderful with all skin tones and hair colors!
3. Pastel Bridesmaid Dresses
Pastels are red hot right now — well not literally — but they are popping up in weddings everywhere. We're pretty in love with any pastel actually. Perfect for a spring wedding but also unexpected in a destination wedding.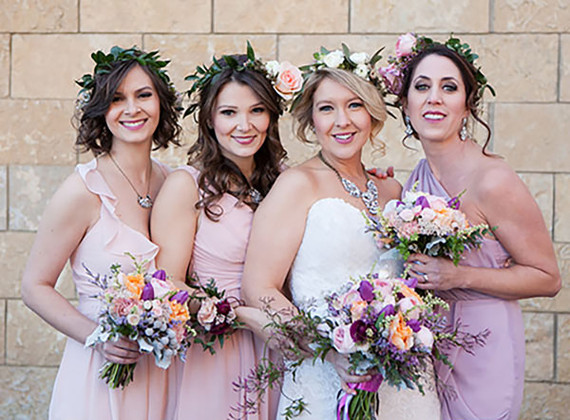 Image Source: Alyssa Turner Photography
4. Deep Blue Bridesmaid Dresses
Various shades of blue are popular in 2014. From dusty blue for winter to royal blue for summer and the always classic navy blue for fall or anytime. Blue is a great backdrop for flowers and accessories.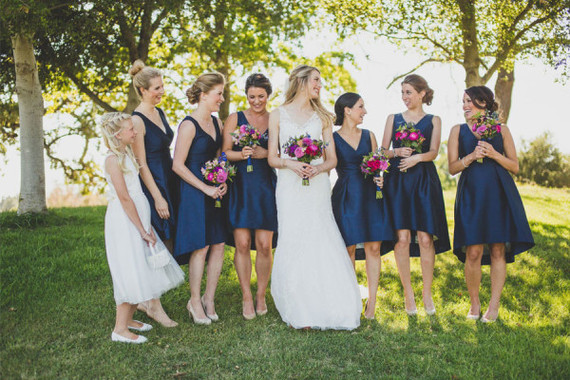 Image Source: Samuel Potter Photography
5. Gray Bridesmaid Dresses
A classic color for all seasons. gray can be perfectly accented with almost any color combo, but we love it best modern with all white flowers or bursting with colorful bouquets.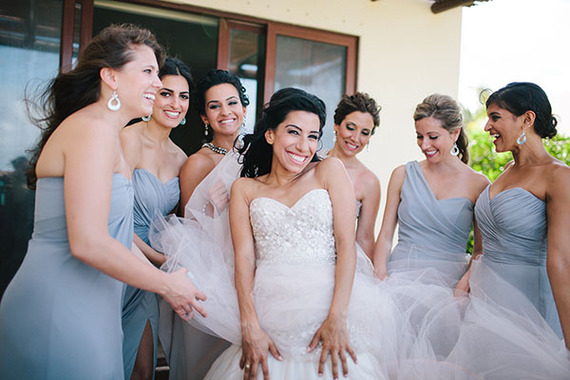 Image source: Diana Lupu Photography
6. Blush Bridesmaid Dresses
This feminine staple also translates well at any venue and with almost any color combo but works best in spring and summer.
7. Mint Bridesmaid Dresses
This fun shade of green is still hanging around in 2015 after making an appearance the past few wedding seasons. Great for spring through summer and perfectly accented with gold or rose gold.
Whether your bridesmaid dress color falls on this list or not, the color you choose can add a whole lot of lovely to your wedding day. And that always makes our list.
Source: Huff Post