Watch '100 Years Of Korean Beauty' Unfold In One Minute
Cut just released the fourth episode in its "100 Years of Beauty" series and the video is just as moving as the ones that came before. The one-minute episode looks at Korean beauty trends over the past 100 years. Previous topics included African American beauty and Iranian makeup and hair trends.
The video shows Korean beauty transformations between the 1910s and 1940s on model Tiffany Lee, who is a celebrity hair and makeup artist. Starting in the 1950s, the video splits into two screens to reflect the division into North Korea and South Korea. As the transformations continue into the second half of the 20th century, the South Korean styles appear more western while North Korean hair and makeup remains conservative.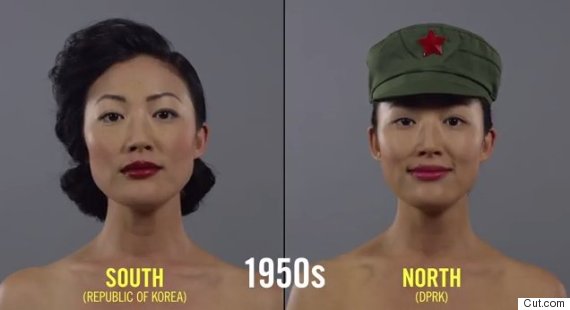 H/T Elle.com
Source: Huff Post