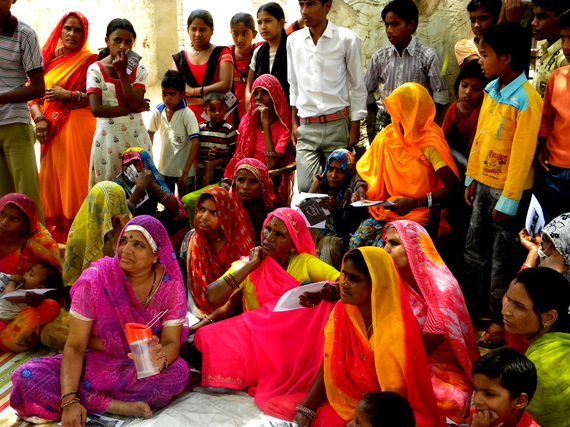 Beyond the Grid investors can learn from Silicon Valley VC's about building "smart money". In order to realize full investment potential and maximize shareholder returns, beyond the grid investment funds need to deliver value above and beyond money. So far there is a lot of room to grow.
Smart money is capital with accountability to added value. However, the reality in nascent stage Beyond the Grid investing is often the practice of grand promises with underwhelming results. At its core, investors often fall short in understanding the market conditions and the complicated dynamics that beyond the grid organizations face. They lack in house support from operations veterans as well as a network of third party service providers who are relevant and capable to deliver on promised value. In addition, they may not have an ability or awareness to realize social capital investments such as introductions to next stage investors and lobbying efforts to industry related power players.
The way to resolve this divided dynamic is on-boarding industry entrepreneurs into investment funds as associates who drive both deal flow and post investment value. Entrepreneurs bring years of cultivated, recent, relevant boots on the ground commercial experience, seasoned entrepreneurial and business skill sets, first hand market understanding and vast networks relevant to investment efforts. MBAs and MAs from development, foundation, policy and vanilla finance backgrounds rarely hold more than six month to a year of field level experience relevant to portfolio organizations. Further, they rarely bring the technical skills gained from starting a company, raising capital, running operations and troubleshooting the host of daily mind boggling challenges that are fundamental to understanding portfolio organizations and developing the added value contributions that make up "smart money".
The ecosystem of Silicon Valley and technology venture capital is the global benchmark for smart money and beyond capital value. It's important to highlight what an establish investment ecosystem looks like in order to realize what's required in beyond the grid investing. Silicon Valley VC's are often made up of successful tech entrepreneurs turned venture capital partners. They bring to the board of directors a seasoned and actualized view of the industry, an understanding of market conditions and qualitative wisdom from years of hands on experience. They easily bridge gaps between investor investee relationships because they were once themselves a founder of a scrappy start up. Additionally, Silicon Valley VC's have a deep Rolodex to draw on for challenging issues that face portfolio companies that fall beyond the funds reach. In cases where executives find their skills a bit outdated, they routinely hire in or host Entrepreneurs to bring a fresh take to not only drive deal flow, but add the required recent and relevant technical insights for post capital value to help investees thrive.
Beyond the Grid investors in this fast growing sector have a present day opportunity to take a page out of the Silicon Valley play book by strategically positioning themselves as the preferred capital source through developing their in-house value. This growth process starts by recognizing what the fund knows and doesn't know; an important first step to hold the brand of "smart money". Once gaps in knowledge base are understood, which often skew towards qualitative field insights such as market specific human resource challenges and last mile distribution strategies (among others), the solution to bring on in-house entrepreneurs as associates to the fund becomes readily apparent. Furthermore, bridging the divide between Beyond the Grid investors and investees through an in house entrepreneur means full pipelines and closed deals as companies will flock to the fund that ups the value contribution.
A few impact investors have already caught on to the benefits of building in-house capacity to support their investments, and when budgets were tight they lobbied their philanthropic partners to provide resource support to make it happen. Tahira Dosani, Director of Portfolio Engagement at Accion Venture Labs explains:
"We've found that a dedicated in-house team provides strategic and operational support to our portfolio – the team not only accelerates portfolio performance, but also results in a host of other benefits to the fund including stronger relationships with our entrepreneurs, the ability to leverage synergies and share lessons across the portfolio."
When it comes to the profile Accion uses to recruit for their in-house team, Dosani explains that, "we have focused on operational experience – be it in an entrepreneurial context or otherwise." The individual value translates directly – "Our specialist sector knowledge, emerging market operational experience of team members, and dedicated resources focused on portfolio support allow us to identify and help tackle challenges faced by our companies in a quick and seamless way."
The result of Accion's efforts to support post investment value through the in-house team means "a number of direct learnings from our companies that enable us to make better investment decisions, and a positioning as the investor of choice in competitive deal situations", says Dosani.
The role of a portfolio manager is to drive deal flow and spear head the beyond capital value for investee organizations. Entrepreneurs with seasoned operations experience can divide their time to do both. While no one person or entity will have all the answers, an entrepreneur associate drives a robust pipeline and the beyond capital value through a strong network of companies, individual passion, seasoned skill sets, market understanding and commitment to the success of the investment. This is the smart money that will drive the energy access industry.
Source: Huff Post