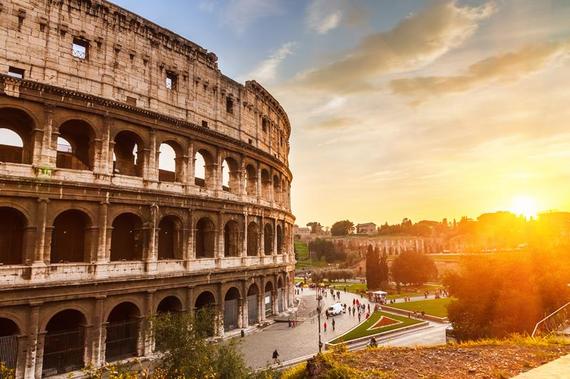 Whether you're heading to the romantic cobblestone towns of Europe, the bustling cityscapes of Asia, the wild backcountry of Africa or somewhere else entirely, this breakdown of the most important points to remember when booking international flights from the United States is a must read. It's been put together using Hopper's unique research methodology, which collates millions of pieces of data related to flights departing out of American airports, to identify things like the cheapest departure dates, booking times, return days and plenty, plenty more. So read on if you'd like to learn the cheapest times to book an international flight.
The Cheapest Day to Buy an International Flight is on a Thursday

Believe it or not, the day on which you search for and book your international flight has a direct effect on the overall price of the ticket. By crunching huge amounts of data related to flight searches made for departures from airports within the United States, we've discovered that Thursdays are actually the cheapest time to seek out your seats — which is great news for those people who find themselves too busy to go scouring the internet for bargains over the weekend!
The Cheapest Day to Fly Internationally is on a Tuesday or Wednesday

This one's great news for anyone eager to excuse themselves from the second half of the week in the office for a jaunt through the sands of the Caribbean, the jungles of Latin America or whatever other action-packed international destinations come to mind. Indeed, our statistics have shown that fliers who departed from the United States on a Tuesday or a Wednesday tended to pay less on average for their flight tickets than travelers leaving home on any other day of the week.
The Cheapest Day to Return from your International Trip is on a Wednesday

And when it comes to returns, the midweek continues to reign supreme, with Wednesday flights back into the United States coming in as the cheapest option overall for international travelers. Granted that may not be the best news for package holidaymakers or families looking to make the most of Saturday-to-Saturday changeovers, but it does mean avoiding the biggest crowds at the airport and allows for plenty of creativity when it comes to trip planning.
The Cheapest Time to Book an International Flight is at Least 25 Days in Advance

Booking early is among the most ubiquitous pieces of advice any airline expert can give and budget-conscious travelers would do well to take heed too, because we've discovered than by bagging a seat at least 25 days prior to takeoff, passengers can knock as much as $250 off from the total price of their ticket. That said, it's always worth checking booking stats for your specific route, because prime buying times can vary greatly, with some flights ebbing to a low as much as 100 days before departure!
The Cheapest Time to Fly Internationally is from February-March

Granted this one's a bit of a misnomer, because yearly price trends on international flights are typically dictated primarily by the high and low seasons of the destination abroad. However, it's interesting to note that the cheapest international flights for travelers in the United States fall outside of school vacation periods and major national holiday times, with the lowest fares coming in February and March and summertime seat prices swelling to a whopping average of $1,023!
Liked this article? Here are some more tips about when to buy and fly from Hopper!

This article originally appeared on Hopper.com.
Source: Huff Post