At Nashville's Belmont University, entrepreneurship majors are tasked with creating a promising business plan as their final project before graduation — which is how Jason Duncan devised the blueprint for his now-successful small business. Along with his wife, Jenni, Duncan opened Café Evoke, a coffee bar and mobile coffee company in Edmond, Oklahoma.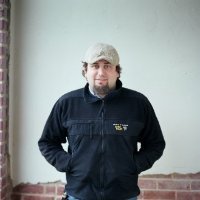 We've partnered with Intuit, makers of QuickBooks, to talk with small-business owners from a variety of different fields, bringing attention to entrepreneurs like Duncan and their emerging enterprises. During these conversations, they reveal what it takes to get started, overcome obstacles and face challenges along the road to success.
Duncan sat down for the sixth and final interview in our series (you can read the previous Q&A in our series here) to explain how he turned a university assignment into a thriving small business, and share what he's learned along the way.
HP: Tell us a little about your business.
Café Evoke began as a coffee catering company that set up coffee stations at weddings and social events. Today, we [also] have a brick-and-mortar coffee bar and cafe, as well as a mobile coffee truck.
HP: Why did you decide to start your own business?
I started out as a music business major [at Belmont University] and really liked the management of music and the idea of having gallery space. My initial thought was that I wanted to open a business but incorporate my own interests, which were the arts … Basically, I had this idea of opening a social bar atmosphere that had art integration and great food and drinks. I wanted it to be a place where people could start their day. When I switched majors from business to entrepreneurship and began learning about coffee and opening a cafe, the planning definitely morphed. … The focus shifted to coffee and drinks over art. Once I got out of the music-business mindset and focused more on serving food and drinks, the business model followed.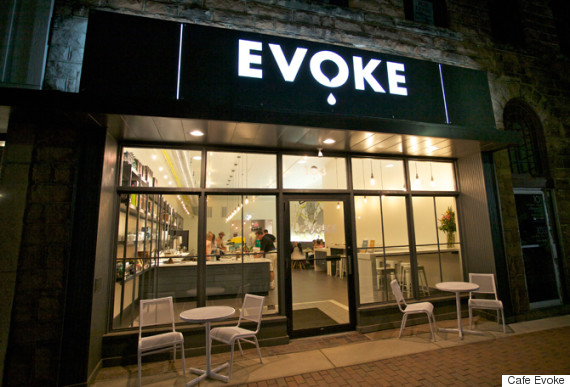 HP: How has the business evolved?
Café Evoke launched as a catering company first. I learned how to serve coffee and do it well on a mobile level. In 2005, we opened our brick-and-mortar cafe [which] serves alcohol, beer, cocktails and all different types of coffee, as well as food, like sandwiches and waffles — however, the focus has remained primarily coffee.
HP: Any mistakes along the way that taught you important lessons about running the business?
Of course. I think anyone who says they haven't made mistakes is lying! … I think we did a lot of things a little too early — we always thought we were ready for the next part of the business, and really, we weren't. We're still a tiny company, with 16 employees. While our growth has been steady and we like to think we have this thing figured out, we are still finding ourselves making decisions — like buying new equipment or hiring more people — when really we don't have the resources to do so.
The mistakes I've made are more of "assumption"-type mistakes. … When we first opened the cafe, we had our doors open until midnight, thinking that's what customers wanted. We found out quickly that nobody wants to come to a coffee shop after 7 p.m. For a full year, we opened until midnight until we finally changed our hours to close at 7 p.m. Staying open so late for so long was definitely a mistake. We've since learned that we need to listen to what our staff is saying and ask our customers what they want [in order] to make educated business decisions — and to be smarter with our money.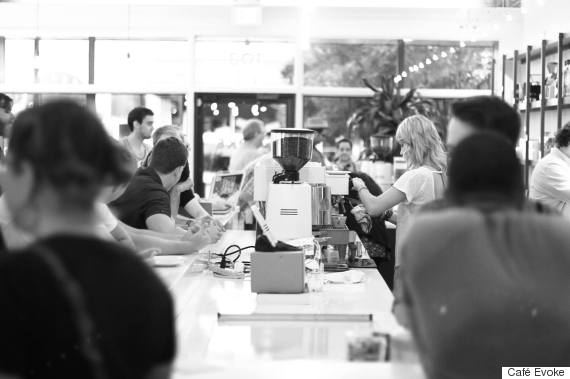 HP: What advice do you have for others looking to venture out on their own?
Take the time to plan as much as you can before you open because once your business is open, you're not playing with Monopoly money anymore. It's a lot more fun to make a business plan in spreadsheets and even make mistakes when you're not dealing with real money. Plan your business out, and ask yourself what it looks like for you personally.
For example, I love riding my bike. I had to think about if I would be willing to sacrifice being able to go out on my bike or taking weekend trips for my business. Business owners need to know what success means to them, and then think about how it affects them personally. It's way better to fail on paper than it is to fail in real life. There's no reset button for that.
HP: What financial lessons have you learned?
You need to figure out what the bookkeeping plan is going to be. I try to do everything by myself, but it's OK to pay someone else to do something you may not be very good at. It takes a lot of time to get bookkeeping right, and it takes me away from sales activities, which is my main job. Have a plan in place for doing your books and for what the operation is going to look like … whether you use a person that can steer you in the right direction, or a service like QuickBooks.
Make sure you know where your money is going and when it's being spent — whether it's on equipment, renovations or something else. Know that just because cash is coming in one month doesn't mean you've made it. We've made the mistake before where we thought cash was coming in steadily and went overboard on spending. Cash is key — if you don't have it, it's really hard to operate.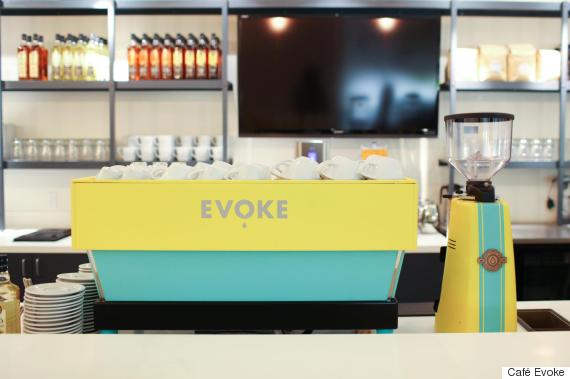 HP: What are the most important qualities you think a small-business owner should possess?
You need to be willing to put the hours in, willing to figure out the business plan, willing to make things happen, and ultimately be willing to work really hard, because no one cares as much about your business as you do. If the owner isn't willing to stand up and make things happen, it's going to be extra hard when duties must be delegated to others.
HP: What is your favorite part of owning your own business?
The most rewarding part of my job is walking into the cafe when it's busy to see people having a great time and the staff working hard. We have a huge chunk of regulars. I think that shows that we're doing something right… We have people that have decided to invest in our cafe as the spot they come to drink their coffee every day. Knowing that all of the other guests are investing in what we're doing, and what our staff is doing, feels incredible.
Intuit QuickBooks provides small business owners cloud-based tools to run and grow their business. From creating invoices and paying bills, to managing payroll and monitoring expenses, QuickBooks is the operating system that supports small business.
Source: Huff Post