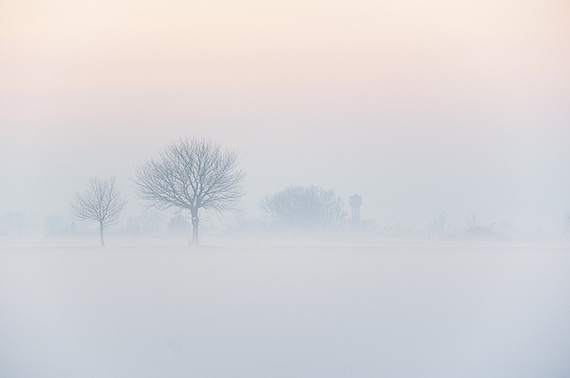 photo by Luigi Torreggiani
Winter drags its massive lumbering heels on its way to meet Spring. Its hair has grown long, its thick woolly layers are tattered and dirty. Spring should be close, should be here, but it's impossible to see. Not with Winter's defiant air — harsh and billowing, relentless — it bullies the sweet, green Spring away.
Winter fingers the baton tight in its grasp. Teasing. Torturing. It curls its grip tighter while its gate is weighed down with spite and beef stew. In the thick of Winter are roasts and chowders. Noodles and gratins soothe the deepest darkest cold. Desserts piled high with whipped cream, warm pies, chortle at Spring. Arrogant. Impudent. As though they'll never meet. Layers of comfort expand under Winter's heavy coats; then Winter's promise goes cold. Threatening to turn its shoulder on Spring. Snuff it with one gruff callused hand. Groaning, moaning. Solace is taken in crackling fires and down blankets, cassoulets and buttered biscuits.
Then, out of the grey — without the slightest hint — while deep in slumber, a bird appears. On the sill of Spring. A song in its breast. Feathers flitting in a sliver of sun. Spring has arrived! In a wink. With every color. The brightest clearest sounds. Warm air. Wool lies in puddles on the floor. But Winter has left souvenirs. What to do with those now?
Eva Lesko Natiello is the author of THE MEMORY BOX, a psychological thriller about a woman who Googles herself and discovers the shocking details of a past she doesn't remember.
Source: Huff Post