On March 27, 1851, a gold miner named James Savage, led a group of militia into the rugged Sierra Nevada mountains of central California in search of Tenaya, chief of the Ahwahneeche people. The tribes people had burned Savage's trading post, so in revenge, Savage formed the Mariposa Battalion and ordered his armed men up the Merced River. Every time they encountered a Native American camp, they burned it, destroyed its provisions and drove the people from the land.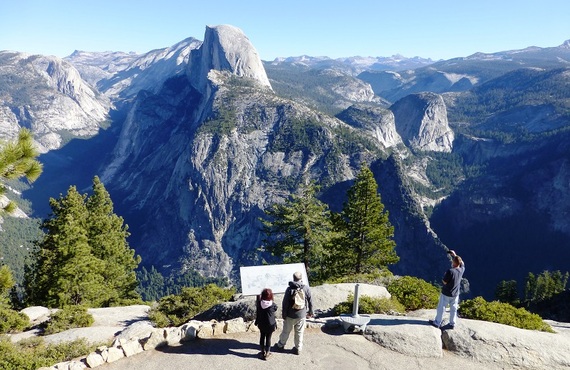 As they marched up river, these soldiers were the first European-Americans to ever enter this strange valley of sheer cliffs and thundering waterfalls. One of them, Lafayette Bunnell, was greatly moved by what he saw and as he passed along, he named the prominent features. A mountain of granite (later proved to be the largest piece of exposed granite in the world) he called El Capitan. The valley itself he named Yosemite, a corruption of the local tribe's word for grizzly bear, Oo-soo'ma-te.
When he returned from the campaign, he wrote a book about his adventures, stating they had explored one of the most remarkable geographic wonders of the world.
Today, the four million annual tourists who come to Yosemite would agree. Whether enjoying the same view of El Capitan, or hiking among the world's largest concentration of granite domed mountains, or climbing up a cliff through the spray of a waterfall on the Mist Trail, or strolling on quiet paths through mature 2,000 year old groves of redwood sequoias, the landscape of Yosemite is unique.
So is its position in history as the world's first national park. From its bloody encounters with Native Americans through 150 years of encounters with tourists, the magic of Yosemite has endured. But it hasn't been easy.
Saving Yosemite
Bunnell's book and its incredible descriptions of Yosemite caused a sensation, and by 1855, the first tourists were arriving. So were lumberjacks, who began clear-cutting the giant sequoias. Sheepherders let their flocks eat fields of wildflowers while shoddy entrepreneurs built cheap tourist camps, starting forest fires, polluting the streams and piling up mountains of garbage.
By 1864, conditions were so extreme that early environmentalists went to the U.S. Congress. At the height of the Civil War, just days after one of its bloodiest battles, President Abraham Lincoln took time out to sign the Yosemite Grant, preserving Yosemite Valley as a state park. It was the first park of its kind in the world and the first attempt by anyone to protect wild lands for future generations.
But what was a government-owned park to be like? No one was sure, but some ideas started to ferment in 1868, when a Scottish naturalist and writer landed in California and set off for Yosemite on foot. His name was John Muir. Over the next 46 years, Muir would hike and write about every corner of Yosemite. The foundation he started, The Sierra Club, would eventually convince the public and the U.S. government of the need for conservation. In 1890, Congress made Yosemite a 1,300 square mile national park — an area larger than Rhode Island and Delaware combined.
To maintain order over such a vast territory, the government had little choice but to send in the U.S. Army. For 26 years, Yosemite was managed by the army, including the 24th Infantry, a segregated regiment of African-Americans who were known at the time as Buffalo Soldiers. The army built roads, kept out poachers and stopped illegal lumbering, but that was the extent of their improvements.
Then in 1914, Yosemite had another fortuitous visitor — retired millionaire Stephen T. Mather. Mather had made his fortune by advertising Borax, a laundry detergent, and had retired to his love of being an outdoorsman. But Mather found camping conditions at Yosemite to be deplorable. The campsites were filthy, the roads in disrepair, and services non-existent. He wrote to his old friend, Secretary of the Interior, Franklin Lane and told him so.
Lane wrote back, "Dear Steve, if you don't like the way the National Parks are being run, come on down to Washington and run them yourself."
Mather did, and in the next 14 years he created the National Park Service. Nearly everything we associate with national parks today began in the Mather era, from the uniforms and Smokey the Bear hats the rangers still wear to the popular campfire and naturalist programs.
At the time, many people wanted to build railroads and golf courses in national parks. Others saw these well preserved areas as perfect for logging and dams. But Mather resisted.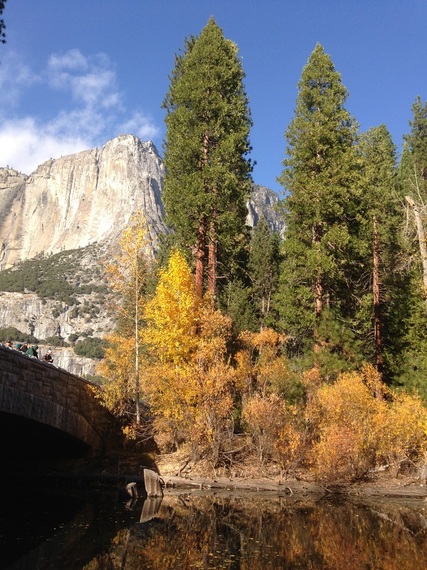 He used his own money to purchase the rundown, privately owned 56-mile Tioga Road that twisted across Yosemite, and then repaired it and donated it to the government. He hired naturalists as rangers and introduced educational programs on botany and geology. He lobbied Congress, took senators on camping junkets and criss-crossed the country on publicity trips. The result? Funding for national parks increased 20 times while he was director.
Believing that it was hard to enjoy nature after a bad night's sleep, Mather approved the building of deluxe accommodations in the parks, leading to construction in 1927 of Yosemite's amazing Ahwahnee Hotel.
Considered one of the great hotels of the world, it incorporates a mixture of Art Deco, Native American and Middle Eastern designs. The exterior required 5,000 tons of stone and 30,000 feet of timber to be transported over twisting mountain roads. To make it safe from fires that had destroyed many previous Yosemite lodges, the wood-like exterior façade is actually concrete, poured into wood frames and stained to look like redwood.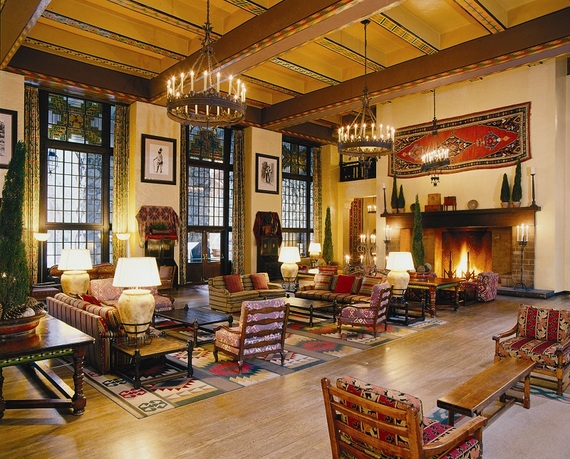 The huge Ahwahnee Dining Room has 34-foot high ceilings and is surrounded with floor to ceiling windows framed by stained glass, all affording panoramic views of Yosemite Falls and the valley. Sitting by the massive fireplace in the hotel's Great Lounge with a view of Half Dome is one of the top Yosemite experiences.
Touring Yosemite Today
An attraction 65 million years in the making cannot be seen in a day. But if time is short, Yosemite offers three distinctive zones worth visiting.
Yosemite Valley. The seven mile long, half-mile wide valley was carved by glaciers and was at one time the bottom of a lake, so the land is nearly flat with meadows and forests of oak and conifers lining the Merced River. Rising on all sides are granite cliffs that climb as high as 3,000 feet. Waterfalls tumble down between the granite domes and pinnacles. Upper Yosemite Falls drops 1,430 feet in one fall — the equal in height to nine Niagaras. No single photo can capture the beauty of the valley, which offers constantly changing 360 degree views.
You can explore the valley by foot, bike, or horse, in shuttle buses and tour trams. The one way shouldn't attempt to explore it is by car. Traffic, especially in summer, can be horrendous. The park service has instituted ingenious one-way roads and central parking areas. Stash your car and get around by foot and shuttle bus. Popular waterfall hikes are available at all levels, from an easy stroll to the base of Yosemite Falls to a strenuous 600 stair climb up a cliff face on the Mist Trail to the top of Vernal Falls.
Glacier Point. This observation point is 30 miles and 3,214 feet above Yosemite Valley, offering the park's best views of Half Dome and the area's other pinnacles, granite domes and waterfalls. There are long (but downhill) hikes to the valley, or you can hike along the contour for a bit on the Panorama Trail with endless views.
Mariposa Grove. This grove is home to 500 mature giant sequoias, one of the oldest, largest and fastest growing species on Earth. One tree is so large, a tunnel was cut in 1895 to allow stagecoaches to drive through it. It is still alive. The Grizzly Giant is 1,800 years old and 96-feet in circumference. Trails wind through the giants, taking in many of the most famous trees. Walking here, it's easy to agree with the eulogy given Stephen T. Mather in Congress, "There will never come an end to the good he has done."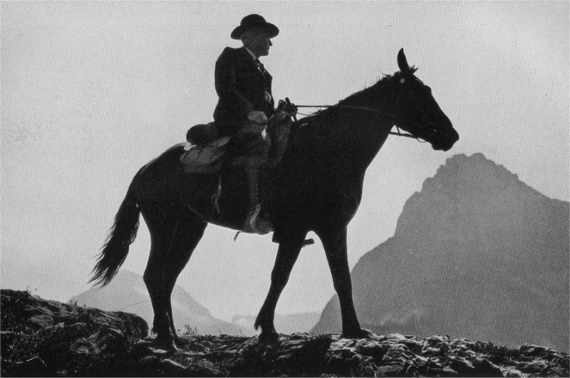 If you go: Yosemite Valley is 195 miles from San Francisco and 313 miles from Los Angeles. Staying in the park at the Ahwahnee Hotel requires reservations months in advance and can cost $400-500 a night. Better — visit the hotel for lunch or tea, and stay in the delightful old Gold Rush town of Mariposa, about 45 minutes from the park. There are ample and affordable motels and the Old West town is an attraction itself with architecture, a mining museum, brewery and wine tastings. For dinner, try the Gold Coin, an historic Old West saloon that dates back to 1849 and is filled with colorful Western history murals, and an antique firearm collection. The catfish is superb.
Source: Huff Post